Cinco de Mayo is a celebration of freedom. Back in the day, the French tried to conquer Mexico. On the 5th of May (Cinco de Mayo) the much smaller Mexican army, with its bootleg uniforms and 99 cent store weapons, forced the much larger French Army to run away. Thus starting a French tradition that continues to this day.

Today, Cinco de Mayo is still about freedom. Like freeing hot girls from their bikini tops.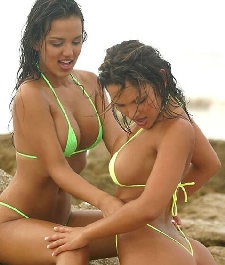 "Oh, please free us from these constricting bikini tops!"

Now that Mardi Gras is all screwed up, it's time for Cinco de Mayo to step up as the #1 Sin Holiday in America.

I want to see the Cinco de Mayo edition of Chicas Gone Wild-o.

How to Throw your own Bootleg Cinco de Mayo Party

GUEST RULES
Everyone must use extra nacho cheesy pick-up lines:

1 - I want to taste your fish taco.

2 - Hey chica! There's like, a fiesta in my pantalones and you and your amigas are invited.

3 - Do I have protection? Oh yeeee-ah. I'm wearing a rubber sombrero.

Then you and the hot girl start making out. Then out of no where a Mexican Mariachi Band starts playing p*rno music.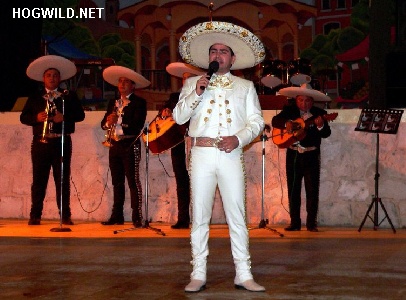 "Bow-bow chica bow-bow"

CONVERSATION STARTERS

Put up sticky notes with factoids about Mexican culture. (People love factoids.)

ex. Did you know the official colors of Mexico are red and green? They symbolize salsa and guacamole.

NOTE: Factoids do not have to contain facts.

ALCOHOL

Real sangria would be delicious and classy. But it takes a long time (over 10 minutes!) to make. And this is a bootleg HogWild party. So make sangria the bootleg way... get a bucket and fill it with Kool-Aid and Vodka. Done!

GIRLS

Hot girls are mud wrestling in an inflatable pool full of guacamole.

SPORT

The party must have a big vat of refried beans. Because they will prepare the participants for a certain type of very loud contest later in the night.

PARTY TRICKS

If you have a buddy who works in a lab, then you can pull of this neat party trick. (Yeah, I said neat. What of it, sperm-wad?)

Anyway, your lab buddy brings in some full test tubes used for employee drug screening and serves them with a slice of lime. This guessing game is called "Is this a Warm Corona or Pee?"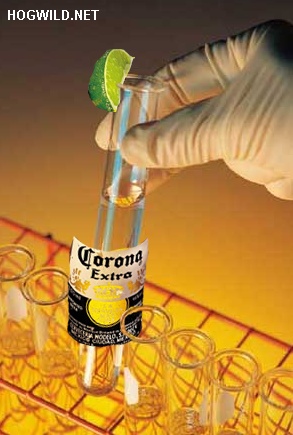 PARTY GAMES

Keeping with the Mexican theme, play Red Rover!

Red Rover Red Rover! I call my mother and sister over!
Everyone in the line is dressed as Border Patrol to keep the rest of your family out of America.

And another classic: Pin the Blame on the Immigrant.


FOOD

You could serve authentic Mexican food. But that would like, require effort. So make the party BYOB. (Bring Your Own Burrito... from Taco Bell.)

ATTIRE

Everyone must wear a name tag that says "Me Llamo es ___" And then fill in the name of their favorite Mexican wrestler -- which only makes sense because at this party everyone must dress as their favorite Mexican wrestler.

What?! You don't HAVE a favorite Mexican wrestler? Fine! Then I'll assign one to you, butthole!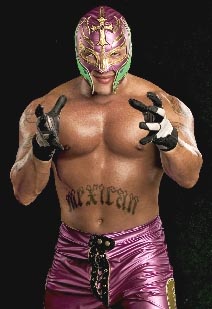 "Yo Quiero Your Man-Ass."
"Me llamo es Rod Stewart."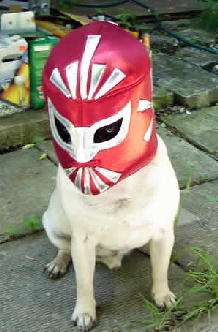 "Meet me in the squared circle, Taco Bell Dog! I'm going to kick your chalupas!"