This is one of the most devious, nasty, f*cked up college pranks I've ever heard.
And it's awesome.

Rangelife reports that this dude Gabe Pruitt at USC starts getting IM's from this hot bim at Cal named Victoria. They exchange IM's and pictures for days. She asks for his phone number. Nice! They have a date!

Gabe Pruitt is a guard on the USC basketball team.

And Gabe Pruitt just got OWNED!

No, it's better if Rod Serling from the Twilight Zone says it!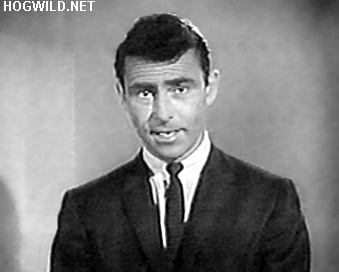 "You unlock this door with the key of cruel imagination. Beyond it is another dimension -- a dimension of sound, a dimension of sight, a
dimension of the demented mind.
"You're moving into a land of both shadow and substance, of scandalous things and dangerous ideas. And Mr. Pruitt, you've just crossed over... into the O-Zone. THE OWNED ZONE!!!"
Because as Gabe steps up to the foul line to shoot... he hears chants from the stands: VICTORIA!! VICTORIA!!

What the hell? How could these guys at Cal possibly know...

Then they start chanting his phone number!!

OH MAN!

Gabe clanks both free throws. With all the blood rushing to his embarrassed face, he could only make 3 shots the entire game.

His team loses.

Ya know, let this be a lesson to all you coaches. Forget watching tape of your opponent. Forget practice drills.

MIND GAMES WIN BALL GAMES

1 - Pick out the best player on the other team. Now instruct your cheerleaders to point at his crotch and laugh.

2 - Pay the captain's best friend back home to remove him from his MySpace Top 8 with no explanation.

3 - The other team's star player is a conceited jock. Surely he must have a girl who is pissed at him for playing her!
Find her. Have her text-message him right before the game with this little gem: "Expect a call from The Maury Povich Show. I KNOW it's yours!"

College Pranks are awesome.

My Fraternity brother played a little innocent one of me. Right as I got out of the shower, he dumped a HUGE bucket of flour all over my wet naked body.

But I got him back. Because I immediately ran into his room and rolled around in his bed. So I'm covered in flour and wrapped up in his blanket. I looked like a cannoli!



This is a cannoli. They are delicious. Sometimes Italian guys will refer to their jammy as a cannoli. Not as delicious.

I was the victim of 1 other prank.
I had this friend in college who was SUPER Christian. He always liked to bust my balls because I'm Jewish.

So he asks me to come into his room. I open the door and it tips over a bucket and I get drenched!

And he's laughing his ass off, "That was Holy Water!! You just got baptized, bitch!"

Man! So I circumcised him. hahaha :)