Professional Dating Advice
Funny Pictures
Rants/Jokes
Videos
News
Advice
Cartoons
Chats
Games
Comedy Shows
Contact/Email Me
Free Newsletter
Links
Dating Advice Videos
Dating Coach
Professional Dating Advice
Crazy T-Shirts
Party Poker - Safe, Secure and Fun!
Dating Advice
Crazy T-Shirts Dating Advice
How to Choose a College the HogWild Way
College Jokes. Funny Pictures.
by HogWild
Got an email from "Online University" with the Subject: "Get a degree in as little as a few months." Wow, with a name like Online University, it must be good.

I often eat at places called "Restaurant" and I shop at places called "Store" so why not go to an online university called "Online University."

When potential employers see my resume they will pick me! Harvard, Yale, Online University!
"Wow! He got his degree online! To the top of the pile!"
Much better than Through-the-Mail University or I-saw-it-on-TV-at-3-in-the-morning-University.

I want to go to Online University because the girls are hot. Especially the girls from Omnicron Sigma (Online Sorority.) They have their own webcam and everything!

At Online University, I get personal attention with a 17 to 1 student to faculty ratio in the chat rooms.

And the lounges are cool because they have online billiards and online ping pong where I can make online friends and maybe meet on online girl to have online cyber sex.

Who even says "online" anymore? America Online? That company is going out of business. It's the f*cking Internet! Nobody says "hop on the web" anymore either. It's the 'net or Internet.

What ever happened to that phrase "The Information Super Highway"? Remember that crap? Then all the newscasters had the puns: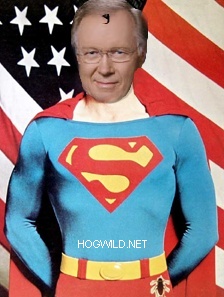 Are your kids safe on the information super highway? We'll show you how to buckle up!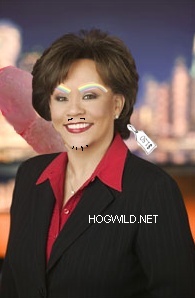 Confused about the information super highway? We'll help you navigate the information super highway with confidence. More at 11.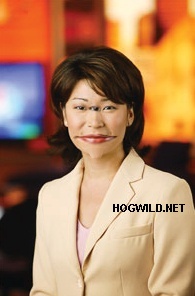 Danger on the information super highway. One local mom took a wrong turn on the information super highway, and you'll be shocked at what she found laid across the information super highway. It was a beaver. The information super highway is littered with beavers. Congress's plan to remove beavers from the information super highway. More at 11.

I want to choke local newscasters.

Anyway, back to Online University. College in general is bullsh!t.

(NOTE: I'm not saying you shouldn't go. I'm saying it sucks that you have to.) It's a rite of passage they make you go through before you can enter the white collar work force. Most people I know were plenty smart and talented before they got to college. And are they using the actual skills they learned in college? Only the beer drinking skills.

"Never let school get in the way of learning." -- Some famous author.

See what happens when you let school get in the way of learning?

So choose a college based on these 3 things:



1 - The name. Go to the most highly regarded school you can. It's like wearing Prada or Nike Air Jordans. "Online University" is the equivalent of Rustler jeans. It's bootleg. It's not even Wrangler jeans.

2 - The people. Ideally, you want hot chicks and guys who won't date rape you. And for you girls, you're going to hate the women no matter what campus you go to, so this doesn't matter. Just pick a place where the guys won't date rape you or your boyfriend.

3 - The location. If everything else is equal, go to a warm location, you moron. Why spend years freezing your ass off going to class when you can be warm? When you visit the campus, imagine it's February and you've passed out outdoors. When you wake up, is your face frostbitten and covered in snow? Or is your face warm from that beautiful yellow pee your buddies tinkled on you? If it's both, then consider a new school.

Of course, my choice, Case Western Reverse University was wrong on all 3.

Name: No body has every heard of that place except for 3 homeless guys in Cleveland and my parents who wonder why I left New York City to go there. Case Western Reserve... sounds like a f*cking bank merger with the
National Guard. And what sucks is it's actually a very difficult school. So it was hard AND no body knows how hard it was.

People: All goofy looking. Yes, including me. Good lord. This was the largest collection of ugly people since... I dunno, ugly people started forming engineering colleges.

Location: Cleveland, Ohio. I need not say another word.

Online University. Gimme a f*cking break.

Here's the commercial for Online University:

Slacker dude with long hair and a skateboard and bloodshot eyes: "Yeah, so I got a my undergrad at Online University. And with that under my belt, I have Law Schools knocking down my door! Thanks to Online University, I have so many choices! I can't decide! Should I go to Law School at Ham Radio University... or Text Message College?"

Stooooooooooooooopid.


More Funny HogWild Rants and Jokes

Now go watch my Expert Dating Advice videos! Woo-hoo!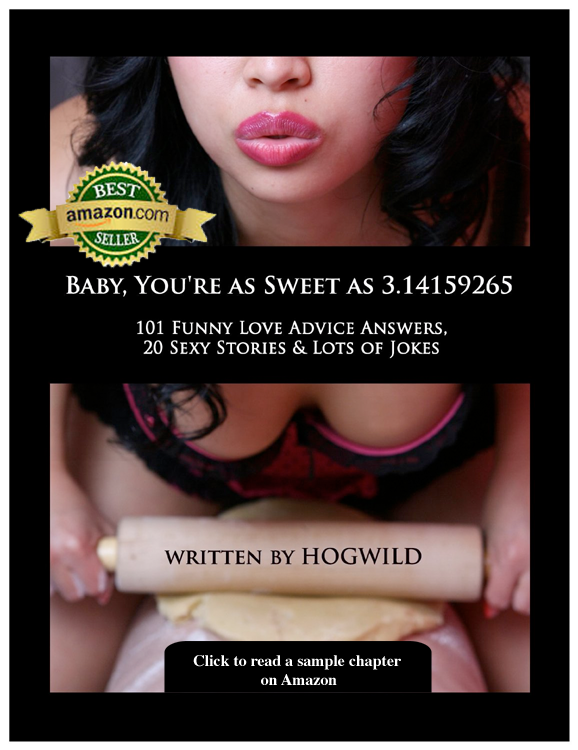 Watch my helpful and hilarious Expert Dating Advice videos!

Dating Advice! Expert dating advice videos, your dating advice questions answered by HogWild!

Professional Dating Advice videos that will help you get the awesome relationship you deserve!

Expert Dating Advice Videos by me -- HogWild -- professional dating advice: helpful and hilarious.

Professional Dating Advice videos by comedian HogWild!


Expert Dating Advice videos -- your dating advice questions answered!