Professional Dating Advice
Funny Pictures
Rants/Jokes
Videos
News
Advice
Cartoons
Chats
Games
Comedy Shows
Contact/Email Me
Free Newsletter
Links
Dating Advice Videos
Dating Coach
Professional Dating Advice
Crazy T-Shirts
Party Poker - Safe, Secure and Fun!
FREE Fantasy Sports







Latest HogWild Dating Advice


R.I.P. Dunkin Donuts Guy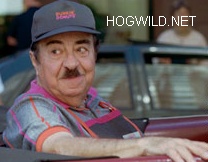 Jokes and Funny Pictures
HogWild's Eulogy for
The Dunkin Donuts Guy
Time to make the Donuts... in heaven. Dunkin Donuts Guy... you filled our hearts with love and the arteries to our hearts with cholesterol.
You were our beloved Jelly-filled Munchkin. You'll be remembered for so much more than your 1980's Dunkin' Donuts commercials. For example your…uh, well, who could ever forget that other thing you did.. dammit Dunkin Donuts Guy you deserved to have at LEAST been on some pathetic VH-1 Reality Show!
You were as sweet as the pastries you peddled. You never swore, except that one time you called your boss a stupid donut-hole.
We all loved you and your mustache. Even as its trimming strayed into dangerous territory: from fun-loving Charlie Chaplin to decidedly un-donut loving Hitler.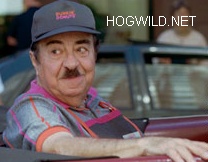 It seems right that you were buried in a box with 11 of your friends.

On Earth, you never found a companion, but we hear that St. Peter is going to hook you up with with the "Where's the Beef? Lady." We also hear that she won't ever have to ask YOU that question, big guy!

Conspiracy theories abound on your death... were you "whacked" by thugs working for Krispy Kreme?

Or, more simply, were you taken from us, because at 83 years old, Dunkin Donuts felt you were stale and threw you into the metaphorical dumpster behind a metaphorical Dunkin Donuts in a metaphorical alley in metaphorical Boston, Massachusetts?

In any case, we know you are with the Great Baker... and glowing above your head is the holy white-powdered donut-halo.






Watch my helpful and hilarious Expert Dating Advice videos!

Dating Advice! Expert dating advice videos, your dating advice questions answered by HogWild!

Professional Dating Advice videos that will help you get the awesome relationship you deserve!

Expert Dating Advice Videos by me -- HogWild -- professional dating advice: helpful and hilarious.

Professional Dating Advice videos by comedian HogWild!


Expert Dating Advice videos -- your dating advice questions answered!