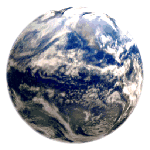 An old Native American proverb teaches us:

"We do not inherit this land from our ancestors; we borrow it from our children."

So it only makes sense that we make our children do all the work to save the planet!


*** Fun Earth Day Activities for Children ***

SHOW IT!


Create a diorama using a shoebox, chocolate pudding, and a pile of 100 dead goldfish to show the dangers of oil spills.


ACTION PLAN!
A class trip to Alaska.
Items for each student to bring: 1 large cup.
Stop shivering and start scooping!
You will return to 4th grade when you guys finish scooping all of the oil out of the water.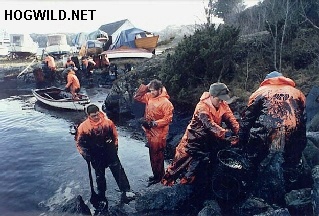 ******************
SHOW IT!
Trace your hand to draw a turkey.
Now add one more head to the turkey.
And another.
And now color in the turkey with a bright green marker.
Congratulations! You're showing people the dangers of a Nuclear Power Plant disaster!

ACTION PLAN!
Tour your local Nuclear Power Plant.

Ooh look! There is a crack in the cooling water pipe caused by extreme pressure from the fuel rod melting in the reactor! Guess whose fingers are just the right size to plug in the crack?!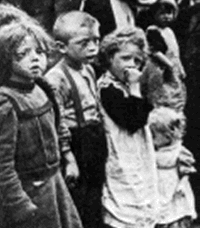 Break up into 4 teams.
We'll call them:
Plutonium
Cesium 137
Iodine 131
Strontium 90

Your team name matches the highly deadly substance you will collecting. Make sure you are wearing your 300 pound lead suit or else you will get cancer and die!

Just kidding! The suit can't protect you!
Just by being within 100 miles of the stuff is enough to make you die a slow and painful death. Just think of it as the end of the school day. Except there is no summer vacation to look forward to. And it hurts. It hurts real bad.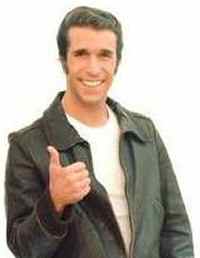 ************************
SHOW IT!
This is a simple exercise intended for children ages 5 and 6.

1 - Smoke a pack a cigarettes.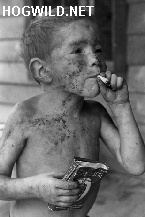 2- Fill a clear plastic bag with the smoke you exhale.

This represents smog.
3- Now pull the plastic bag over your best friend's head.
This represents how smog causes breathing problems.

Now for homework, bring in mommy's bleach.
Don't tell mommy.
At school we will pour the bleach into a water gun and you will very carefully shoot each other in the eyes.

This shows how smog causes acid rain.

ACTION PLAN
Smog is caused by factories that pollute and by vehicles that use lots of gasoline. The only answer is to blow up Republicans.

FUN FACT: The countries that get the richest from our use of oil in cars and factories are Arab. And they also want to blow up Republicans!

***************************************
SHOW IT!
Global warming is causing the ice caps to melt.
This is causing the oceans to rise.
This will flood cities.
It is also causing crazy weather patterns like deadly hurricanes and tsunamis.

Some people are stupid and don't believe that Global Warming is real. To show them it is real, conduct the following experiment:

1. Borrow mommy's hair dryer.
2. Turn to your younger brother and blow hot air directly into his face.
WARNING: You should not do this for less than 10 minutes.
3. Make him repeat the phrase: But at least it's a dry heat.
4. Now to represent the hurricanes, throw him in the tub in his clothes with 5 other friends. Make him sit there.
5. Tell him that President Bush says help is on the way.
6. Lock the door.
7. Leave.

ACTION PLAN

None. You're totally screwed. Buy up lots of land in Ohio. Because in 10 years, the rising oceans will transform it into valuable beach front property.
**********************************

LESSON PLANS FOR THE LAZY TEACHER

LAME STUFF YOU CAN DO:

Have your class plant a tree. Yawn.

To get to the park to plant your tree, take the big yellow school bus that spits out thick black exhaust fumes.

As a reward for good behavior, bring the class to McDonalds, a company that is known for systematically destroying rain forests to make way for more pre-cooked cows to graze.

After the meal, undoubtedly, the children will release hot methane gas into the air.

Litter Clean Up Day
As negative reinforcement, when the children complain of being really tired, you can tell them: "Do well in school so when you are a grown-up, you don't have to do this for a living."

Turn red when the children remind you that the school janitor makes more money than you.