JUSTIN: "It's only a Game…"
Whoever said that was probably the mother or father of some kid riding the bench on a crappy soccer team.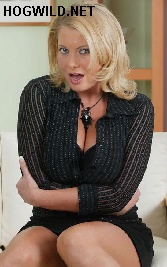 "Hi, I'm a hot soccer mom. And I tell my kids, it doesn't matter if you win or lose. All that matters is how hard your coach is when I straddle him."
JUSTIN: I mean I have nothing against a kid not being athletic; I just have a problem with a parent lying to them about sports. It's like Vince Lombardi once said, "If it doesn't matter who wins or loses, then why do they keep score?"
"Hi, I'm Vince Lombardi. And I tell my kids, it doesn't matter how hard you try. You're pathetic! Now scram so I can bang that hot soccer mom!"
JUSTIN: Well they keep score because sports are a competition, not a showcase of skills. That's why I hate it when people trivialize the importance of sports by saying "it's just a game". Really? These are usually the same jack asses that cry at the end of romantic comedies AND YOU KNOW HOW THEY'RE GOING TO END!
HOG: Yeah! They should keep score in Romantic Comedies. Cheesy Moments vs. Laughs. And look at the score, Laughs is being shutout by Cheesy Moments once again.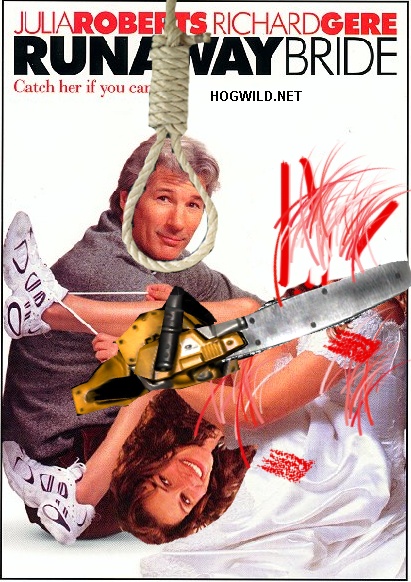 JUSTIN: The great thing about sports is that you never know what's going to happen.
HOG: That is why I consider approaching women in the bar to be a Sport. I keep my stats: Rejected, Ignored, Slapped, and BPDFP (Beer Poured Down Front of Pants.)
JUSTIN: You forgot PE (premature ejaculation).
HOG: Okay! I admit it! To stop my PE, I've been taking illegal substances: The Cream and The Clear. I've been rubbing them on my baseball bat to numb the excitement I feel when I think of hitting a slider low in the zone.
JUSTIN: In sports, you never know what's going to happen and that's why Michael Jordan's improbable run of 6 NBA titles was so amazing.
That's why the Patriots winning 3 Super Bowls in 4 years was shocking.
That's why everyone outside of New York hates the Yankees because they're always good and they've won 26 Championships.
HOG: And let's not gloss over your Texas Rangers' impressive run of 22 consecutive years of NOT making the playoffs. Truly amazing!
JUSTIN: Only topped by the amount of money the Met$ have $pent to come in 2nd the past couple of years.
HOG: Um, let's not forget that your Texa$ Ranger$ hold the record for giving out the richest contract in the history of sports! (Remember that one-quarter of a billion dollars you gave to Alex Rodriguez?)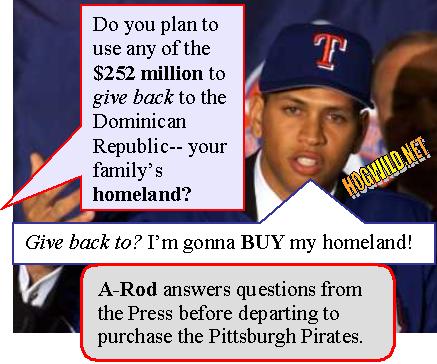 JUSTIN: If sports were scripted I guarantee you that none of these events would have ever taken place because somewhere along the lines Hollywood would've thrown in a group of underdogs with a wacky manager to win a Championship every now and then.
HOG: If Hollywood scripted baseball, there would be no Asian or Hispanic players. (Unless they were gangsters.)
JUSTIN: Wow, the NBA would look like the second coming of Hoosiers in that case.

The beauty of sports is, no matter how good your team is there's no guarantee that you're going to have a happy ending. Unless you're Charlie Sheen in a massage parlor, and then it doesn't matter how your team does because you're pretty much guaranteed a "happy ending."
HOG: Like a King with his beauty Queen
They were the best I'd ever seen
Denise Richards -- a bitch
Stupid stripper -- a snitch
Boobies boobies … Free Charlie Sheen!
JUSTIN: And that's my point, if you play sports, you play to win, right? When a dad takes his son to his first baseball game do you think he's going to tell his son how Mickey Mantle "tried really hard" every game and that no one ever really kept track of how many titles the Yankees won??? Hell no!
If effort was how we measured greatness then we'd all have gold medals filling up our meaningless display cases.
Me: Check it out, I got this gold medal in the Olympics for showing up for the 100 yard dash. I tried really hard that year.
HogWild: What's that Silver medal for?
Me: I was hung-over for a Water Polo match and ended up throwing up in the pool.
HogWild: That sucks.
Me: Yeah they said I wasn't really giving it my all.
HOG: Hey, I would never say "That sucks" if you told me you lost. That's not me at all! I only offer encouragement and positive reinforcement, douche-bag!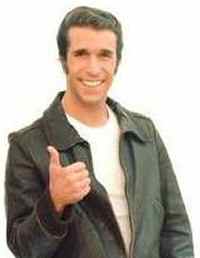 JUSTIN: Athletes get paid millions and millions of dollars to bring home championships, because no one remembers the guy that came in 2nd place.
HOG: Sure they do! They are remembered forever as Losers. Like John Kerry, Walter Mondale, Al Gore, and a whole bunch of other Democrats.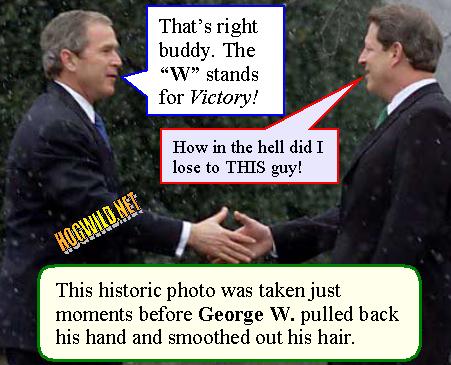 JUSTIN: You forgot about the time Chi Ali struck you out.
HOG: And you forgot about my Little League revenge when in the All-Star game (that's right, baby, I was a reserve outfielder on the All-Star team!!!) when I didn't strike out against Chi Ali.
NOTE: I hit a sharp dribbler back to the mound.
JUSTIN: It's like in those Old Westerns, no one remembers the guy that Clint Eastwood shot, because he's dead and didn't get to ride off into the sunset with the hot blonde.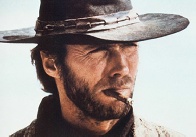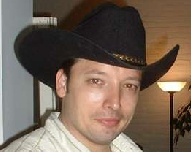 ABOVE: Clint Eastwood, Justin Sanders, and HogWild. AKA: The good, the bad, and the hideous.
JUSTIN: So the next time someone gives you crap for getting a little to worked up about a game or being a little too happy that your team won, you ask them if they remember who won the Oscar Award for Best Picture last year, or the World Series, or American Idol, or Miss Nude Universe.
Then after they tell you the answers, ask them who came in 2nd place. And as Mr. White in Reservoir Dogs said, "Watch them shut f*ck up."
HOG: YEAH! It's like Sean Connery as John Patrick Mason said in The Rock, "Losers always whine about their best. Winners go home and f*ck the prom queen."
And Sean Connery as James Bond responded to the question: Do you lose as gracefully as you win?, "I don't know, I've never lost."
And Sean Connery as Sean Connery said just last night, "I'm full! Somebody change my diaper!"