Happy Birthday to President George W. Bush! Today he is 60 years old! As you can see from the picture, W (as his friends call him and according the Bush, the W stands for Victory) is having a fun party!
To lick terrorism, a soldier enjoys an ice cream cone with 2 scoops of Osama and Saddam!
Friend Colin Powell got W a gift! What do you get for the President who has everything? Let's open it... oh! Look! It's "credibility."
Too bad W plans to return the gift and exchange it for "Misguided War Mongering." Of course, "Misguided War Mongering" is a more expensive present, but W got plenty of birthday money from his friend Big Oil.
Ready to play some G.O.P. Party Games?! Democrats are donkeys. So there's a Hillary Clinton Pinata! Everybody gets a turn taking a swing at her! Knock her candy ass!
W's friend Dick is such a jokester! Look, he's pulled a gun on the President. HA HA HA! Everyone knows Dick would never shoot his FRIENDS!
Ooh look, a magician! Wow, what a trick! He pulled rabbit out of a hat along with the Weapons of Mass Destruction from Iraq! Now THAT is magic!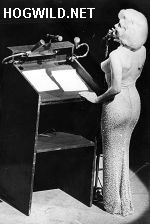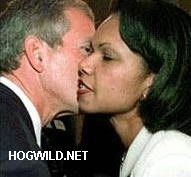 The highlight of the party! Condoleeza Rice sings: ♫ Happy Birthday, Mister Prezzzzzzzzzz-ident."
Speech! Speech!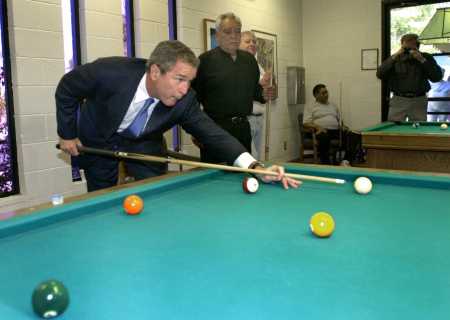 Bush tells everyone, "They say I'm 60, but since I found Jesus and was born-again in 1986, the way I figure, I'm really only 20. Woo-doggies! That means next year I can start drinking again!"

The President exercises and it shows. While his driver's license says he's 60, his approval rating doesn't look a day over 30.

President Bush is unflappable about turning 60. The way he figures, age is just an arbitrary number that doesn't really matter... a lot like those U.S. casualty reports.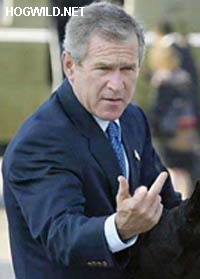 "C'mon! Don't be a party pooper! Now let's play Pin the Tail on the Democrat!"