Girls, girls, girls!

I think all women are beautiful. I really do. All women are beautiful... once they say they like me. Seriously, that adds like, 5 points to your rating. It's like magic!

ME: Look at that average looking girl right there. She looks really average.
AVERAGE LOOKING GIRL: I like you.
ME: Wow. You are so smoking hot! You're... perfect!

Some of you girls are confused about how guys rate girls. I have this friend who complains that she can't keep a boyfriend. She's like, "I'm like, a 7. Why can't I keep a boyfriend?"

Aaaaaah, because that's not how we really rate you! See, it's your HOTNESS RATING minus your ANNOYING RATING... minus your PSYCHO RATING.

"I'm like a 7!"

Well, do the math...always-late, always-nagging, romantic-comedy-watching, no-sports-allowed, always-complaining-about-your-coworkers, where-are-you-you-didn't-answer-my-27-text-messages!-girl... you're not a 7. You're a minus 12.

It's not all about looks. Really. I'm not like all those dudes who pick a girlfriend based only on appearance. In fact, I have a motto: "I don't care how you look as long as you can cook!"

Because guys, I'll tell you right now: looks fade. But meatloaf... that's forever.

That's why when I buy a gift for a girl that's sexy and crotchless... you can be damn sure it's an apron!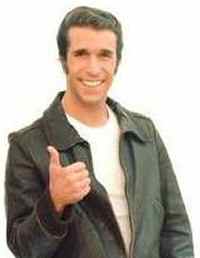 Now, German girls are great. Because they are so efficient at sex!
GERMAN GIRL: Kiss me heee-ya. Now kiss me heee-ya. Now kiss me heee-ya... I am coming.
ME: Whoa!

Just for fun, I tried to pick up chicks here in New York City with a crappy German accent.
ME WITH REALLY CRAPPY GERMAN ACCENT: Gooten Tahg. Do you know where iz a gooood bahr?
HOT GIRLS: Sure! Come with us!

I was so shocked that this worked! But now I had to keep up my crappy German accent all night.
HOT GIRL: So what do you do?
ME WITH REALLY CRAPPY GERMAN ACCENT: Uh... I uh... work for Volkswagen.

And incredibly, I got lucky with one of the girls and brought her home! But I had to keep up the German accent while in bed.
ME WITH REALLY CRAPPY GERMAN ACCENT: Ah, yah! Yah! Yah!
HOT GIRL: You're not really German, are you?
ME WITH MY NORMAL VOICE: Uh... no. What gave it away?
HOT GIRL: Because we're having sex and you didn't even try to sh!t on my chest!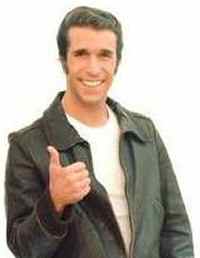 The German accent thing worked in NY because American girls like guys with a foreign accent. Especially a French accent like "Ooooh la-la. I want to make loooooove to you." And the girls melt.
But you know what's f*cked up about you girls? Why don't you think ALL foreign accents are sexy? Why can't my man Punjab get any play?!
ME WITH REALLY CRAPPY INDIAN ACCENT PRETENDING TO BE PUNJAB: Oh baby! You are so berry, berry beautiful! Now tell me, <snapping fingers and pointing> What can Brown do for you?
Imagine that guy's dirty sex talk?
ME WITH REALLY CRAPPY INDIAN ACCENT PRETENDING TO BE PUNJAB: I want to stick it in your squishy!
Irish guys are funny, too...

ME WITH REALLY CRAPPY IRISH ACCENT: Tickle me balls with a 4-leaf clover!