Golden Globe Awards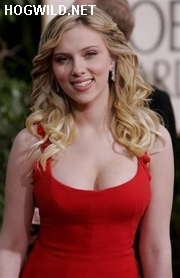 You're Looking at 2 Golden Globes Right Now!
Best Picture, Drama: "Brokeback Mountain"
What a surprise. Backside Mountain wins 4 awards. Yaaawn.

Best Director: Ang Lee, "Brokeback Mountain"
Why aren't directors of other gay films recognized?

Maybe this will pave the way for directors of "artistic" gay films like:
XXX-Men
40 Year Old Ass-Virgin
Dicks of Hazzard

You ever wonder, are these things fixed? There is a lot at stake. A
Golden Globe Award can really... yeah, I don't care either.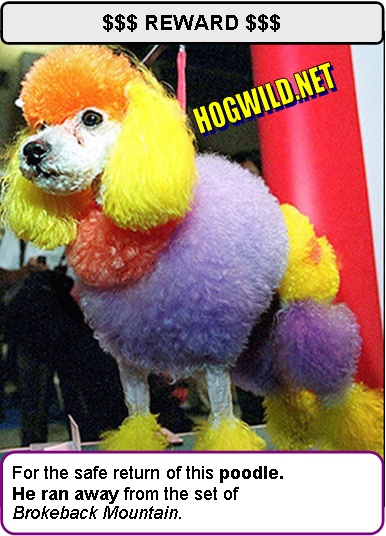 Usually when the actors to a show win something, the producers jump up
for joy. When all 4 nominated Desperate Housewives were snubbed, the
show's producers jumped for joy. Thinking: "Thank God they all lost. One
less thing for those jealous bitches to be cat-fighting over."

Okay for real, important gay films like:

Hoodtwinked
Fun with Dick and James
King Dong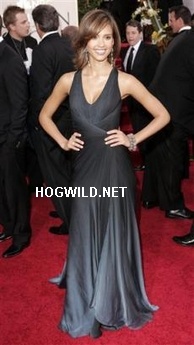 Pictured Above: "Perfection"
The Highlight:
Steve Carell (The Office, The 40 Year Old Virgin, The Daily Show)
was funny. Gave a humorous speech. Thank goodness at least 1 person
remembered they were in show business. It's a SHOW!!! Just because you
slam 8000 celebrities into an auditorium doesn't make it entertaining. Put on a damn show!!! Everyone else was boring. What a freaking boring show. Entertain us! Less speeches, more nudity!

Okay, for your consideration:
Stud Wars: Episode III -- Revenge of the Sissies
Hairy Potter
Charlie Plows the Chocolate Factory

Chris Rock attempted humor. Before he presented an award he did a lame joke about it being Martin Luther King Day. Said, "White people, you only have to pretend to like black people for just 2 more hours!" That joke is like Cynthia Nixon's face. Tired.

Chris Rock is the best stand-up comic of all-time. But he sucks at award shows.

Damn, this sh!t is really boring. I really wanna watch it bring you the HogWild perspective, but damn, I got distracted by my girlfriend's body.
So we have sex during the Golden Globe Awards. My girlfriend is nominated and wins for Best Female Performance. I was nominated for my brief cameo in "Stuff my Girlfriend Thinks About While I Flop on Top of Her." I lost to Chris Merloni.

More respect for homo-erotic features like:

Batman Begins Oral
Mr. and Mr. Smith
Fantastic Foursome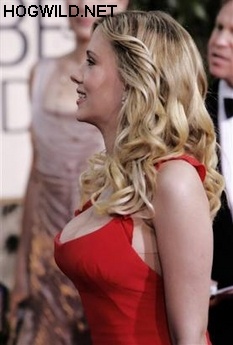 My Genius Idea:
The Grammy Awards are a decent show because they break from the coma-inducing speeches to do musical performances. An exhibition of the talent in the room. Why can't the Golden Globe or Oscar Awards do this?

They should break for Theatrical Performances! Do a famous scene from a big movie or TV show with different actors. How cool would that be?! To see how different actors interpret the roles?

Have Kiefer Sutherland & William Shatner do a scene from Brokeback Mountain.

Or Queen Latifah & Jessica Alba do Desperate Housewives.

Or King Kong with Star Jones and Scarlett Johansson.


Gay movies overlooked for too long:

The Pacifier in the Rectum
March of the Pansies
The Anal Ring Two

Geena Davis wins for being chick President on the hit TV show "Commander in Panties." She deserves the award for making such a fantasy seem like it could be real. I'm not against a female president, but my country is.
HOGWILD PREDICTION: Women's Right to Choose an Abortion is OUTLAWED by the
conservative Supreme Court by the year 2009. Check back here in 2009. Unless they also outlaw the 1st Amendment.

In all seriousness, I think if there was a female president there would be a lot less wars and a lot more hair pulling. Ratings on C-span would go through the roof! We're talking E! numbers here!

Please, consider these fine films with gay themes for an award:
Four Brothers Bang Each Other
Herbie: Busts a Full Load
Jarhead C0cks

Winner: Picture, Musical or Comedy: "Walk the Line"
If Kate Moss was in this one, it would be called "Snort the Line." Lean and Mean Girls Lindsay Lohan and Kate Moss are being seen out partying together. Hmmm. Losing weight and inhaling white powder. Now that's what I call "Diet Coke"!

Beswitched
Kicking & Screaming & Pillow-Biting
Cinderella Man
MORE FUNNY HOGWILD RANTS AND JOKES
HOGWILD'S "GOLDEN GLOBES" VIDEO (NSFW. Naughty words.)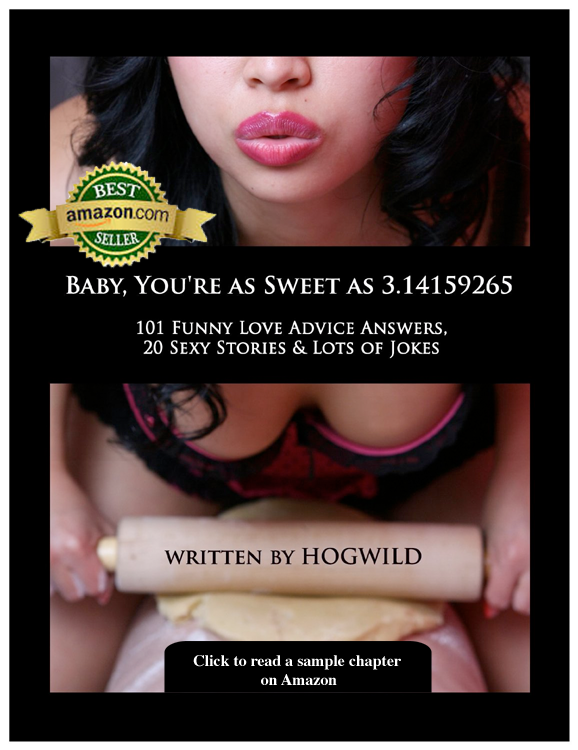 Watch my helpful and hilarious Expert Dating Advice videos!