Crazy T-Shirts Dating Advice
Grammy Awards.
Sexiest MILF Award. Best Hip-Hop Shoot-Out.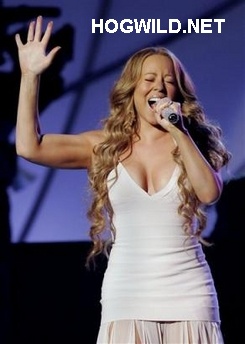 Grammy Awards Pictures. Mariah Carey. Kelly Clarkson.
by HogWild
Mariah Carey finally won some Grammy awards. Finally! She's been overlooked since 1990! I think they gave it to her out of fear. She was gonna go f*ckin bonkers on them!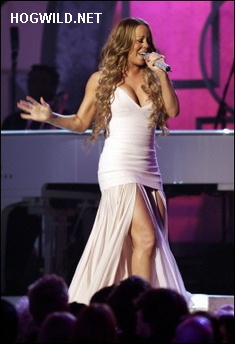 Mariah Carey is singing into a microphone covered in glitter. I think she should stay far away from anything with glitter. NEVER remind us of that god awful movie.
Teri Hatcher looked scary. She made a cool entrance though. Flew in on a broom.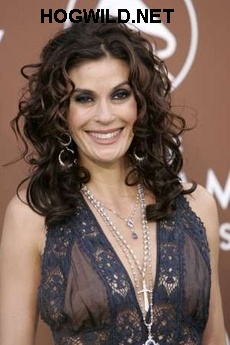 The Grammy Awards starts off with a cartoon. No, not Paris Hilton. This band called the Gorillaz. They performed with Madonna. It would've been in extra cool if they got MC Skat Kat from the Paula Abdul video to join in!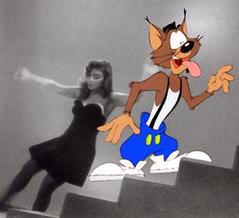 And maybe a cameo by Alvin (Simon now enjoys a solo career and Theodore has his own fashion line.)

One of the cartoon guys was wearing tighty whiteys and gyrating. Scary. I felt like it was that special episode of Diff'rent Strokes.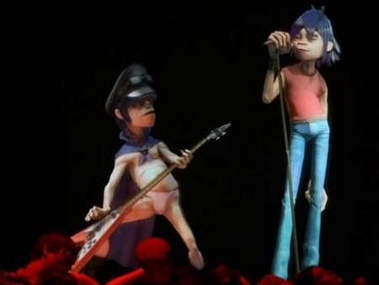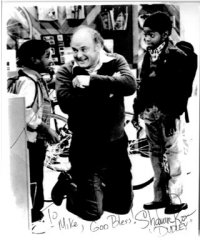 Madonna looked great. Toned. Flexible. Sexy dancing. Great hair.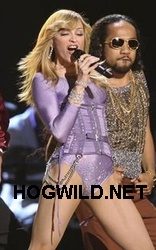 Sexiest MILF award: Madonna!

(If you're wondering, Britney Spears came in 27th place behind this lady in my neighborhood who is a night shift manager at Kentucky Fried Chicken.)

Madonna hasn't had ridiculous plastic surgery. Just hard work. A lot of crunches. A lot of cardio. A lot of crazy sex.

Ladies, this is how you lose weight. Sex. Whenever my girlfriend complains that she needs to lose a couple pounds, I arch an eyebrow, snap a rubber, and point to the bed.

I know. I'm a romantic motherf*cker.

Best lip synched performance: Ashlee Simpson

Alicia Keys presented with Stevie Wonder. Musicians have the best stage names. 50 Cent. Eminem. Why don't more comedians use cool stage names?

Comedians use mostly boring stage names like Kevin James. Bernie Mac. Jon Stewart. That's why I use a name that is fun. HogWild. Let's go HogWild! You know what I'm about. You know I'm a moron.

Why is Stevie Wonder always smiling? Gas? Or is it because he's never had to see Paris Hilton's bird face? Thankfully the Grammy Awards were Paris-free. That should be a selling point of all media. Guaranteed to
be 100% Paris Free!

Isn't Mr. Wonder too old to be a Stevie? He's a grown up now. Weird to call your Grandpa, Stevie.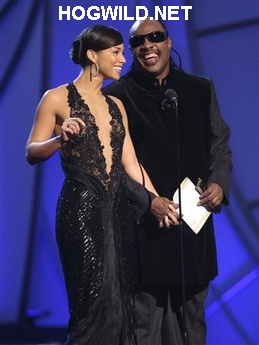 Alica and Stevie started a Soul Clap. C'mon Country Music dudes, keep the beat!

Stevie Wonder reads the winner. We get it. They do this every year. Stevie Wonder can read Braille. Okay. Fine. If he wanted to run his fingers over bumps, he should have told us what Alicia Key's nipples were saying. I think they were being rude.

Alicia Key's nipples: Bite me!

Kelly Clarkson starts crying. She thanks everyone. What about Simon Cowell from American Idol? He may be a jackass but without him and his show you never get famous. It's like if your dad paid for your singing lessons, but he also beat you when you messed up... do you thank him?

Sheryl Crow's boob wanted to pop out of her skimpy dress. That's okay. It's a free boob now. Up for grabs. So to speak.

Coldplay was out of tune. Or out of "chune." I guess Chris Martin is a good studio singer and a poor live singer. My girl says he gave a poor show because he was thinking about his girlfriend Gweneth Paltrow and how much of a b!tch she is. My girl knows all the dirt. She can read the minds of celebrities. And for some reason she believes that Scarlett Johansson smells.

Oh, there was the Scarlett Johansson make-up commercial for pigment colored cosmetics. Bizarre. Since she completely lacks pigment. If you could mold Elmer's glue into boobs... you'd have Scarlett Johansson. If she fell in the snow, you'd never find that girl.

John Legend is this year's Eagle Eye Cherry. Remember him? Ya. John Legend's song Ordinary People is beautiful. Yeah, I said beautiful. I don't drop that adjective easily, either. Because it makes my wrists go limp.

Only times I will say the word beautiful:

1 - "That car is beautiful."
2 - My team just won. I exclaim with a New York accent, "Beautiful!"
3 - "That woman... her t!ts are beautiful!

So this is a rare exception.

John Legend repeated the line: "This time let's take it slow." Like 700 times!

This means that Ordinary People is NOT a wedding song. It's a post-pone the wedding song. This time let's take it slow. Very slow. We've got no where to go. I don't want to get married no mo'. Let's take it slow. We're just ordinary people, ya know.

Best hip-hop shoot-out Award: Busta Rhymes

In years past, this prestigious award has gone to Run DMC, Lil Kim, Notorious BIG, and 2 Pac. Did I miss anyone?
Oh yeah. 50 Cent, Jay-Z, Shyne...

Sugarland was great yee-ha music.

Goes to show you how many different "Americas" there are.

Rap in the cities.
Rock in the suburbs.
Country in the, uh, country.
And Kevin Federline music in the Kevin Federline basement.

U2 Performance.
Rocked it out with Vertigo. I hate U2 a little less now. On a scale of 1 to 10, with 10 being Maximum Hatred, it is now down to 9.998.
Bono wears rose colored specs. Because he thinks he is the modern John Lennon with his "message music."

Maybe Bono will also marry a crazy Asian lady. And get shot. With my luck, he'll survive. And then become a gangsta rapper. Change the band name to U2Pac.
Stoooooooooopid.

In his 7th speech, Bono starts rambling about cleaning up elephant "dirt." What the hell is he talking about?

I hate when U2 wins because that means Bono talks again. Are those other guys actually in the group or are they cardboard cut-outs? Why don't they get to talk?

Bono is always trying to send a message. Here's a message: no one cares.

Shut up and play guitar. You are a musical genius. Not a political genius.

If you can weave the 2 together, great. If not, shut up. Picasso had a great political painting called Guernica. It made people talk about the horrors of war. But if he gave a long boring speech about War, no one would care. Bono: Sing. Say thank you. Sell another iPod. Get off stage.

Music is awesome. It expresses our raw emotions and feelings. Beyond words. The tone and body language. The urgency in the voice. Words are lost.

Who hasn't belted it out in front of the mirror at some point? At some point we all wanted a career as a singer. That's why there is music karaoke and not human resources karaoke.

My girl likes to rock out. The Supermarket was jammin' a great song and so she picks up a box of cookies and pretends to sing into it. I was so embarrassed. Baby! A box of cookies is NOT a microphone!
A carrot is. So I got her the carrot and she rocked out some more. That's why my girl is awesome. Some one is looking at that Security Tape and rolling on the floor.

Best Rap Album.
Kanye West. This nub comes up with an open shirt. Riding gloves. Big glasses. Thinks his poop doesn't smell like poop. He's bragging about the number of albums he's sold. How about a little humility, punk. Riding gloves? I guess this makes sense since he's rumored to be messing with Pamela Anderson.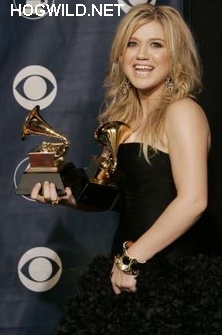 Cool Moment.
They show Kelly Clarkson back-in-the-day on video talking about her dream to perform on the Grammy Awards. 5 years later here she is! Inspirational. Kelly Clarkson rules! Does that make me gay?


Shut up.


Gwen Stefani had trouble talking over her huge teeth. New veneers?

Ellen DeGeneres gave the best intro ever. "And now a man who needs no introduction..." And then she left! Beautiful!

It was Paul McCartney. McCartney is still working at his age. That's how you know you have a great job. Do YOU want to work at your same job when YOU'RE 133 years old?

Very few jobs are so great that you never want to quit. Pro athlete. Musician. Business mogul. Comedian. Male porn star.

There should be a Seniors Category in the Grammy Awards. Like in golf. Just to make it fair. The Rolling Stones vs. the left-over Beatles vs. Stevie Wonder.
Sexiest Little Mouse Award: Jennifer Love Hewitt.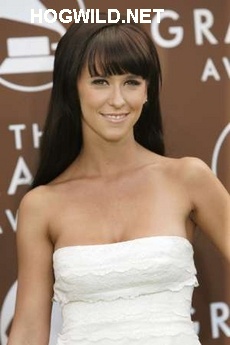 If Jennifer Love Hewitt was a mouse, she'd be a t!t mouse. Stooooooooopid. She's like Minnie Mouse with
boobs.

Male R & B Winner.
John Legend. Now there's a helluva stage name. Legend. I should call myself Hog-Hilarious.

John Legend won even though I rooted for R Kelly. R Kelly wasn't even a nominee but I rooted for him anyway.

Show is at 90 minutes. Too much already. They should break it up into a mini-series over 5 nights.

When will they make TV like the internet? Ya know, with cool pop-up ads? The entire show should be divided up into clips. Only watch the ones you want. That way I skip the country music and speeches and just watch the boobs. I mean, performances. And then slow motion of the booooooooooooobs.

I know, Tivo. Well you still have to skip around and you don't know ahead of time where everything is. Plus, I'm bootleg. I don't have Tivo. I'm still saving up for a DVD player. To watch a DVD I have to get my friend to "burn" it onto VHS for me.

You know, they do have a category for Best Comedy Album. Why don't they show it? Break up the music with some stand-up comedy. Or at least a funny song by Weird Al. I love that guy. Weird Al!!!!! When I was 12 I
was all about Weird Al, Garbage Pail Kids, and Mad Magazine.

What about other non-music categories like Best Book on Tape?

Best Skit between Songs on a Rap Album?

Paul McCartney with Jay-Z and the lil' Linkin Park dude. Cool. Only Jay-Z could do that and keep his street cred. Crossover appeal? Hmmm. My mom loves Paul McCartney but I still don't think she's gonna listen to a
song called "Jigga that N!gga."

The Jamie Foxx and Kanye West duet was cool. College bands thing.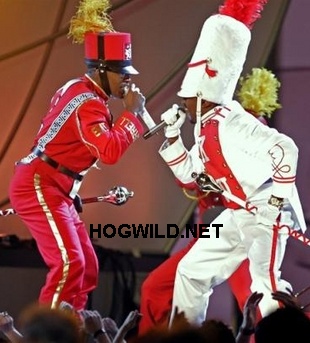 A rare creative rap show. Very rare.
The Usual Rap Concert: main rapper guy with a sore throat and another guy who helps out by rapping the last word in each line. And some miscellaneous dudes are stalking the stage waving sweat towels. And if you're lucky there's a booty dancer.

Worst concert I Ever Attended:

Snoop Dogg Concert. Dude came out late. And in pajamas. No effort.

Why was Jamie Foxx wearing 1 glove? What's next? Moonwalking and touching small boys?

Why did Queen Latifah do the Richard Pryor tribute while Dave Chappelle introduced Sly and Family Stone? WTF? While you're at it, why not have Dolly Parton introduce the Rap Award and Michael Bolton present the Best Non-Gay Music Award?

In Summary:

Good points:
No Paris Hilton

Bad points:
No Weird Al.

Were they on a date? Beautiful.


Beyonce Grammy Award Jokes and Pictures. Jokes!
More Funny HogWild Rants and Jokes

Now go watch my Expert Dating Advice videos! Woo-hoo!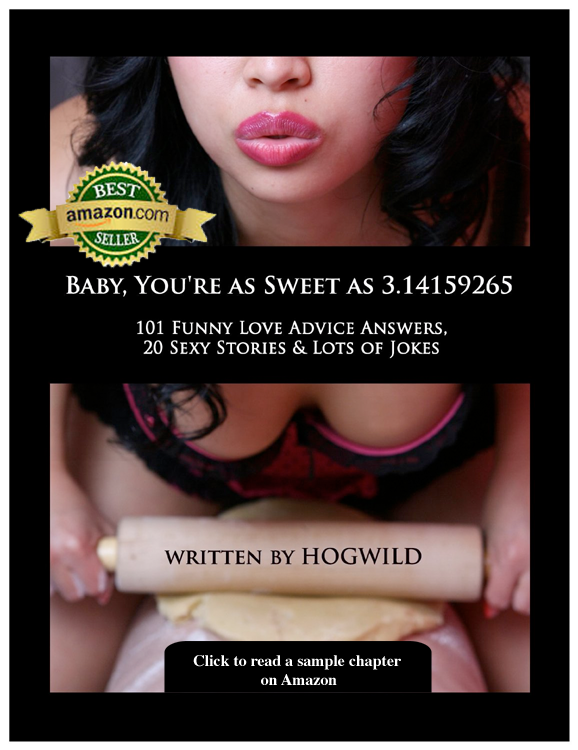 Watch my helpful and hilarious Expert Dating Advice videos!