If my mom's arms were dinosaurs, they'd be tricepaflops.
I don't want dinosaur arms. So I've decided to work out to maintain my bony physique.
Now since I've started my work out regimen, I've lost 190 pounds. I got divorced.
Okay, really, I'm working out at this gym now. This is a whole new experience for me. I've never sweated with my jammy still in my pants before.
Weird stuff happens at the gym.
This gentle old man comes out to exercise wearing only a long t-shirt. No Shorts. No Skivvies. Would've covered him, if not for his saggy OMG's – Old Man Grapes. He got on an exercise bike, first he had to throw his balls over to the left. This poor old guy was riding a stationary bike with his grapes hanging over the side, wearing a blue bicycle helmet.
Old dudes are crazy in the gym.
I hate old nubs walking all naked in the locker room with no shame: "I've accepted my body!"
"But I haven't! Cover that sagging liver bag!"
"What, you've never seen a naked male body?"
"No. Not your species."

Gay guys in the locker room. Now that's just not fair. Why do they get to live out their fantasy and I can't? Imagine if they let me get undressed in the girls' locker room!! A room full of naked women! I'm salivating just thinking of those naked female bodies holding frying pans… cooking me up a steak… mmm… DAAAAMN!
So it's not fair that homos have all the fun! Why should they get to see naked men when I can't see naked women?
Okay, really though, it's mostly a punishment for these gay nubs to have to use the men's locker room. In fact, if I had a teenage kid who thought he might be gay – I'd FORCE him to use the men's locker room.
Like, if you catch your kid smoking cigarettes you can A) forbid him (always backfires) or B) make him smoke cigarettes all day until he pukes. So if you think your kid might be queer, bring him to a men's locker room and make him look at all these disgusting naked men all day. After he sees 347 gross, saggy, sweaty, back-acne-infested, hair-clump-having naked dudes, there is no way he will want to be gay. This is the only way to un-gay him.
You do realize you can't really "ungay" someone. But looking at old naked people is a great way to make young people vomit. I've noticed a major difference between the young and old. Young people are very picky about who they are friends with. There are all sorts of requirements. They have to be as "cool" as you. They have to dress a certain way. They have to have similar interests. For an old person to be friends with another old person, there is one requirement: you need to be alive.
Old people automatically have something in common with each other: the hatred of everything else. It's a real bond. In my studies of the elderly, I've noticed they talk about their health like we talk about sports.
US:
"How 'bout those Mets?"
"Terrible! No starting pitching."
THEM:
"How 'bout your bowels?"
"Irritable! Blood in my urine."
But at least old nubs aren't so damn competitive when it comes to stupid stuff. Young dudes are ridiculous.

Dudes playing ball at the gym HATE to lose. So they HATE me. Because I just don't give a fruck! I could lose all day. I've got other things going on in MY life.
They yell at me: "Why don't you hustle? Why don't you run? Why don't you jump?"
"Why don't you get a girlfriend?!!"
Sh!t, I play just to MAKE them lose. I hate those bastards. It's not all about winning. It's about killing time before I can go home to masturbate.
When I play basketball, I play LAZY MAN'S BASKETBALL. We got rules. No running. No jumping. Sweating is a foul.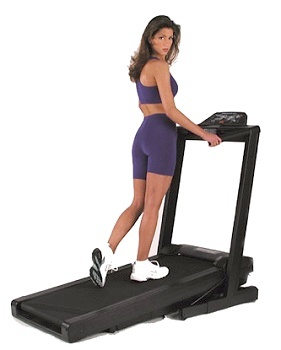 Whatever. Who the hell goes to the gym to exercise? I go because I love watching bims work out. "Lose that ass, girl! Sweat, baby!"
One time, I fell off the treadmill because a hot bim walked past in the other direction. Just WAP! Fell right off. It was so worth it though. Because now she's aware that I like her. And when my nose heals, I'm gonna talk to her.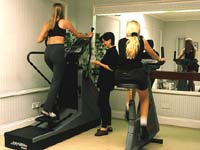 Okay, so I'm on a treadmill. There are 8 treadmills lined up side by side in front of a mirrored wall. All of the machines are in use. We're all doing our thing. Then dude with headphones to my right starts singing in Spanish.
Um, what's that about?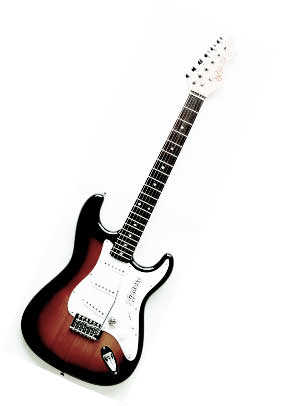 Then, dude to my left starts rockin' out, "♫ CARRY ON MY WAYWARD SON! THERE'LL BE PEACE WHEN YOU ARE DONE! ♫"
Uh, what the fuddruckers?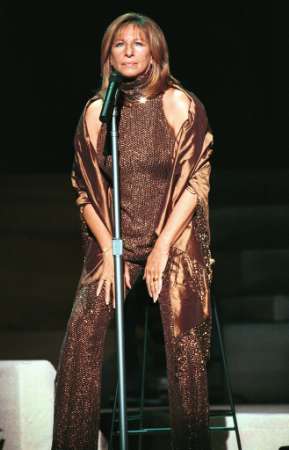 Then this old lady belts out, "♫ PEOPLE, PEOPLE WHO NEED PEOPLE ARE THE LUCKIEST PEOPLE…"
They were really getting into it too! Waving their arms like a conductor… dude was playing air guitar while running on the treadmill… old lady making strained faces in the mirror like she was trying to pass a watermelon through her ass.
What the hell is going on here?! SHUT UP!! Running was easy. Listening to Streisand combined with Classic Rock and Spanish music was making me sweat. Then. Finally. My evil looks must have paid off.
They shut up.
Copious, delicious silence. A deep, fresh breath of quiet air in my lungs.
"♫ CARRY ON MY WAYWARD SON!!! THERE'LL BE PEACE WHEN YOU ARE DONE!!! ♫"
"♫ PEOPLE, PEOPLE WHO NEED PEOPLE ARE THE LUCKIEST PEOPLE… ♫"
"♫ HOY HE VUELTO A CAER, NO PUEDO SOPORTAR, LAS FOTOS DEL AYER!! ♫"
They won. I left. They high-fived each other. Then one of their buddies showed up to take my place. Those bastards!
My breast experience was when this bim in the gym was bouncing on the treadmill in a sports bra. No t-shirt, just the sports bra. Her huge natty hooters were JIGGLING! Overflowing. I never ran so fast in my life. It was like her face-pillows were a carrot-on-a-stick in front of me. I imagine that's how marathon runners do it. It's the secret of how the Kenyans win every year. They imagine they are running in pursuit of the biggest, softest face-pillows ever. And they only have 2 hours to get to them. 26 miles doesn't seem like so far to run when hooters are involved.
But N.E. WAY, I was staring at her bouncing bra-bubbles in the mirror. Some nubs try to be slick. They get a quick glimpse. Get in. Get out. Like a criminal. But my mental photography doesn't last that long. I need a prolonged, lascivious stare. Sometimes I stare so hard my cornea will pop out of my eye socket.
I don't know, it's like I'm cheating off her breasts on a Math test. I got a lot of answers but I just want one more peek!!
NOTE: Since this story has been published, my gym membership has been revoked. I'm not sure why. Something about how I offended their gay, female, and senior members. How was I supposed to know the manager of the health club was a lesbian named Mildred?!