Once upon a time there was a genius who asked himself... who is the #1 consumer of video games?
Single horny guys.
What do single horny guys like?
To live at home with their mothers.
But they also like boobies.
So this genius put beautiful 64-bit boobies into his video games. This began a titillating trend. Heh, heh. Titillating.
I present to you, The 10 Hottest Girls of Video Games!
And I will answer the question "Who is the Hottest Video Game Girl?" once and for all!
Kitana from Mortal Kombat is like, super hot.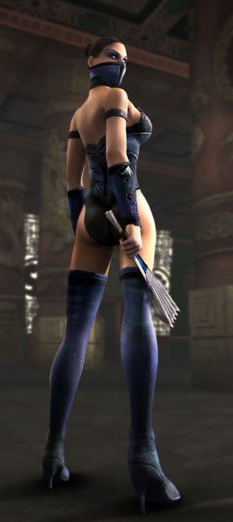 She has long, sexy legs, a nice booty, big squeeze 'ums and -- as you can see -- she doesn't talk too much.
Oh, and she kicks ass.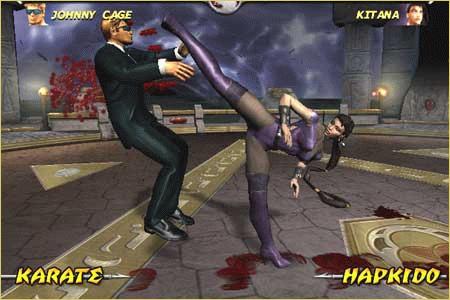 From Half-Life 2, Alyx Vance fights off aliens. She also has to fight off the men. Am I right, guys? Woo! Yeah. I'm so lonely. HA HA HA!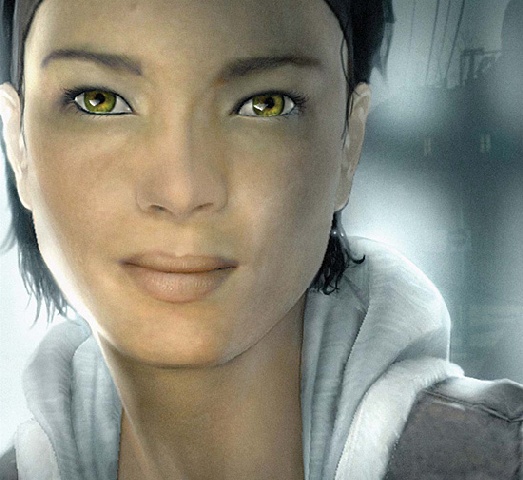 Who is the hottest video game girl? Is it Lara Croft? We all know she kicks butt and adopts orphan babies.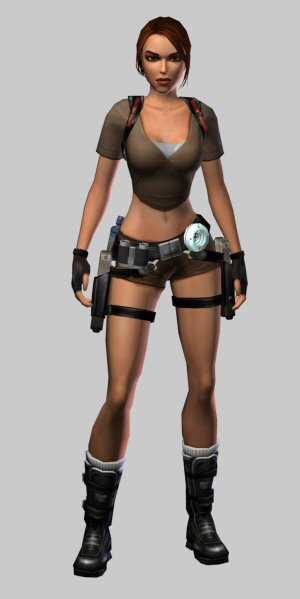 When I was a kid, I thought the Princess from Super Mario was hot. I had this fantasy where I'd bend her over, and with each thrust you'd hear that <ring> sound effect and a gold coin would rise up from her backside.
What do you mean I'm weird?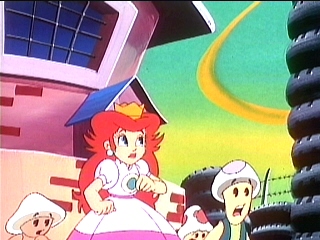 Speaking of Princesses... Zelda is looking pretty hot here. Chicks with magical powers are hot. But I bet she'd be lame in bed. And she'd probably get mad at me for pulling on her ears.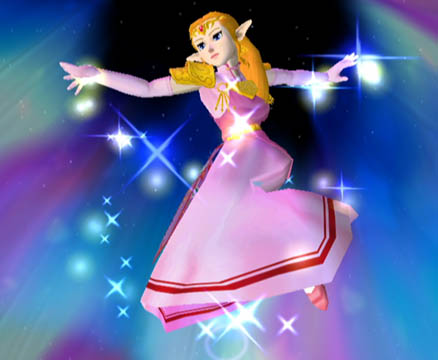 Rayne is scary-hot. She's the type of girl who, after you have sha-boink her, bites into your neck and rips out your Adam's apple. She's the girl you won't let go down on you for fear she'll dismember your member.
But she's cool because she kills aliens and Nazis. Back in the day, the bad guys could be Middle Eastern, or Japanese or Italians. But in today's politically correct world, it's only okay to beat up aliens and Nazis and Michael Richards.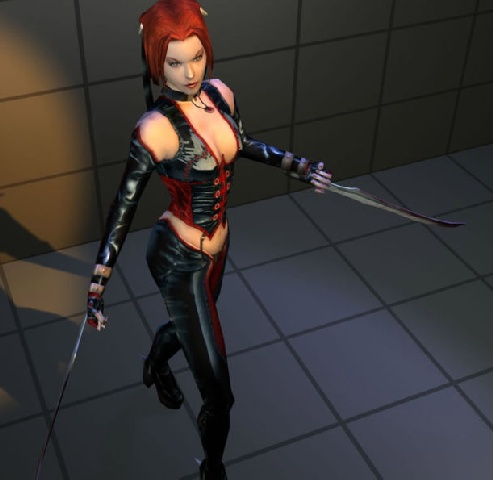 Rikku from Final Fantasy X -- whoa, that sounds like something other than a video game!
Rikku has a weapon called a "Godhand." That's gotta be great during foreplay.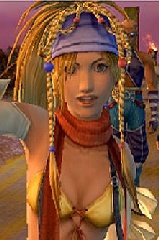 Just so you guys appreciate how awesome graphics are today... let me take you back in time to my childhood. Back in the day, I thought this Tecmo Bowl cheerleader was hot.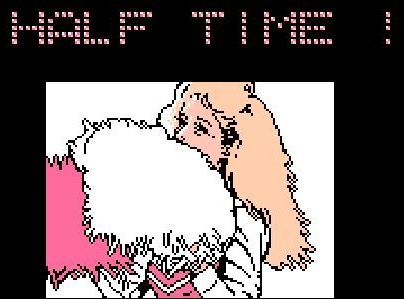 And dude, Samantha Fox Strip Poker was amazing! Amazingly lame!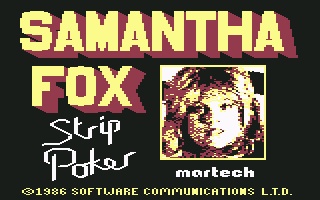 Okay back to modern times.
Tifa Lockhart is the main chick in Final Fantasy VII. She is a martial arts expert, as you can see here, where she is talking on the phone.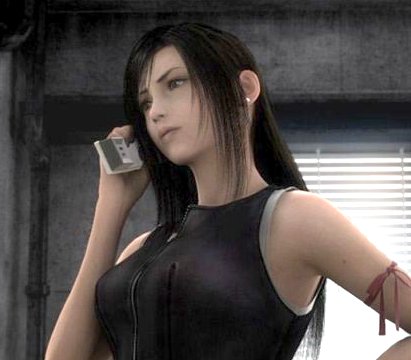 Actually, most girls have a black belt in Kung Talking-on-the-Phone Fu.
Supposedly the games designers were unsure whether to dress her in a mini-skirt or pants.
I'm sure that issue was settled in a tense debate that lasted three to four seconds.
Now this next video game girl is a crazy chick. And as we all know, crazy chicks are the hottest in bed. Helena, from Dead or Alive, is out for revenge. Someone tried to shoot her, but her mother saved her life by diving in front of the bullet.
Helena was left alone in her mother's blood. Pretty messed up. But it gives her a good reason to kill people.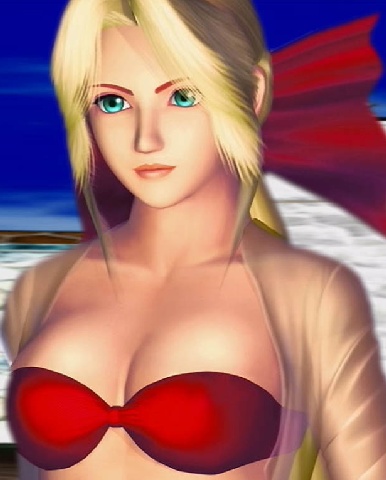 And because it's a video game, her eye color can change randomly.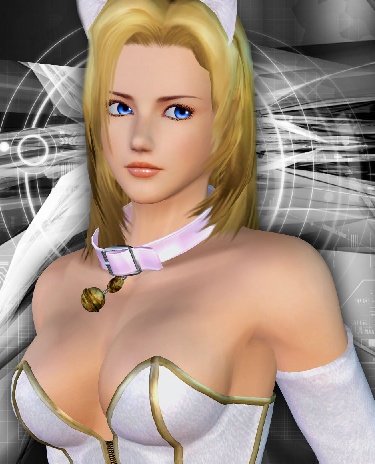 Pretty much all the girls in Dead or Alive are smoking hot. You should know that I am a total pacifist. I do NOT condone fighting. Unless it's hot chicks fighting. Then I not only condone it... I instigate it.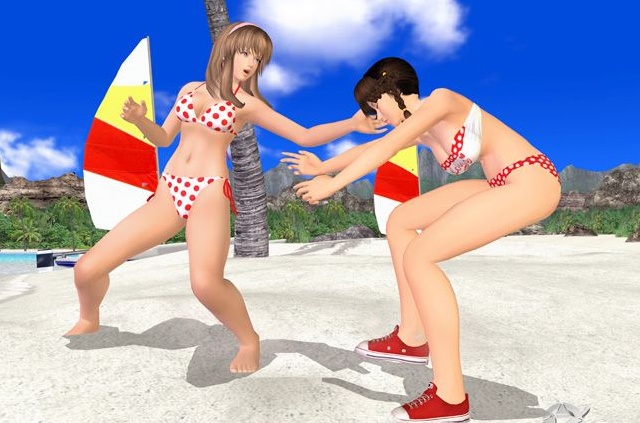 So you've seen all these hot video game girls. But who is the hottest? The answer: Ms. Pac-Man...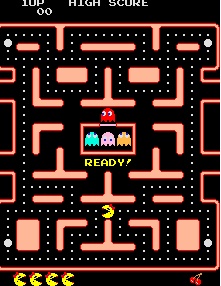 Because she swallows.