March MILF Madness: The MILF Championships. Melania Knauss-Trump vs. Heidi Klum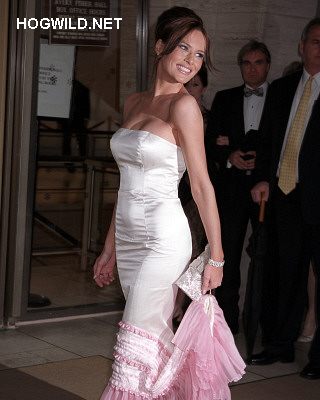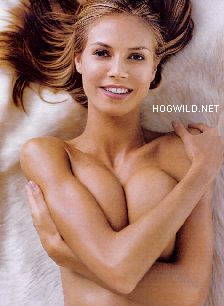 MILF Madness + Seriously Twisted Humor
March MILF Madness climaxes with The MILF Championships!! It's. Melania Knauss-Trump vs. Heidi Klum!
The Winner of the MILF CHAMPIONSHIP Game is determined by a secret statistical formula you would not understand. Because it involves fractions.

The Basics of the Formula include:
- A Panel of Judges consisting of heterosexual men
- Asking 1000 people on the streets of New York City
- My personal vote
- Internet Buzz Statistics
- In the case of a tie, there is a high-stakes rock-paper-scissors tournament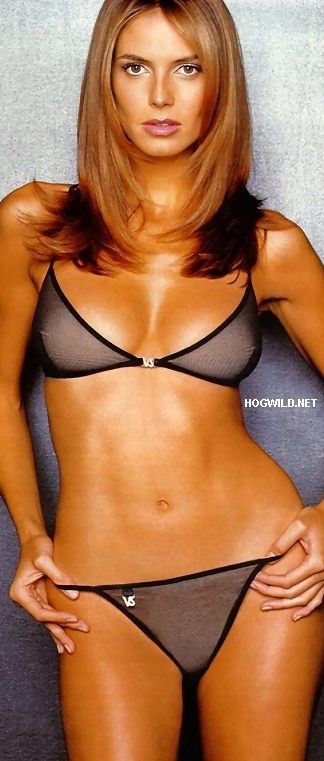 Here it is! What you've all been waiting for! March MILF Madness climaxes with The MILF CHAMPIONSHIP!!!!!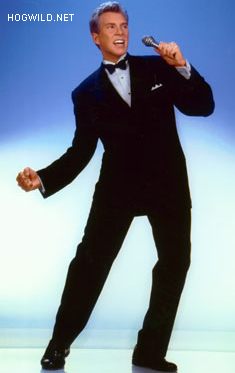 "Let's get ready to Rrrrrrrrrub it!"

Melania Knauss-Trump goes one-on-one against Heidi Klum! (I'd sure like to see that!)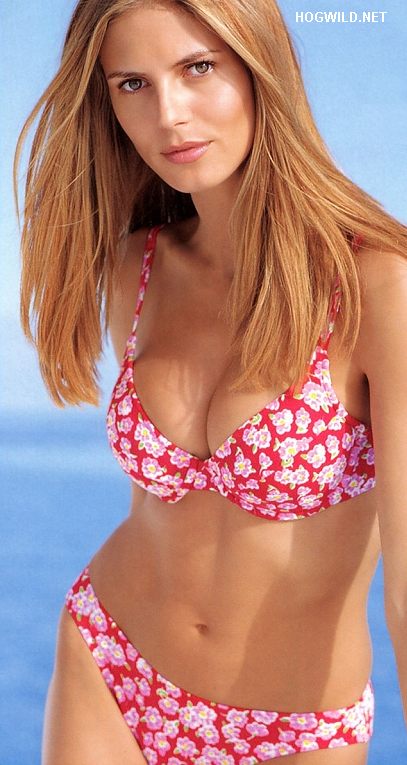 Both of these MILFs are smoking hot. No doubt about it, their MILF Shake brings the boys to the yard.

One of the judges, New York City Comedian Justin Sanders, had this analysis of Melania Knauss-Trump:

"Super hot, a year younger than Heidi but her career never really took off until she married Donald Trump so I'm taking off points for that. I mean anytime you have something in common with Anna Nicole Smith (married to a Billionaire twice her age) that's never a good thing."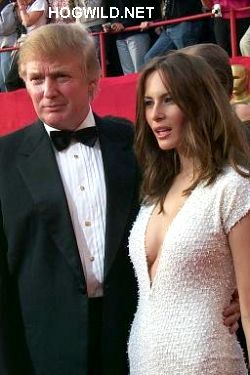 Easy! Donald Trump is NOT twice her age. Anna Nicole Smith married a guy so old, when he said "I do" at the wedding, he had no idea what the question was!

He thought the Priest was asking, "Do you... want me to keep you on life support?" Yes, I do.

Then before he knew it, he was married and half his money was gone!

Justin continues:
"I read in Melania's bio that she's a very intelligent woman who probably could've succeeded on her own in the business world so I have to give her major props for that. The best though would have to be the fact that she went on Howard Stern and admitted that she had a sexual wickedness in the bedroom. I hate you Donald Trump.

"Anyway she's smoking hot, kept her figure after having a baby and is smart enough to whip your ass at Jeopardy so I'm giving her an 9.5."

I agree. Except I can't give her 9.5 because I only have a 3.5. But I'll give her every rock-hard half-inch of it!

Another MILF Judge, rapper The Zodiac, tells it like this:

"That Trump broad would definitely get the hammer! I'd most definitely nail her to the bed post and give her a helmet to avoid the lawsuit for severe concussions."

At this very moment, Mr. Trump is taking out a restraining order against The Zodiac.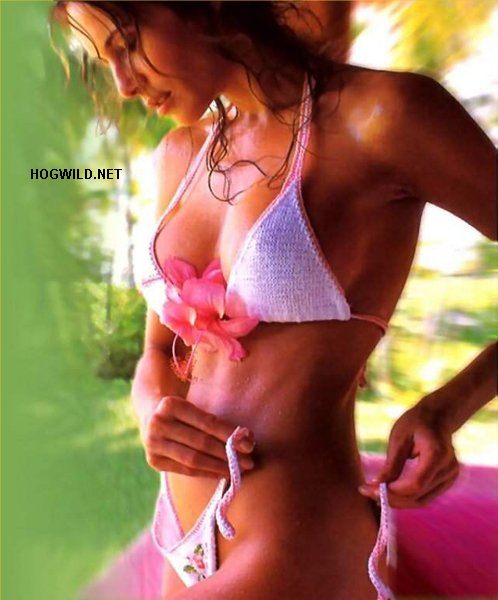 ABOVE: Melania Knauss-Trump. Yup. She's PDH. (Pretty Damn Hot.)

Another judge (who shall remain nameless because his comments might cause his girlfriend to cancel their engagement) rules:

"This is a tough one... but I'm going with Melania Knauss-Trump. Since she is obviously in it for the money I really believe I might have a chance one day. So once I become extremely rich and famous it could be me : ) "

I agree. Lots of you guys are complaining that Melania may be a gold digger. Who cares?! Why is it a negative if a woman is interested in a successful guy? Thank God us nubs can actively improve our
attractiveness by being good at our career. Women aren't that lucky. Guys will ALWAYS pick the poor pretty girl over the wealthy weasel-looking woman. Unless you are Tom Arnold.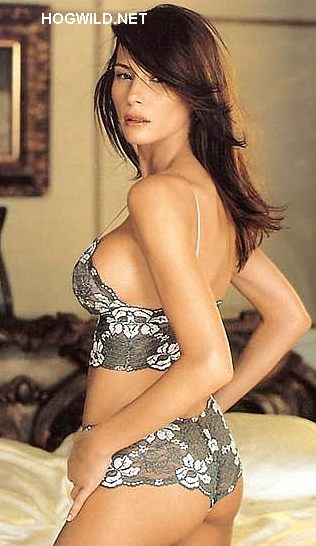 A time-out is called so we can touch ourselves.

I say, you need to consider the accents. Both of these bims are foreign. Melania Knauss-Trump is from Slovenia and Heidi Klum is from Germany.

Is Heidi Klum's German accent hot or scary? Could be hot if she's in black leather with a whip. But I'm Jewish, so hearing COMMANDS with a German accent scares me.

But German girls are awesome. Because they are very efficient at sex. Heidi's husband Seal has it easy. Heidi is like, "Kiss me hee-yah. Now kiss me hee-yah. Now kiss me down hee-yah. I am coming."

Whoa!

Both Melania and Heidi are models. But Donald Trump claims that Melania cooks for him. BIG plus! That means when Melania says, "Let me slip into something sexy and crotchless..." It's an apron! Awesome!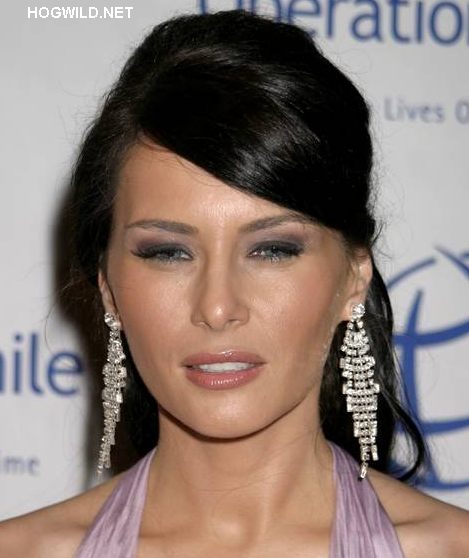 ABOVE: Melania's eyelashes are so heavy they are weighing her eyelids down. Or she's high. Or she's squinting to see Donald's little penis.

To help decide The MARCH MILF MADNESS CHAMPION, we have 3 celebrity judges from the world of basketball.

We have Kobe Bryant!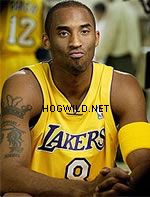 Kobe: I love my wife. Did I mention that?

Hog: Yes, but who do you vote for? Heidi or Melania?

Kobe: Are these white women who are not married to me?

Hog: Uh, yeah.

Kobe: I love my wife.

Hog: Um okay. We go to celebrity judge Shawn Kemp! Mr. Kemp is uniquely qualified because not only was he a great basketball player, but he had the most illegitimate kids in league history. 7! And 3 times he won the
MVP! (Most Vaginas Pollinated.)



KEMP: I love fertile women. I vote for Melania because she's already got a sucker for all his money.

HOGWILD.NET is excited to have Wilt Chamberlain as a celebrity judge, coming all the way from Heaven! Thanks for your help Wilt!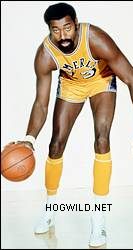 Wilt Chamberlain: Sorry, Hog, but I have to recuse myself from judging because, as you know, I've had sex with 10,000 women, and I believe I may have banged these bims already. So it's not fair of me to judge.

Hog: C'mon Wilt. No way. You've been dead for a while now.

Wilt: You remember Jacob's Ladder?

Hog: From the bible? Sure.

Wilt: That's my penis. I'm Wilt the Stilt!

Hog: Um, okay.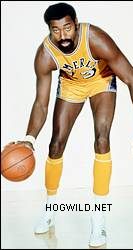 Wilt: I'm Wilt the Stilt!

Judge Justin Sanders comments on Heidi Klum:

"Again ridiculously hot and even though she's a little older than Melania, I've got to give her major bonus points for being both a Sports Illustrated Swimsuit model AND a Victoria Secret Model."

Hey don't forget that she was also in the underwear section of the K-Mart circular back in 1992!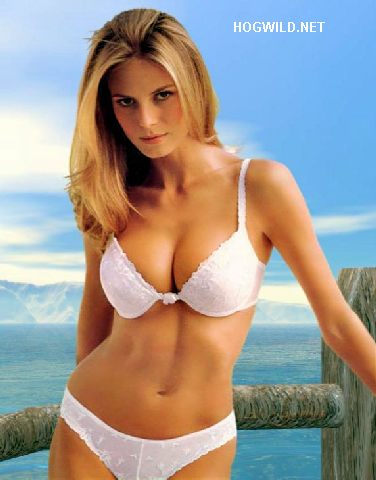 Justin continues: "The women in those magazines are some of the most beautiful women who aren't married to me."

Mariano Rivera has nothing on you, Justin. Nice save, dude, Nice save.

Justin says, "I'm taking off a couple of points though because in her biography the only things that stuck out were guest spots on sitcoms and the fact that she's had some of her paintings featured in national magazines. It's great that she can paint but can she handle herself in a conversation? I mean how many times can you hear about photo shoots and her latest paintings before you want to kill yourself?"

To answer your question... 700. 700 times before I stab a lobster fork into my ear. Because after I have sex with her 700 times, then I will be satisfied.

NOTE TO MY GIRLFRIEND: Don't worry. You are a great conversationalist. I wish I had BIGGER ears so I could listen to you even more. Whenever you tell me about your day at work, I cup my hand behind my ear, to make sure I get every last detail about this b!tch in accounting and that moron in sales. I love you.

See that was NOT a great save. I have a lot to learn from Justin.

Justin continues: "On the other hand, she's had two kids and still has the body to wear lingerie in front of millions of people on national television. All in all I'm giving her the slight edge with a 9.7."

Where the hell are you getting these numbers from? 9.7? Is this the Olympics? Dude, this is March MILF Madness! Example ratings go like this:

Air Ball
Lay-up
360 dunk
3-Pointer
Half-Court Buzzer Beater with the Foul

(Air Ball would be Rosie O'Donnell)

We're down to the 2 minute warning! (Because of most you dudes reading this have already determined the winner by what's going on in your underwear.)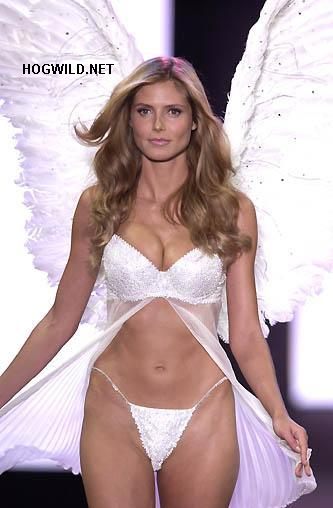 Justin decides: "The two women are very close and while Melania seems to be the smarter girl, if I were single I don't think I could pass up the chance to date a woman that's been on the cover of Sports Illustrated
and Victoria Secret!"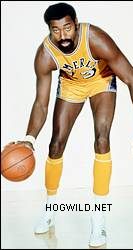 "I'm Wilt the Stilt!"

Judge Zodiac rules: Heidi Klum should be on top 'cause she believes in true love... Klum earns the "MILF" title with the fact she's in it for the love and not the money. That counts with The Zodiac."

Truly spoken like a guy without money.

And that's why I'm leaning towards Heidi, too.

Zodiac, c'mon man. You're a hardcore rapper with intelligent rhymes. She's married to a dude who sings about bubble baths and rainbows and rose petals.

Oh, I forgot to include The Zodiac's Final Ruling:
"I'd grow an extra inch just to make sure it reached past her cervix! Heidi Klum could get it! Raw!"

Aaah. Now that's sensitive side of The Zodiac we all know and love!!

We're down to final seconds! Melania or Heidi?
Whose Zone would men most like to penetrate? The trumpets in the college bands in the stands are playing p0rno music! Everybody is on their feet. (With their shirts un-tucked to cover the tents in their pants.) Cheering! Cheering!

And the winner of the MARCH MILF MADNESS MILF CHAMPIONSHIPS is..........................................................................................................................................
HEIDI KLUM!!!!!!!

Yeah! Trim the net off her little hoop! HEIDI! HEIDI! HEIDI! Kiss her rim! HEIDI IS THE MILF CHAMPION!!!!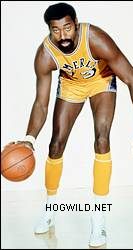 I'm Wilt the Stilt!



Get the HogWild Newsletter with Funny Pictures + Jokes!

More Funny HogWild Rants and Jokes

Now go watch my Expert Dating Advice videos! Woo-hoo!




See my newest Dating Advice Video!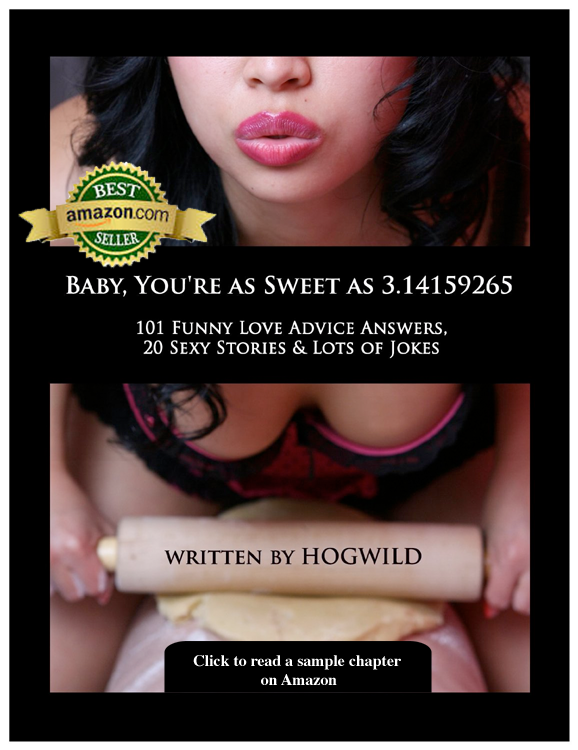 Watch my helpful and hilarious Expert Dating Advice videos!

Expert Dating Advice Videos by me!