March MILF Madness: The Final 4Play. Pamela Anderson vs. Melania Knauss-Trump. Heidi Klum vs. Christine Taylor.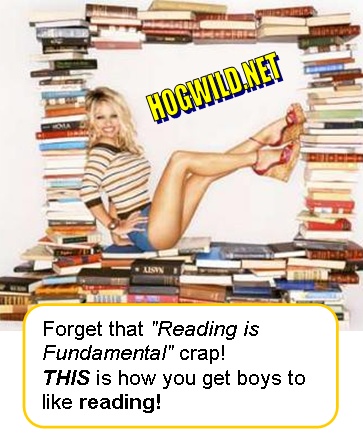 MILF Madness + Seriously Twisted Humor
Welcome to March MILF Madness: The Final 4Play!! We've got Pamela Anderson vs. Melania Knauss-Trump
and Christine Taylor vs. Heidi Klum.
The Winner of each game is determined by a secret statistical formula you would not understand. Because it involves fractions.

The Basics of the Formula include:
- A Panel of Judges consisting of heterosexual men
- Asking 1000 people on the streets of New York City
- My personal vote
- Internet Buzz Statistics
- In the case of a tie, there is a high-stakes rock-paper-scissors tournament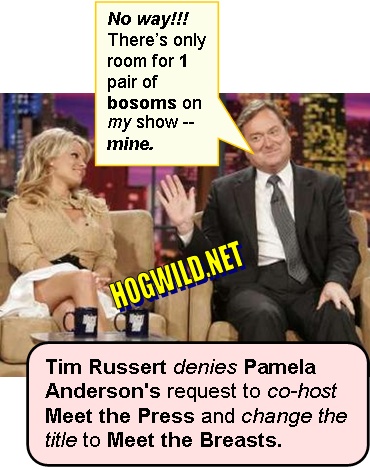 GAME 1:
PAMELA ANDERSON VS. MELANIA KNAUSS-TRUMP

Now this is a great match-up in THE MARCH MILF MADNESS MILF Tournament. Pamela Anderson was ranked #1 going in but Melania Knauss-Trump has been digging, digging, golddigging past the competition.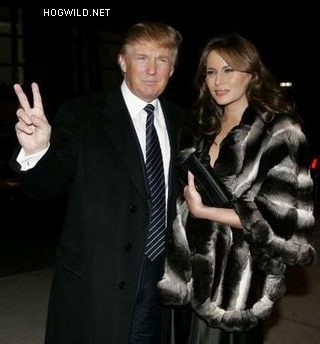 One judge gives his view:

Melania Knauss-Trump destroys Pamela Anderson now. 5 years ago, it would be all Pamela, but now Melania has got it all. And, you know that she's never been with Tommy.

Another judge, the infamous rapper The Zodiac, says Melania Knauss-Trump gets the nod (to nod on his rod): "'cause that's some billionaire p*ssy now and I'd like to up my wealth. Plus Pamela would give me Hep C and I'd have nothing to show for it but extra plastic on my hands from extreme t!tty play and monthly doctor appointments. F*ck that."


Melania is just beginning to become a household name. But we don't know a lot about her.

One thing that's great about Pamela Anderson is her personality. Pamela is one of the few celebrities who doesn't take herself too seriously. She knows she is playing a role and she has fun with it. That's a huge plus. Another thing that's positive about Pamela is her Hepatitis test. Contagious Diseases are a bit of a turnoff.

It's been a close game... Pamela's got the bigger basketballs to make the guys want to dunk their nuts in her paint-area.

But look how hot the model Melania is -- how could you resist shooting from downtown?
But Pamela, man, that body. Guys want to give her the full-court press.

Not that anyone would mind a one-on-one game with Melania Knauss-Trump.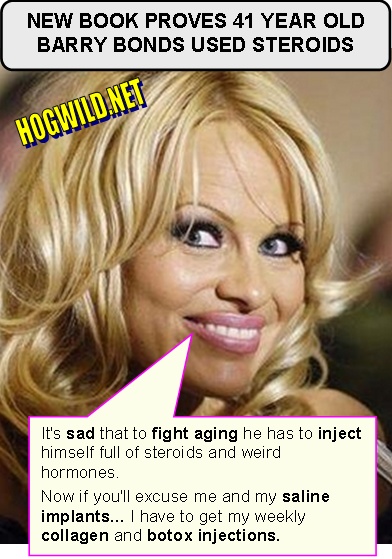 And in the closest game yet... the WINNER... by a buzzer boner beater.... MELANIA KNAUSS-TRUMP!! Melania is going to the Finals!

GAME 2:
HEIDI KLUM VS. CHRISTINE TAYLOR
Heidi Klum: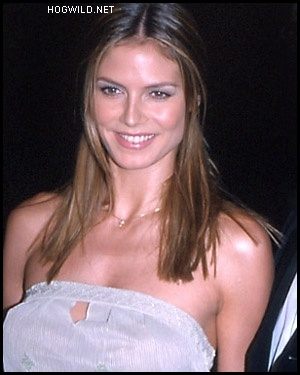 Christine Taylor: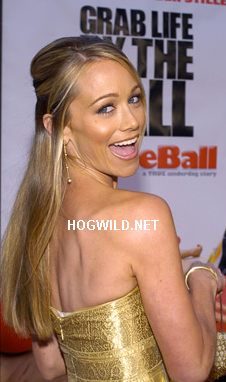 Heidi Klum was far-and-away the favorite for guys who wanted to get close-and near. Though Christine Taylor is also hot and 2 years younger.

One of our judges explained:

"Heidi Klum is a goddess. Christine Taylor is not in the same category as Heidi. Heidi is foreign with a sexy accent and her name is Heidi. But, let me take a step back.......A super model or an actress who
played Marcia Brady in a remake movie......Hmmmmm....

"HEIDI HEIDI HEIDI HO!

"Oh, and didn't Heidi bang David Copperfield.....an illusionist, a guy who can make things appear.... So a blonde who loves being fooled and seeing things pop out. My vote is for Heidi."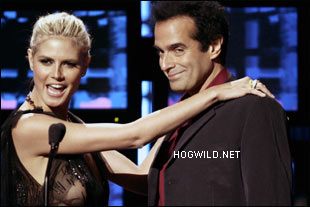 Look, both Christine Taylor and Heidi Klum are 2 of the hottest women in the MILFy Way Galaxy. But when judging we really have to split hairs. Pubic Hairs. This is serious stuff here.

A LOOK BACK: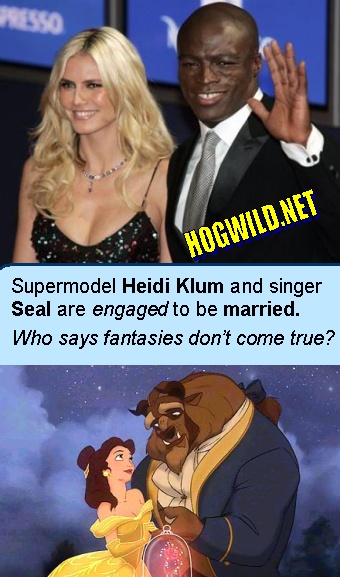 Judge Zodiac: "Heidi Klum 'cause she's down with the Brothas!! Any white woman who marries Seal must love the dark meat. Well, I have plenty for her blonde cooch strip. I like the other chick but she's not an original Marcia Brady."

Man! Let this be a lesson for you women. Don't ever appear in a bad movie or guys will never forgive you!

Christine Taylor has been in so many TV shows and movies. I mean, c'mon she was in Zoolander! Zooooooolander!!!

And if Melania Knauss-Trump gets points for being married to a billionaire, then Christine Taylor should get points for being married to one of the biggest comedy stars -- Ben Stiller. That means Christine must have a great sense of humor. And if The Zodiac can vote for a girl because she likes his kind, then I can vote for Christine Taylor because she's married to MY kind... Jewish comedian! She must love the Kosher Pickle! Hey, I'd give her a nickel to tickle my pickle!
NOTE TO MY GIRLFRIEND: Just kidding. You are the only one who I want to tickle my pickle because I know if I let anyone else tickle my pickle blood will trickle because you'll cut off my pickle with a sickle.
And the winner of the Heidi "The Body" Klum vs. Christine "Marcia Brady" Taylor match-up is.... HEIDI! HEIDI! HEIDI!

Now the excitement reaches its climax in the MILF Finals!
We've got 2 European Model MILFs:

Heidi Klum vs. Melania Knauss Trump!

Stay tuned...

More Funny HogWild Rants and Jokes

Now go watch my Expert Dating Advice videos! Woo-hoo!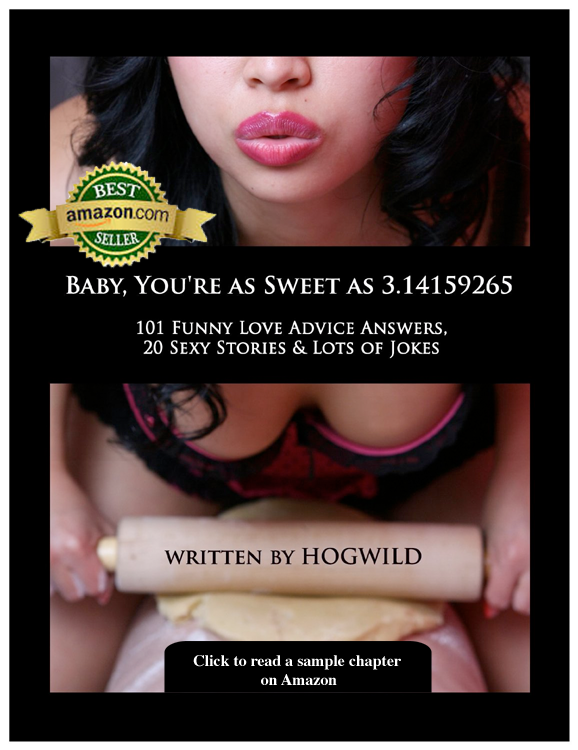 Watch my helpful and hilarious Expert Dating Advice videos!