If you love everything HogWild stands for -- and you are a TRUE Hogsta... you will accept these 10 Commandments as the Word of Hog. These are our BELIEFS.

1 - The following words are funny: Buttress, Duty, "Poop Deck", Nippy, Babooshka, Titillating, and Douche-Face.

2 - I am the Lord your Hog, who brought you out of boredom and into the Promised Land of All-Exclusive Semi-Hilarious Stupidity... and Boobies.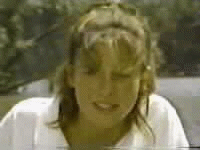 Do not have any other hogs before Me. Do not bow down to such Hogs because that would be gay. I am Hog your Lord, a Hog who demands that you visit his web site every single day.

3 - If your woman nags you to do something, remind her that you must keep the Sabbath day holy by not doing any work. When she asks why EVERY day seems to be the Sabbath day, you tell her that your God is a lazy God. He created the Heavens and the Earth and said, "Enough already! I'm pooped! Time to grab a brewski."

4 - Thou shall never wear a thong -- ever.
"But, my girlfriend thinks it's hot and..."
I SAID NEVER, DOUCHE-FACE!!!!

5 - If thou art challenged, the only parts of your body that may be exposed in a contest: biceps, beer gutski, and back hair.

6 - At the all-you-can-eat buffet, all-you-can-eat is not a suggestion, but a direct order.

7 - Thou SHALL covet their neighbor's wife's cooking.

8 - Thou shall not bear false witness... but is okay to witness bare false boobies. In fact, it is encouraged.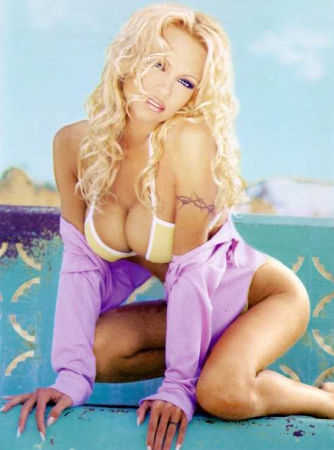 9 - Thou shall pray 3 times a day.
NOTE: for the word "pray" you may substitute the word "masturbate."

10 - Be a good American and vote in EVERY round of American Idol. It's your civic duty. Heh, heh. Duty.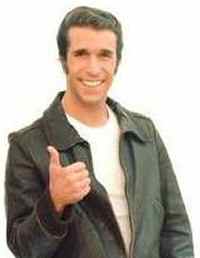 BONUS COMMANDMENT!

Do not choose your wife based only on her beauty. Follow the motto: "I don't care how you look as long as you can cook!" Because looks fade. But meatloaf? ... that's forever.