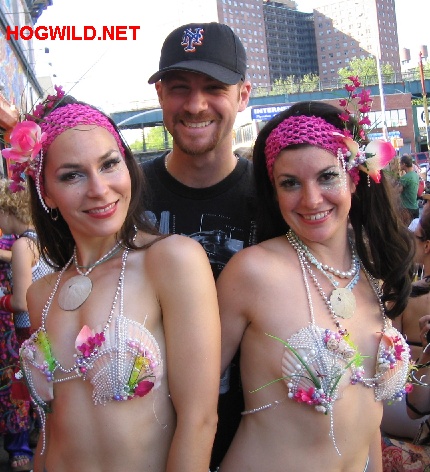 I went to the Mermaid Parade in Coney Island, BROOOOOOK-LYN!! There was a reason they had the parade, but I have no idea what it was. I know MY reason for going to the parade -- because she sells "C" shells by the sea shore. Nice!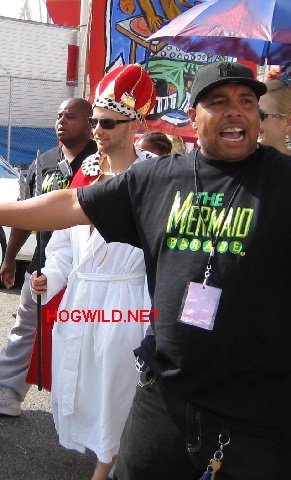 Moby was the King of the parade. What a techno-music-geek has to do with hot Mermaid bims, I have no idea. But in any case, I guess it was cool to watch a celebrity march around in his bathrobe.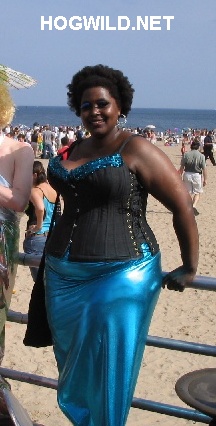 Living in the ocean, some mermaids feed on small fish and shrimp. Others prefer bacon and doughnuts.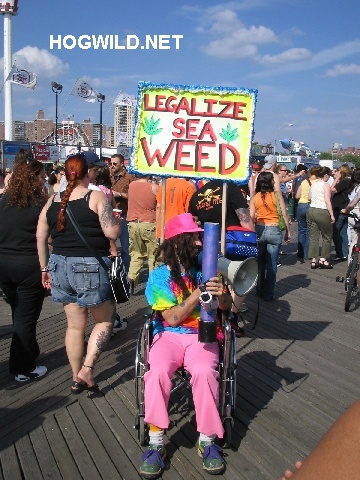 Lots of freaks at this Mermaid Parade. What is it about pot that makes a grown man dress like a 6 year old girl?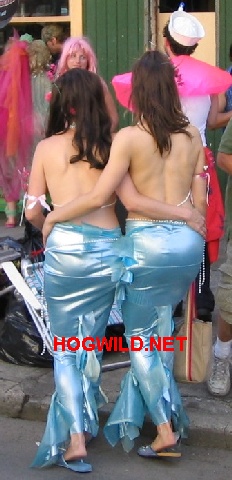 Siamese mermaid twins poop together in the ocean.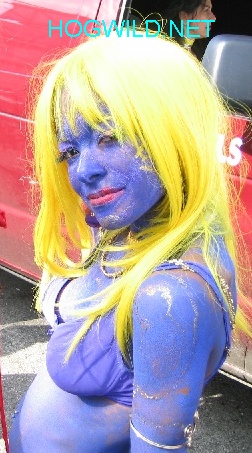 Mermaids need to return underwater or else they suffocate.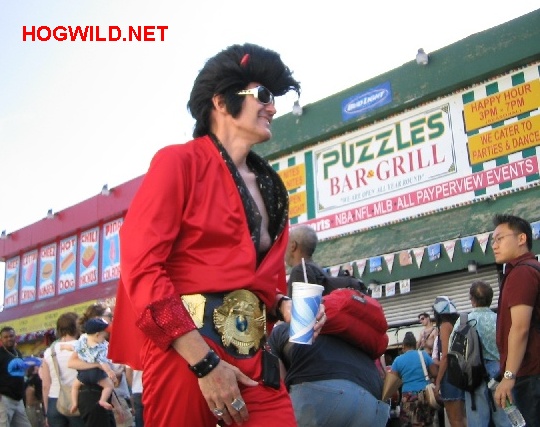 Elvis was at the Mermaid Parade. And look, not only is Elvis the King of Rock n Roll, he's also got the World Wrestling Heavyweight Championship belt.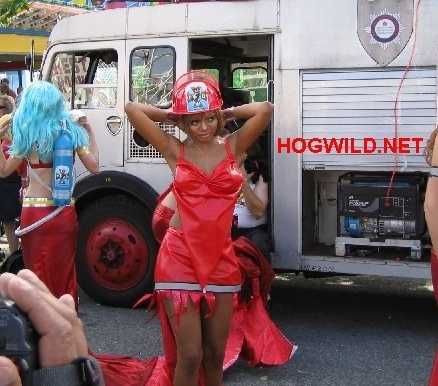 Apparently, Latoya Jackson was at the Mermaid Parade. These firefighting bims were so hot they had to hose down EACH other. I'd like her to climb MY fire ladder. Stooooopid.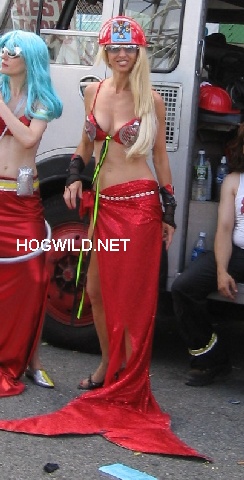 All right, is she REALLY qualified to be a firefighter? Extinguishing fires is a dangerous job. Should she really have all that skin exposed? Thank goodness for her Asbestos Bra!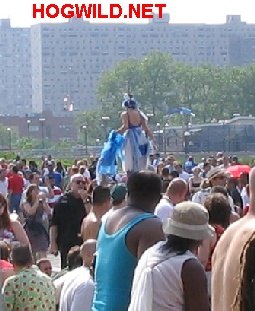 High heels are sexy but they make it really hard to walk.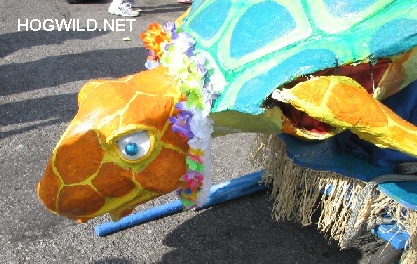 At the Mermaid Parade, this turtle got totally wasted and belligerent. He cursed out the sea horses, calling them "little girlie sea faggots." Then he slapped a mermaid's tail fin.
What a great day! I recommend you go to the Mermaid Parade next year. Hot bims and hot dogs. Cold beer and cold stares (from hot bims holding hot dogs who hear my horny harlequin haranguing).