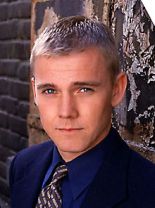 Hi, I'm Ricky Schroder.
Did you know that I'm a proud member of the Church of Latter Day Saints, also known as the Mormons? Yes, it's true!
I converted and now I have a beautiful Mormon wife who has given me 4 children. Every day I tell them, "You kids are real Mormons!"
Mormons live very conservative lives. We do not curse, drink caffeinated beverages, or take His name is vain.
A lot of people are making it a big deal that today is June 6, 2006. (6/6/06) Of course, 666 is the sign on the devil. So some people are throwing parties to celebrate the evil Lord of Darkness. Well, us Mormons are real party people, too!
Just to show you how hip we are, I'm throwing a Heck Party. That's right, a wild party where all heck can, and just might possibly, break loose!
*** WELCOME TO MY MORMON HECK PARTY!!! ***
Help yourself to Deviled Eggs and Devil's Food Cake. I know we're going crazy with the cholesterol. But what the heck, it's a Heck Party, right? What?
You'd like a soda pop? Hey, let's not get THAT crazy! Soda has caffeine and that's a no-no!
A beer? Hey this is a Mormon party! We can't be drinking! We have to respect the Lord's Commandments. For goodness sakes, we're not Catholic Priests!
Now, my wife has baked some with chocolate chips. But for today, we'll call them Heck's Specks!
And to symbolize the 6-6-6, I've got three 6 year olds dressed in cute little devil costumes. Aren't they adorable?
Oh, this is great...
Okay, let's cut the crap.
Did you know that Hitler was Mormonized after his death? Yeah, we converted him. You can check it out in our Mormon registry. HA HA HA!! Us Mormons are f*ckin' crazy!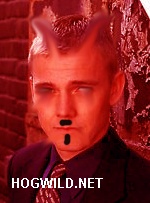 Open the Gates of Mormon Hell and enter the...
*** SALT LAKE OF FIRE!!! ***

With special musical guest Paris Hilton singing Hell's Bells!
C'mon! It's a Hell Party! We have to keep it hot in here! Help me shovel more coal and 6 year olds into the furnace. It's okay. Sometimes you have to sacrifice a lamb to keep the wolves from humping you in the ass.
DING-DONG!
Oh, who is at the door?!
Oh, look! It's fellow Mormon Wilfred Brimley!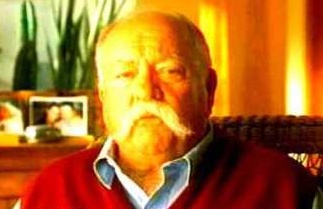 "I brought fire, but they were all out of Brimstone down at Wal-Mart."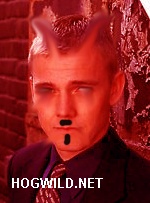 Okay, let's check out the Hell has Frozen Over Room. Here we will rock out while a Chihuahua pees on the frozen bodies of Ted Williams and Walt Disney.
Ooh, what's in this room? Ah! It's the Hell Hath no Fury Like a Woman Scorned Room!
Jennifer Aniston is clawing the face of Brad Pitt. Ooh look! Now she's swallowing his new baby whole! Damn, girl!
Sienna Miller is punching Jude Law in the kidney.
And Denise Richards has cut off Charlie Sheen's pen!s and is holding like it's the torch on the Statue of Liberty. She's one sick b!tch!
*** READY FOR A HELL RAISING EXPERIENCE? ***
Peek in this room. It's a sinful 0rgy where the combined age of the participants in 666!
Okay, it's not exactly an 0rgy. But Bea Arthur and Wilfred Brimley still add up to be 666 years old!
Why are Milli Vanilli and Vanilla Ice marching around like zombies? Because they sold their souls for success.
You want to go home? Are you scared?! HA HA HA! Now it's time for you to enter the REAL Mormon hell where we send the Jews and homosexuals!
Yes, that's Steven Spielberg, Natalie Portman, Rosie O'Donnell, Clay Aiken, and Tom Cruise all tied to chairs surrounded by pacing rhinoceroses wearing 4 inch heels that are chewing ham & cheese sandwiches.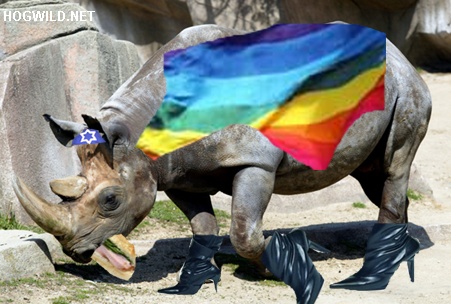 In case you were wondering... no, Tom Cruise is not Jewish.
In Hell you will eternally tortured by blood sucking...
NO! Not Vampires!
Cell phone companies!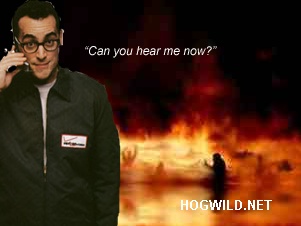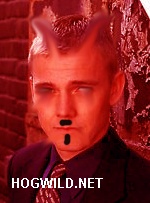 Mwu-ha ha ha! Sign the 2 year "agreement." And remember, don't F*CK WITH THE MORMONS!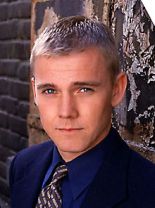 Thank you. And please... help yourself to my wife's homemade cookies with Heck's Specks.