NASCAR legend Jeff Gordon
is set to marry

hot chick

Ingrid Vandebosch. Here is what I imagine their wedding will be like:

THE ULTIMATE NASCAR WEDDING!

Live from Daytona, Florida...

Ladies, start your engines!

And here comes the bride! She's making her 3rd lap around the church! Just 197 to go!

Oh no! She's being passed on the right by Aunt Trudy!

Ingrid the bride has been in the lead, breaking wind for Aunt Trudy, causing Aunt Trudy to hold her nose.

Ingrid the bride takes a pit stop!

Her team of bridesmaids works furiously to fix her hair, fix her make-up, adjust her dress, and change her wheels all in just 12.34 seconds! She puts her heels to the ground and she's off!

Doesn't Ingrid look beautiful in her white Pepsi-Budweiser-Ace-Hardware-Valvoline-Motor-Oil-3M-Chevrolet wedding gown?

And waiting for her at the altar is her husband-to-be Jeff Gordon in his Dupont-Quaker-State-GMAC-Nicorette-Tuxedo sporting the #24.

Aunt Trudy spins out of control! Was that loud sound a tire popping? Or did something backfire out of her exhaust pipe? Eeeeeeeew.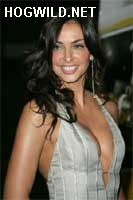 Oh no, the bride is smoking! Smoking hot!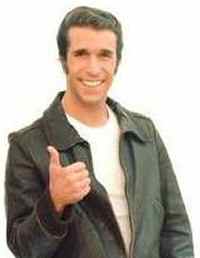 Here comes the bride! She's neck and neck with Cousin Laura! (This is NASCAR, there are lots of 'necks around here!)

And 1st to the checkered flag is... The Bride! The Bride wins by a nose! (Oops! She's a little sensitive about that.)
ABOVE: Jeff Gordon chose her because she makes him feel safe with those nice air bags!


Naturally, I would be their wedding minister.
HOG-MINISTER: Jeff Gordon, do you take this fine piece of Belgian engineering to be your lawfully wedded wife, to have and to hold for lap after lap through good turns and bad, so long as you both shall drive on the track of life?

JEFF GORDON: Ya darn tootin'!


HOG-MINISTER: And you, my hot little Belgian waffle waiting to be coated in sticky syrup and have it licked off every nook and cranny of your...

JEFF GORDON: HEY!

HOG-MINISTER: Right. Do you take this man to be your driver as you round life's oval, over and over and over again?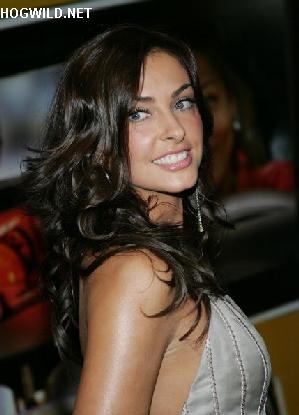 INGRID: I'm rich! I mean, I do.

HOG-MINISTER: Now, if no one objects to this NEXTEL Cup Wedding...

DALE EARNHART, JR.: I object! ...on the grounds that Jeff Gordon ain't a true southern NASCAR driver! Damn Yankee!

JEFF GORDON: I live in Indiana, you retard!

DALE EARNHARDT, JR.: Yeah, but... you suck!

HOG-MINISTER: Now if there are no objections from people who are NOT missing chromosomes, I now pronounce you Man and Trophy... Wife.

YAY!

HOG-MINISTER: You may now kiss your love... HEY! I meant kiss your WIFE, not your car!
HOG-MINISTER: Though I could see the confusion as they both have a perfect body, headlights, a soft interior...

SMOOOOOOOCH.

HOG-MINISTER: Oh my engines are overheating. I'd sure like to show Ingrid MY dipstick! I'd love to see her jockey for pole position. Uh-oh. I might have to steer myself to the bathroom to uh, shift gears.

INGRID: Okay, I will throw the bouquet now!

Ladies... start your desperation!

Georgina in the wide bodied Pontiac is known to be a little loose in the rear... she's taken out Helen in the Ford causing a 15 girl pile-up! A high-heel shoe is bouncing off the track. Wave the yellow flag! Donna in the Chevy just got her grill knocked in. Things are erupting! Somebody hose down the track... and the ladies!

Call a doctor! Call an ambulance! Call the wedding photographer! These are some hot photo ops right here!