JUSTIN: Is there a new sheriff in the NBA West or is it just another mirage created by the rising sun?
Too deep?
Well then let me put it in HogWild Terms: This year there are two teams vying for supremacy in the NBA's Western Conference, and while they might be polar opposites when it comes to playing styles, their methods are proven and they are on course to meet in a winner takes all playoff match up come April.
HOGWILD: Huh? That was "HogWild terms?"
HogWild Terms: The West features 2 incredible teams: 1 is like a beautiful brunette with big bouncing boobies who barbecues. The other is like a blonde with a bubble butt who bakes.
JUSTIN: I like HogWild terms. I'll put $10 on the bouncing boobies and barbecue to take it all the way!
The two teams are of course, the Dallas Mavericks who are leading the league with the best overall record at 35-8 and the Phoenix Suns, currently riding a 15 game winning streak. They only trail the Mavs by one-half game at 34-8.
Both teams started the season off with poor showings in their first five games but have since reeled off impressive 12, 13 and 15 game winning streaks to take them to the top of the standings in the NBA's Western Conference.
HOG: I tell ya, I'm impressed. I don't watch the NBA until the All-Star Game because nothing matters until the Playoffs and any team that's decent makes it. Only the most pathetic teams don't get in the Playoffs. You know, like my New York Knicks. And even THEY might get in!
The NBA Playoffs are like that slutty girl in high school. Everyone gets in.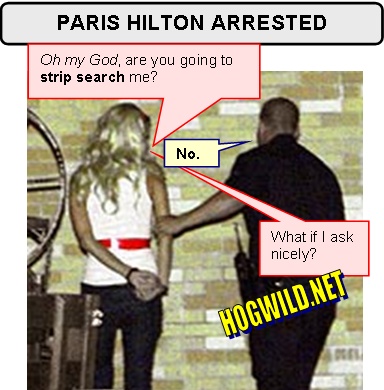 JUSTIN: The Mavs, last year's Western Conference champions, didn't change much and are still led by a 7'0" German who digs David Hasselhoff and can score 30 points on any given night.
HOG: I have a feeling that Dirk Nowitzki is NOT jamming David Hasselhoff on his iPod.
Justin Timberlake is super popular in America. Maybe all Germans think that every American basketball player is rockin' out to him. Or every British soccer player is listening to Elton John in the locker room. God man, what's with you and the stereotypes?
German or not, Dirk Nowitzki is simply a great player. Highly efficient scorer. Aggressive. With plans to take over the World… Championship.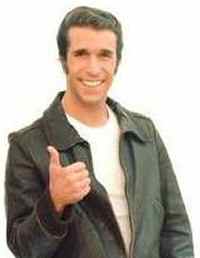 JUSTIN: Umm, Dirk Nowitzki admitted to digging the Hoff last year, so you now can go back to your Hilary Duff mix tapes.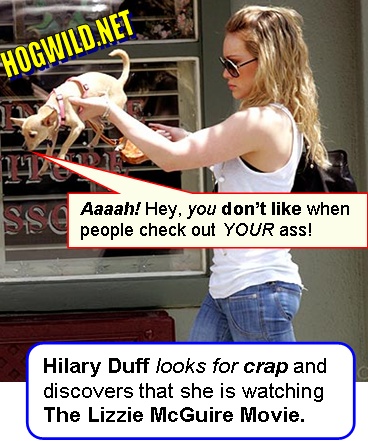 HOG: I'm not into Hilary Duff. I'll tell you who I'd like to release a pop record... Amanda Bynes. I have such a crush on that girl. She's All That!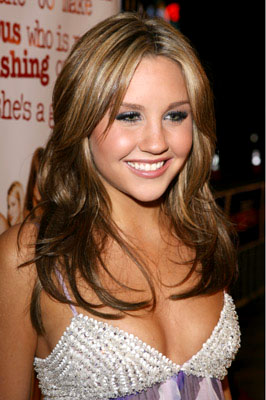 JUSTIN: While the Mavericks did make a few changes in their supporting cast they still have a group of tight-knit role players that play suffocating defense like the fat girl at the bar protecting her herd of hot chicks.
HOG: Yeah, the F.U.C. (Fat Ugly Chick) is like the huge, seething, drooling guard dog on the farm. And we're the wolf trying to grab some chicken-heads.
JUSTIN: The Mavericks are led by second year coach Avery Johnson, an ex-point guard who talks like Michael Jackson's sister and preaches defense like Jessica Simpson's dad on prom night.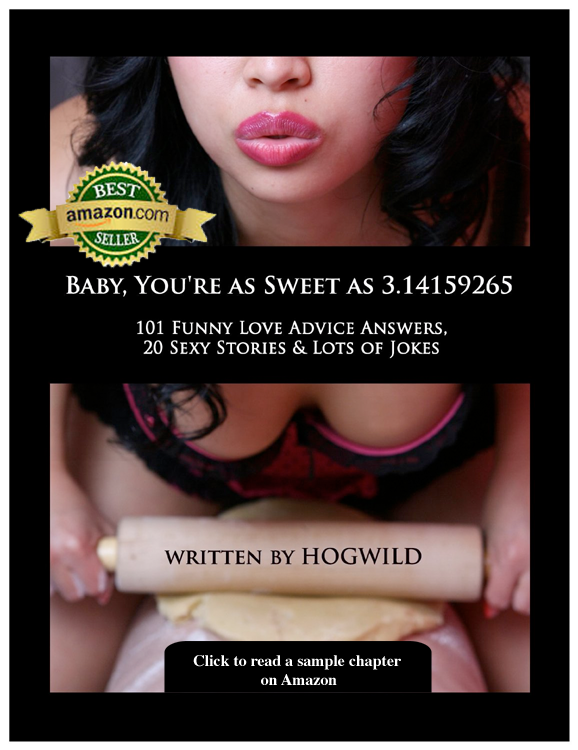 The formula is proven when the Mavericks rode this formula all the way to the NBA finals only to lose to the Heat in 6 games. This year though, with improved defense and a new found focus they hope to make it back to get their revenge.
HOG: I know another former point guard turned coach who has a great formula. His name is Isiah Thomas and his formula is mix over-priced crybabies with players who don't like defense or team-ball. His patented formula is called, "Failure."
JUSTIN: If that's true then David Lee's the stick that holds that Knicks' sh!t popsicle together because he grabs boards, scores garbage points and hustles on defense... just ask Spike Lee and do a documentary for you.

HOG: The Knicks have good players but not a good team. They are like Tara Reid. If you look at Tara Reid's individual body parts, you'd think you'd have a hot, awesome girl. But, like the Knicks, her body parts don't work together as a team. Especially the ones she overpaid for. One minute with her and you will she lacks chemistry. Mainly brain chemistry. Just like the Knicks.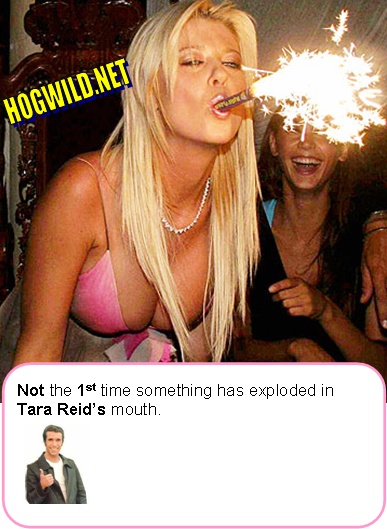 JUSTIN: In order for the Mavericks to get back to the Finals, they're going to have to get past the red hot Suns who have come storming back from their 1-4 start at the beginning of the season. Led by a quirky Canadian who hands out dimes like a cheapskate at a strip club, his name is Steve Nash and when he's running the point, this team scores points like HogWild doesn't.
HOG: Nothing in that sentence made sense.
1 – Since when is passing the ball called a "dime?" The only dimes in basketball are the baggies in the players' lockers.
2 – Since when don't I score? Just last week I scored with a… oh wait, that was last year. Okay, fine. Dammit!
JUSTIN: Sorry about that, Let me explain this for you, "Dropping or handing out dimes" are synonyms for making an assist.
HOG: But why? Why?????!! I'm off to Wikipedia!
JUSTIN: The Sun's coach is an ex-European league coach that looks like Ron Burgandy when he's pissed, but his background must be why he's been able to take a group of players from all over the world and turned them into one of the most dangerous offenses in the NBA.
HOG: Those Euros know how to play like a team. It's embarrassing. There are 3 things America is supposed to dominate:
1 – the fast food industry
2 – war
3 – basketball
JUSTIN: Two out of three ain't bad...
Averaging over 110 points a game the Suns can run any team off the court on any given night. As Mr. T would say, "I pity the fool who don't play D on the Suns." Okay Mr. T only said the first part but I bet if he had season tickets to the Suns he'd say it.
HOG: Did you know… it's not only the hair on Mr. T's head that is shaped in a Mohawk.
JUSTIN: In the first two meetings of this season, the Mavs won both games by close margins. But with two more regular season games to go and a possible playoff match, the fans watching will be treated to some of the best, most evenly matched basketball since Larry Bird and the Celtics faced off against Magic Johnson and the Lakers.
HOG: Wow! That's a lot to live up to! I think they should lower the expectations. Because now I'm expecting a triple-org@sm of basketball action.
JUSTIN: It's just too bad that they're in the same conference so that could meet in the NBA Finals instead of the Western Conference playoffs. Instead, whoever wins their series will have to find a way to pull out one more series against the lacking Eastern Conference, because with only 5 of the fifteen teams in the conference playing over .500 basketball (and none of those teams being from New Jersey or New York) the finals this year could be a massacre.
HOG: Yeah, it will be a total let-down. If this was sex, it would be like: "Okay, first you must convince Jessica Alba to have sex with you. If you can do that, then you can have sex with Rosie O'Donnell. What? Yes, you have to."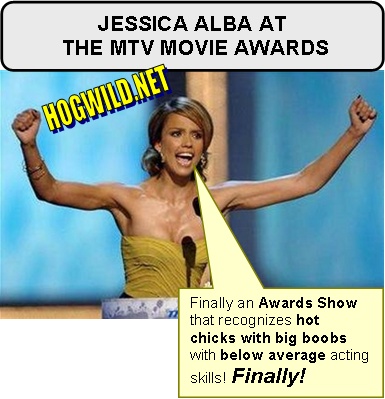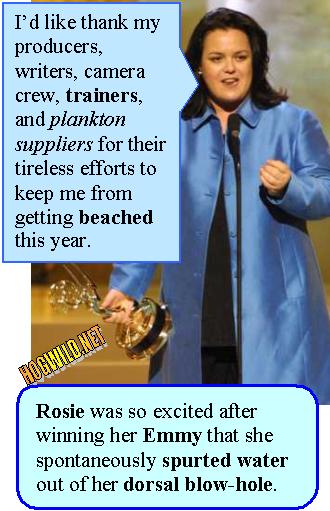 JUSTIN: One thing's for sure though, the Mavs and the Suns are the early front runners for the championship this year... the only question that remains is which team will it be, the Dallas Mavericks or the Phoenix Suns?
HOG: Another Justin Sanders prediction! My prediction is that the NBA Championship will be won by Fred "Curly" Neal and the Harlem Globetrotters in a stunning upset over Morris Buttermaker and The Bad News Bears.