JUSTIN:
Most of the time when you hear someone in the NBA
complaining about their balls
it's due to a wicked case of crabs or jock itch... but
not
this year. This year the NBA has decided to go to a new composite game ball instead of the trusty old
leather balls
... and no I'm not talking about
Bob Barker's
sack.
HOG: Awwww! Gross!
JUSTIN: It seems most of the NBA is upset with Commissioner David Stern and Spalding for forcing them to use the new ball. Last year's All Star MVP Lebron James flat out said that, "It's not a good basketball, it kind of feels like a basketball you buy for your kids at Christmas or something."
When I was a kid my mom got me a Nerf Hoop which came with a sponge ball. It didn't bounce for sh!t but it was better than Bounty when it came to spills.
HOG: You used your Nerf Ball as a sponge? Gross. I guess that was extra incentive not to get dunked on… because if you did, God-knows-what would drip on your head.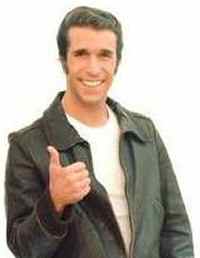 HOG: Why did they change the ball, anyway? Were there complaints about the old ball? And if they are going to change the ball… why not change it to something cool? Like old-school ABA red, white, and blue!

Then at random times spikes shoot out of it.
JUSTIN: Other players complained that the new ball becomes slippery when it gets wet and is difficult to grip. Which just goes to show that my old college girlfriend was right, "Damp balls really are hard to grasp."
HOG: If your balls are DAMP and she's within 15 feet… she's gonna pass out. That's gross. That's a Flagrant Foul smell on your part. On your part. Heh heh.
Did I ever tell you about the time I caught my college roommate palming his balls? When I walked in, he was so startled that he double-dribbled all over his mid-court.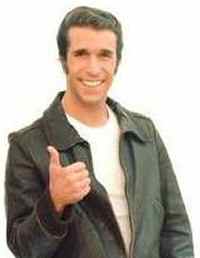 JUSTIN: Even former NBA All-Star Charles Barkley weighed in on the subject saying that, "The ball always feels new" saying that when he played "he always wanted an old used ball."
Are the players right? Well according to a recent study by physicists at the University of Texas-Arlington the new ball bounces 5 to 8% lower than typical leather balls and 30% more erratically. The lesson being that if the NBA didn't spend so much money on these stupid ass tests they could afford decent referees and leather balls!
HOG: They chose a ball that bounces 30% more erratically to make the players look like they BEHAVE less erratically by comparison.
It's also reassuring to know that our University Physicists are busy with important projects. They are also calculating the wind resistance caused by Ben Wallace's afro. Then they are calculating the gravitational pull of Shaquille O'Neal's groin on female gold diggers aged 18-24.
JUSTIN: The study also recommended frequently drying or changing the balls during the game in order to keep them from getting slippery, even going so far as to suggest that someone be hired to blow on the balls during timeouts. Quick someone get Jenna Jameson on the phone for me!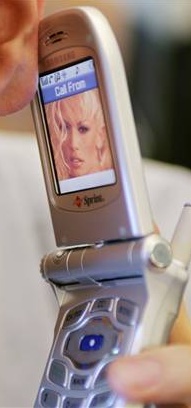 HOG: This is not the 1st time, nor the last time, I will hear you make that request.
JUSTIN: After all was said and done Commissioner David Stern dismissed the complaints by saying, "I don't know who they think they're f*cking with! I changed the dress code, I eliminated all the whining to the refs after bad calls and now I changed the ball. It's obvious I don't care about what the players want and am catering the league to old white men like myself. Hell, they should just feel lucky that I have brought back the old John Stockton high water shorts!"
HOG: Is that a direct quote from Mr. Stern, or should I be collecting funds for the forthcoming defamation lawsuit?
If Commissioner Stern REALLY wanted to punish the players, you're right, he would bring back those Daisy Dukes short-shorts… plus he'd make the players kiss each other like Isiah Thomas used to do… then even worse… he'd make them all PLAY for Isiah Thomas!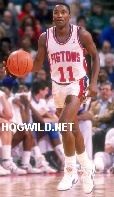 Then he'd release all those secret photos to the players' wives. And as the worst punishment of all… he'd make everyone attend a WNBA game!