Crazy T-Shirts Party Poker - Safe, Secure and Fun! FREE Fantasy Sports
Is the NBA Racist?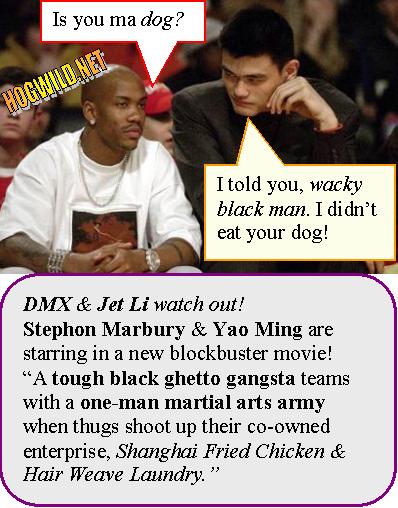 NBA Jokes and Funny Pictures

Is the NBA Racist? My buddy thinks so.

The new dress code. Uproar over young players skipping college to go pro.

Yes, the NBA is mainly rich black men. Yes, there are plenty of white people who are still uncomfortable with NBA basketball because it highlights wealthy, physically gifted black men, congregating in groups of 5 or more.

AND I hear that soon Madison Square Garden will only have 1 water fountain -- for both races! (Asians are still banned from water fountains all-together.)


Why is the NBA setting a dress code of formal wear for interviews?

Because dude, it comes down to money. The NBA brands itself as "family entertainment." Well, Midwest Molly might stop coming to the games -- and worse -- not let her KIDS go to the games (or purchase nifty NBA merchandise) if she thinks the NBA sets a bad example.

Midwest Molly spends her whole life teaching her son that drugs are bad and fighting is not the answer. Now here comes the NBA with it's proud marijuana-smokers, hip-hop culture that hints at violence, and actual violence of fights with fans.

The NBA = family entertainment. So it would like its players to be more Bill Cosby black and less Def Jam black. (And for the white players to be more Garth Brooks white and less Eminem white. And for the Asian player to be more B.D. Wong from Law & Order Asian and less, um, who's a bad-ass Asian? )
AN INTERESTING POINT
But yeah, everyone makes a big deal if a black kid skips college to go pro. But there are white athletes dropping out of kindergarten to participate on the Olympic Gymnastic team. So that's bull.
And there's a 16 year old Asian girl, Michelle Wie, who is a pro golfer. And how many underage tennis players are there? Many. That's how many. Many. (Can you see all the time I spent researching for you?)
THE "ANTONIO DAVIS GOING INTO THE STANDS TO PROTECT HIS WIFE" THING
Now, I'm an athlete, so I can understand Antonio Davis. If I'm at the plate in the 9th inning of my softball game and I see my girl being harassed by some guy -- I'm gonna go save her. Right after I finish my beer.

Look, the reason you can't have players running into the stands is because if that fan strikes Antonio or vice versa, it may cause a RIOT.

And do you really want our beloved game of basketball to turn into European soccer?

The only time an athlete -- in any sport -- has the right to enter the stands, is when he's chasing an opponent who has just slammed a folding chair over his head.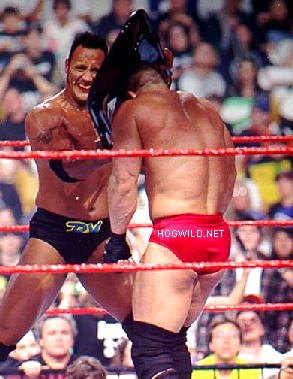 NBA ALL-STAR GAME. MICHAEL, MARV, AND MARIAH
MORE FUNNY HOGWILD RANTS AND JOKES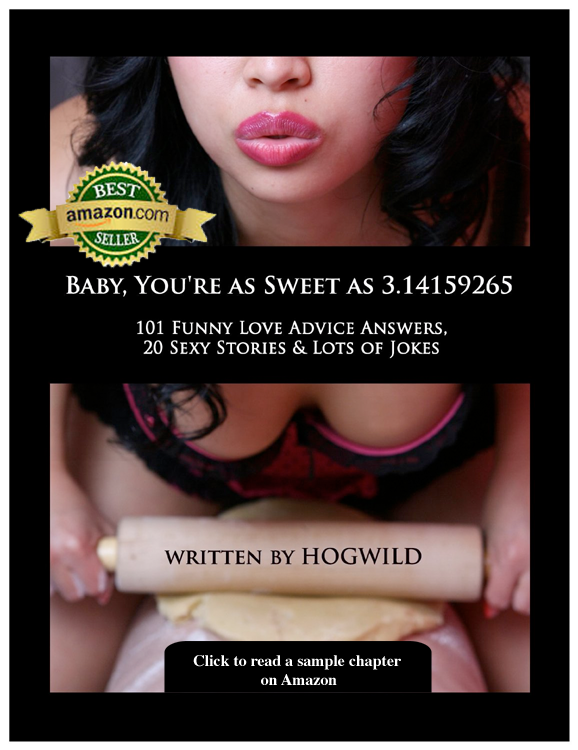 Watch my helpful and hilarious Expert Dating Advice videos!