JUSTIN: The worst and best part about the NCAA Basketball Tournament is that it starts during the work week during the day. So unless you call in sick, have a really cool boss or just don't give a sh!t, you're going to miss most of the first round. Now, however, thanks to technology we can watch games on our computers.
HOG: Yeah, why do they start everything during a weekday? Maybe it's so trash-talking about the office betting pool can start at lunch time.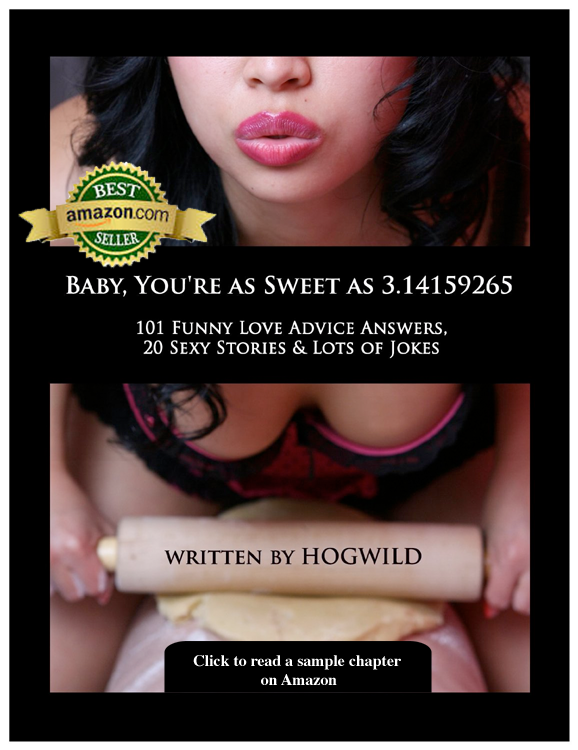 JUSTIN: One hour before game time and I'm giddy with excitement. Seriously if I wasn't forced to watch these games by myself (my friends have real jobs and the Hogster's in New York) I'd be drinking a beer right now. Let's break down the women's bracket. I've got the Freakishly tall Lesbians edging out the Mannish looking Mutants in a Dunkless snoozer 42-38.
HOG: Hey! Women's basketball is exciting! Each year, hundreds and hundreds of people attend women's basketball games.
Maybe Women's Basketball would be more popular if they adopted the idea from Women's Tennis and had the girls wear cute little skirts.
Um, actually, I just took another look at the female basketball players… that would make Women's Basketball LESS popular. Because who wants to see their testicles?
JUSTIN: With the first round of games over my prediction of Texas Tech bowing out in the first round comes true as the Red Raiders just can't hang with Boston College. On the bright side, O'Reilly Auto Parts got some much needed exposure on Bobby Knight's sweater. Seriously you have to question your coach's focus when his sweater looks like the hood of a Stock car.
Maryland survived a scare from a scrappy Davidson team, while Louisville blew out a bunch of tree hugging rich kids from Stanford. So far no upsets and no beer.
HOG: Having no beer IS an upset. :(
JUSTIN: After a short break, the second round of today's games have begun by Washington State spanking Oral Roberts by 16. Damn shame when Oral goes out this early in the tournament. I was just thinking to myself, "I haven't seen enough Oral this year." Which led me to think that if I was a big time high school basketball player I'd either go to Ball State or Oral Roberts or South Carolina so that I could be a GAME COCK!
HOG: What if you play basketball at Notre Dame… then you transfer to South Carolina. Does that make you a Fighting Irish Cock?
JUSTIN: As Georgetown finishes off Belmont in a snoozer, my dog rips a fart that actually wakes him up from his nap!
HOG: I hate when that happens! And worse is when it's not the SOUND that wakes you up. Once I had a dream that I was in a World War I bunker and choking on mustard gas. When I woke up, I realized that dream was caused by the stink of my poo-blaster.
JUSTIN: Since there's a time-out in the A& M game, I decide to call my wife at work and tell her what happened. She is not amused and is evidently "very busy." Damn shame when people are too busy to enjoy flatulence. Did I mention that I've started drinking?
HOG: What kind of woman doesn't enjoy a good story about bodily functions? I guarantee if you call a woman at work with some stupid celebrity gossip, they have all the time in the world. But when you want to share your feelings… your deepest feelings… they are always "too busy."
NOTE: By deep feelings, I mean the rumbling feelings deep inside my small intestine.
JUSTIN: Texas A&M wins against Pennsylvania easily guaranteeing that at least one Texas team will be represented in the next round. I don't know what's worse: the fact that my alma mater got bounced in the first game or that the hopes of Texas Basketball are riding on a college that offers Animal Husbandry as a course.
HOG: Dude, I am shocked that Texas would offer courses on Animal Husbandry. I would expect those classes to be offered only at West Virginia University.
JUSTIN: Just so every one knows last week I predicted that Duke would get bounced in the first in the first round of the tournament and be partying with the Duke Lacrosse team by the end of the week. Well guess what? Duke lost to Virginia Commonwealth 79-77!
Now if you'll excuse me I have to go to Durham and watch Coach Krzyzewski snort coke off a stripper's back! I'm kidding about the drugs but either way, I just hope that the rest of the tournament is just as exciting as the first games have been.