JUSTIN: It's down to the Final Four and this year's match-ups are about as exciting as Halle Berry's sex scene in Monster's Ball.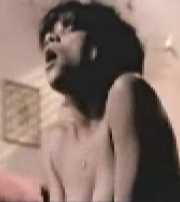 HOG: So you mean one team will be fun and exciting to watch (like Halle Berry) while the other team will make us cringe (like watching Billy Bob Thornton.)
JUSTIN: So without further ado here are the breakdowns for the games.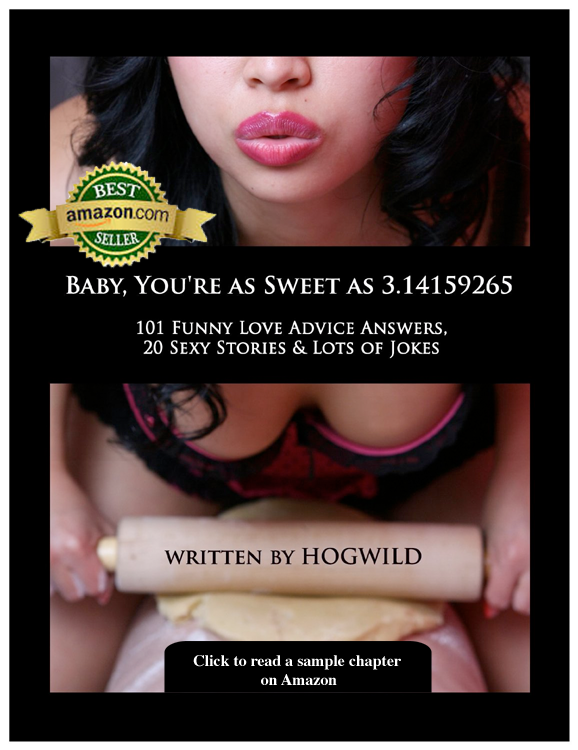 *** Georgetown vs. Ohio State ***
Not since Hakeem the Dream posted up against the Patrick "I Pay for Sex" Ewing in the 1984 championship has there been two big men so highly touted in a Final Four match up.
HOG: Patrick Ewing paid for sex? Why? He's a multi-millionaire athlete! Is it because no girl wants to sleep with a man who is constantly sweating?
Remember how much sweat would be dripping off his face when he took a foul shot? Imagine all that funky sweat dripping down onto the girl as he's on top of her. Ewwww!
JUSTIN: Ohio State has combined senior experience with Freshman standouts to make this year's run to the Final Four. The speedy point guard Mike Conley Jr. leads the way for the Buckeyes while NBA-bound Greg Oden patrols the middle. But don't be fooled because without the senior leadership of Ron Lewis and Junior Jamar Butler this team would've collapsed like Anna Nicole Smith in the second round... too soon.
HOG: Awwwwwww!!!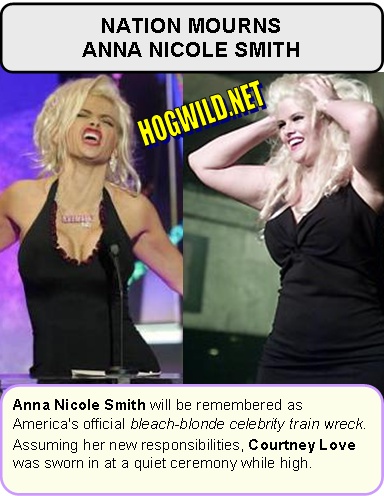 JUSTIN: Let's all have a moment of silence for Anna Nicole's breasts...
The Georgetown Hoyas are built around Roy Hibbert and forward Jeff Green. While Hibbert is getting all the press, the man to watch for the Hoyas is Jeff Green. A 6'8" forward who can go inside and outside to score, he has carried the Hoyas on his back during this year's tournament. Look for him to give Ohio State problems while freshman DaJuan Summers and Jonathan Wallace try to shut down the deadly Ohio State back court.
HOG: DaJuan. There's an interesting name. One day he's going make a young lady very happy when he proposes marriage. She will be so excited and tell her mother, "I found DaJuan!"
HER MOM: You've found "the one"?
HER: No, DaJuan! DaJuan Summers!

JUSTIN: I believe DaJuan is actually Spanish for The John... Hey-oh!
So who will win? Well, while the big men have gotten all of the press I think they will actually battle each other to a stalemate. So look for the guards to make the difference in this game. If the Buckeyes can hit their threes and Conley can get going, then the Buckeyes should win this game in a blow-out.
But Georgetown has played great team ball lately and have a better coach in John Thompson III, so I think that they will be better prepared for the game. I'm picking G-Town to take out Ohio State and the man-child Greg Oden in a low scoring affair.
HOG: Low scoring affair? Sounds like my last relationship! Hoo-ah! HA HA HA!
JUSTIN: Why? Were you playing Man to Man?
*** Florida vs. UCLA ***
What do the 2007 Florida Gators have in common with last year's championship team? Everything.
After winning the title last year, the starting five made a pact to all return so that they could defend their title. And even though there have been a few bumps in the road that's exactly what they're doing!
But the game is a rematch of last year's championship game and the UCLA Bruins are hungry for revenge so get ready for a great game that's going to have all the suspense of Lindsay Lohan family reunion.
HOG: I think it would be awesome if Lindsay Lohan was a guest celebrity cheerleader for UCLA. Of course, she'd be jumping up and doing splits without wearing underwear. While this would cause extra work for that janitor guy who has to mop the court, it would also improve the TV ratings. One thing that would not improve would be the smell of the arena.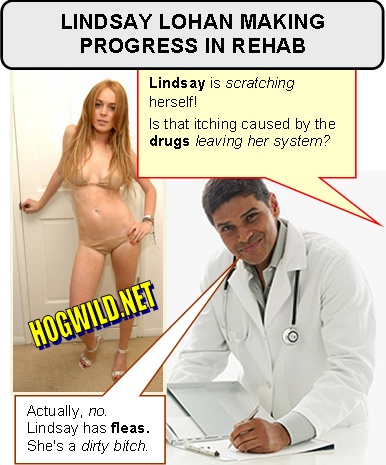 JUSTIN: Florida is led by outstanding forward Joakim Noah. He's been called a Tranny and teased mercilessly by the media but he hasn't let it affect his game. Keep an eye on him because he's the barometer for this Gator team. When he's playing well, so does the rest of the team, but when he struggles the team lacks fire and plays flatter than Keira Knightley's chest.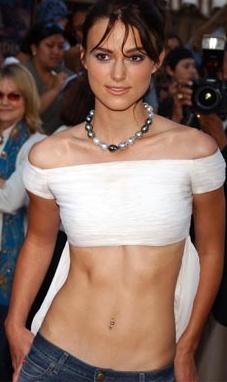 HOG: Hey! Keira Knightley is totally hot. I'll take 2 lil' cutie boobies over a pair of big ugly t!ts that look like piles of mashed potatoes.
JUSTIN: What makes this team dangerous though is that they are so well rounded.
HOG: Like Keira Knightley's booty. Let's give her some credit!
JUSTIN: With role players Lee Humphrey and Al Horford shooting threes and grabbing boards, the Gators can look to Taurean Green and Noah to take over games. If they can set the pace early, look for the tan players from L.A. to get sent home burnt.
HOG: Nice!
JUSTIN: UCLA lost their point guard Jordan Farmar last year to the NBA but the speedy Darren Collison has filled his spot nicely. Combined with the All-American guard Arron Affalo they have given the Bruins the best back court in the Final Four. The X-factor in this game though will be Josh Shipp. He's a great all-around player who missed last year's game due to injury and he will be hungry to show what a difference he can make in this year's game.
HOG: Speaking of hungry… I've been starting my day by eating only fruit for breakfast. And I've been pooping 3 times per day. That's a 150% increase from my NDP. (Normal Daily Poopage.) Just thought I'd share.
JUSTIN: Not to mention you're probably reading more, too.
HOG: I wish! With all the pooping I'm doing, I should be super smart by now! But I'm not a toilet reader.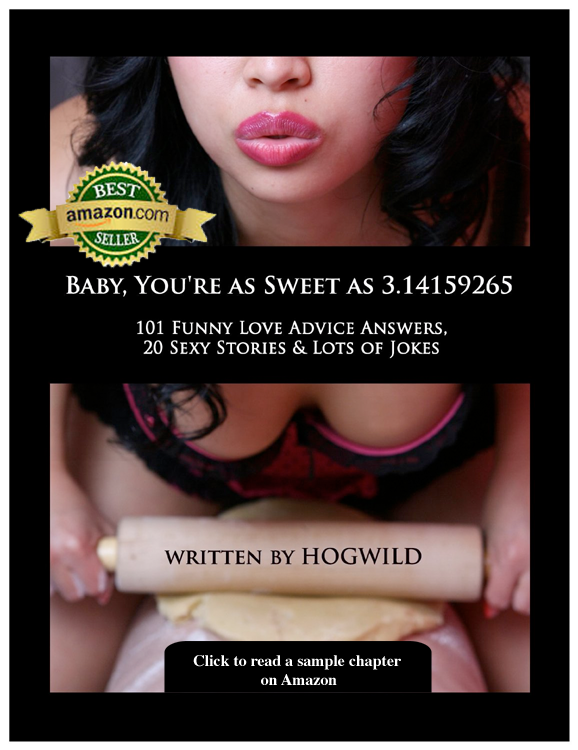 JUSTIN: Shipp, combined with Lorenzo Mata and Mbah a Moute, two athletic big men will be stuck with the job of not only grabbing rebounds but trying to contain Joakim Noah and Al Horford. If they can do this, look for the Bruins to advance to the championship with ease.
The key to this game is how well each team can play to their strengths. UCLA has the backcourt advantage while Florida has a clear size advantage. I think whichever team can keep their heads and stick to their game plan will win this game!
HOG: So you're saying that size doesn't matter? Whew! What a relief!
JUSTIN: I'm picking G-town over OSU and UCLA over Florida with the Tannish Bruins taking home the trophy.
HOG: You read it here first! Place your bets!
If you happen to lose a whole bunch of money, mail your angry letters to:
Justin Sanders
210 Barton Springs Rd # 400
Austin, Texas 78704