JUSTIN: It's week two of College Basketball's Big Dance and all of the pretenders have gone home. What's left are 16 teams that have fought harder than Chihuahua in a dog pit to get to the next round. So for those of you who missed or were too drunk to pay attention, here are the break downs for the Sweet 16.
HOG: I'd like to see a Chihuahua fight. Like maybe a Chihuahua vs. a poodle. Or 17 Chihuahuas take on 1 pit bull. I just like saying, "Chihuahua." Say it. Chihuahua. It's fun!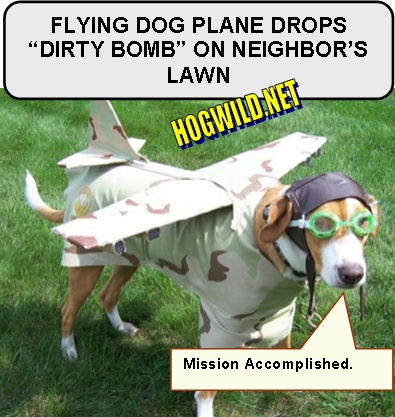 JUSTIN: Florida vs. Butler- Florida is trying to do what no team has done since the early nineties (when Hogwild was in his 20's) and that's to repeat as National Champions. In order to do that they're going to have to get past Mr. Belvedere's favorite team, the Butler Bulldogs. Butler got a gift of a call in order to get them into the next round but trust me that will all come crashing down when Florida's bad ass tranny (yes I said Tranny) Joakim Noah wreaks havoc on the over matched Bulldogs.
HOG: What? How old do you think I am?! It's my incredible wisdom that makes you think I'm older than I really am. That and my Old Spice cologne.
JUSTIN: Oregon vs. UNLV- Of all the games that are being played, this one should be the closest because these teams are so evenly matched. Neither team is overly talented but both teams work hard and play smart. Look for the winner of this game to be happy for two days and then get their ass handed to them by Florida.
HOG: It's like break-up sex. Enjoy it as much as you can because after this… all you have are memories. Sweet sweet sticky sweet memories.
JUSTIN: Kansas vs. Southern Illinois- Don't get fooled by the way this game looks on paper. The Salukis may be the underdogs but this team was built to hunt. With pressure defense and big time players Falker and Tatum, Southern Illinois can run with anybody in the tourney…except for Kansas. With the only other team as deep and talented as North Carolina, Kansas should run away with this game. Look for this one to be over early with the Jayhawks moving on up!
HOG: What's a Saluki? Is that when you cough up phlegm and spit?
JUSTIN: A Saluki is a hunting dog that originated from the Middle East where the used their excellent eyesight to help their masters hunt game. Also they look like g@y Labrador retrievers.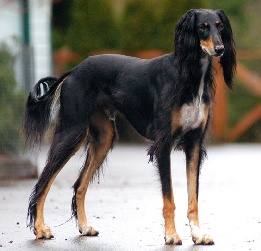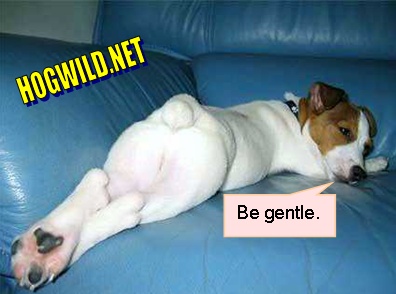 HOG: If a group of dogs is called a pack, then I think a group of g@y dogs should be called a fudge-pack.
JUSTIN: Pittsburgh vs. UCLA – Pittsburgh, much like Donna Summer, "Works hard for the money" especially on the defensive end. The problem is that they focus so much on their Defense that their Offense is uglier than Nicole Richie at last call.
UCLA on the other hand is an experienced team that's solid in just about every area, not to mention the entire team has wonderful tans. If Pittsburgh can slow the tempo down and take advantage of UCLA's lack of size in a half court game they've got a chance, otherwise like a Toga party on campus, go with the Bruins in a tight one.
HOG: Uglier than Nicole Richie at last call? In defense of Nicole Richie, she's ugly at every call.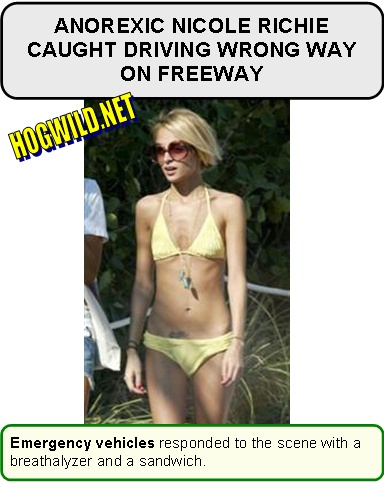 And "UCLA has wonderful tans?" Dude! You're so right!
JUSTIN: Tennessee vs. Ohio State- On paper, this game looks like a mismatch but if Tennessee can get Chris Lofton on a roll and turn this game into a shoot-out they've got a shot. If not, well look for next year's number one draft pick Greg Oden and company to spank the sh!t out Tennessee like a kid throwing a temper tantrum in the middle of Walmart because it's going to be ugly, hillbillies will cry and everybody's going to see it.
HOG: Wow! Now that is a visual analogy!
JUSTIN: Texas A&M vs. Memphis- This game will be like a Frat boy on a date because if one team can force its will on the other, then that team is screwed.
HOG: Whoa! Why you gotta say that Frat boys are r@pists? Fraternity men are bound by the principles of honor and valor and Pabst Blue Ribbon. As a proud alumni Fraternity man, I will tell you that I never forced myself on any college girl. I had a girlfriend and we both consented. She consented to sex and I consented to writing her term papers.
JUSTIN: While A&M has prided itself on good defense and big plays from their guards, Memphis is one of the most athletic teams in the tourney and loves to run and gun.
HOG: Run and gun. That also happens to be my strategy while pooping. Except I gun before I run.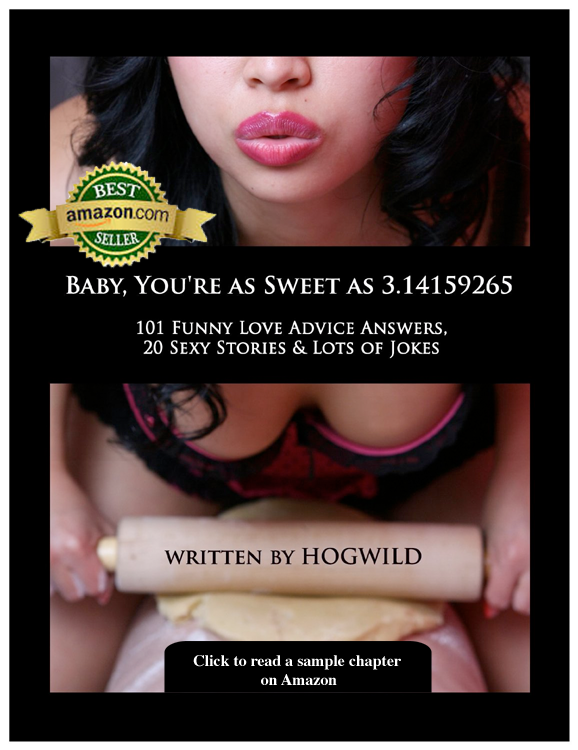 JUSTIN: Expect this game to be a wild one with A&M slipping Memphis a rufie and coming away with a close fought victory.
-Georgetown vs. Vanderbilt - What happens when you take a predominantly black school and put them up against a predominantly white school from Tennessee? Usually you come up with some bullsh!t movie from Disney with a ridiculous message about how we can all get along and rich white people are evil. But not this time, no this time you're getting a great match up between two hard nosed teams.
Vandy spreads it out and rains threes from the sky like…rain, while G-Town likes to slow things down and pounds the ball into the big guys for easy buckets. In this game if Vandy's hitting their threes it could be close but it the rains not falling look for a Disney ending when Georgetown moves onto the next round.
HOG: "Rains threes from the sky like… rain." Wow. Like an empty bucket of analogies you're all out of… analogies.
JUSTIN: North Carolina vs. USC- North Cackalacka's got a team stacked like Pamela Anderson's chest.
HOG: You mean they're all full of synthetic enhancing substances?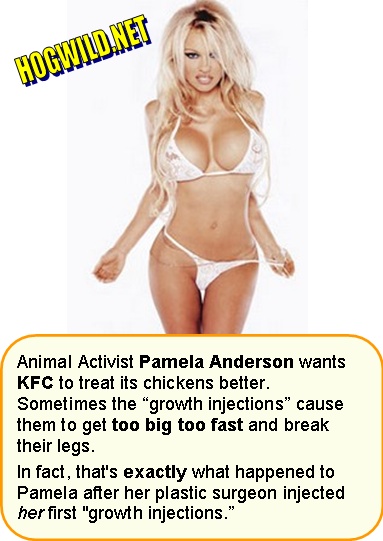 JUSTIN: With plenty of future NBA talent and a hall of fame coach, the Tar Heels are the favorites to win it all this year, but they had better watch out for USC. After upsetting Texas last week the Trojans are looking to explode and shove a victory in North Carolina's face.
HOG: Don't you mean shove a victory in North Carolina's face like… victory face-shovers?
JUSTIN: Unfortunately for the Trojans, unless they're shooting the lights out this week North Carolina's size is going to rip them apart. Look for Heels to flush the Trojans and head onto the next round for stiffer competition.
HOG: I like how you worked "Trojans" and "stiffer" into the same sentence. And earlier you had "Trojans are looking to explode." Not enough people appreciate stuff like that! Luckily, I do!
Whether man-on-man or spreading the zone, the Trojans do a good job protecting the middle from dribbles, drives and lay-ups.
At the end, if the Trojans are not involved, I expect to see a Buckeyes money-shot for the win.