The NBA's New Jersey Nets need new dancers!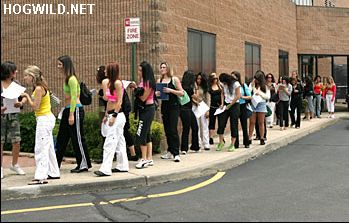 This is the audition line for new Nets "road-girlfriends" uh, I mean Nets dancers. If I was a smart man, I would have been on that line making chit-chat with 100 hot dancer babes. Surely 1 of them would go for me! That's all I want! 1%! Just like Shaq's foul shooting percentage. Forget NBA basketball, a better sport is taking 48 minutes to see if you can score with one of the dancers!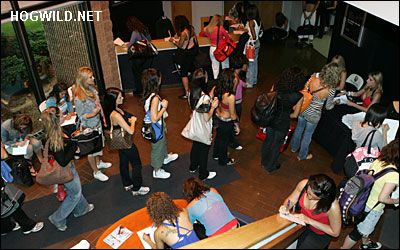 The girls fill out paperwork. Man, this is like the DMV... except instead of pimple-faced teenagers and smelly people there are only hot bims with outstanding bodies. Man, I think the DMV should hire the Nets dancers to just stand around all day in the office to make everyone's wait a little more pleasant. Really, a beautiful woman just brightens your whole day. I think anywhere we have to wait, they should hire a pretty girl to sit there.
Waiting at the doctor's office? A pretty girl quietly reads a magazine. You look over at her. Daydreaming of her embrace... "KORNHOLZER?! The doctor will see you now... for your hemorrhoid surgery." Gulp. The pretty girl gives you a half smile full of pity. But you'll take it!
Waiting on the Supermarket checkout line? A hot girl takes your groceries out of the cart and makes suggestive comments about the size of your fruits and vegetables.
Waiting for the bus? So is a Supermodel! (Okay, let's get real here. You couldn't pay Supermodels enough to take the bus. UNLESS... it was a bus full of COCAINE!! YAY!!! Now everyone, please stand behind the white line while the bus is in motion... Oh my God! Where did the white line go?! Oh ha ha! Kate Moss sniffed it off the floor!)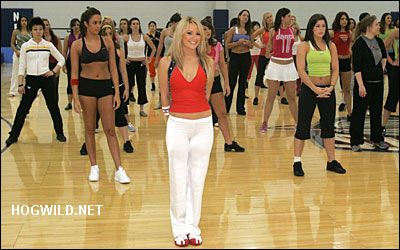 Okay, she's in. Can she dance? Um, I don't care if when the music plays she goes into a seizure... she's in. For all I care, while the other girls dance, she can jump rope. F*ck it, she can just stand there chewing gum.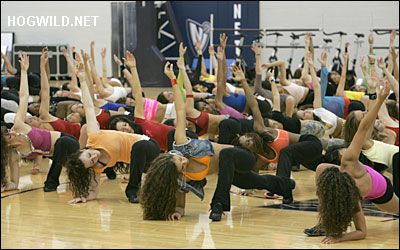 I hope nobody had beans for lunch!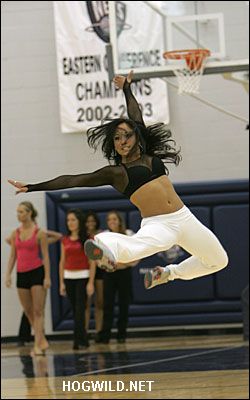 Holy crap! Is she auditioning to be a dancer or to be in The Matrix? I think the judges have to pick you if you have the ability to jump, stay suspended in the air, and shoot a fireball.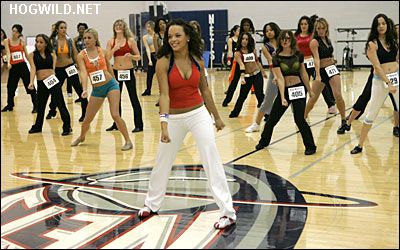 She's in! Damn she's fine! (Remember the rule? For some reason, attractive black girls can only be referred to as slammin' or fine.) You gotta pick her! She's got 2 regulation size basketballs in her shirt!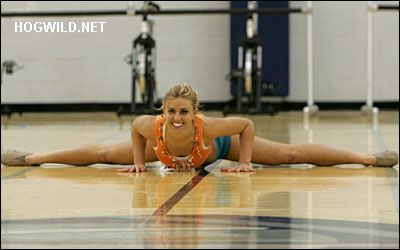 She's in! The Nets players will be pleased. Uh, I mean, the fans watching her dance will be pleased. Jesus, her teeth are white! I know pieces of chalk that would be jealous of her teeth.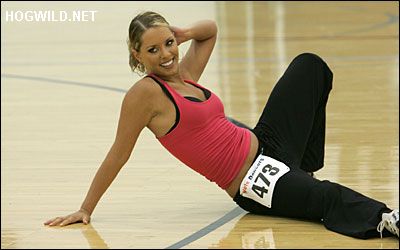 What is this? Lamaze class? Get your pregnant ass out of here! How dare you not have 6-pack abs! You're applying for a job as dancer, not an assistant manager at Dunkin Donuts! OUT!!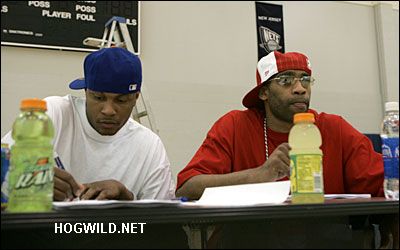 The judges consider factors such as a girl's drive, determination, and desire.
NOTE: Those are all synonyms for f*ckability.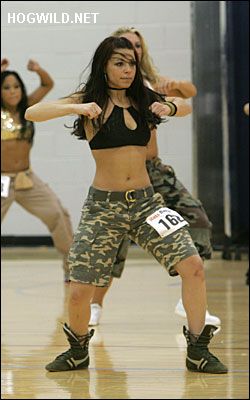 High top sneakers? Dirty knees? Manly camo shorts? When all was said and done, she didn't make the dance team, but they gave her a contract to play in the WNBA!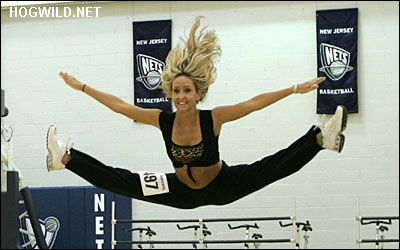 I know I'm a sick bastard, because when I saw this picture the 1st thing I thought was... What if she lands on a pole?
They'd have to get 2 guys to spin her around until she unscrewed herself. Literally.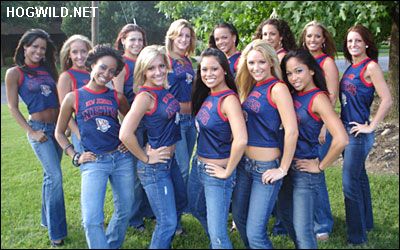 This group photo of basketball dancers gives a new meaning to the phrase NBA "hardwood."

Since the Nets are moving to Brooklyn, I think the dancers should reflect the people of Brooklyn!
Fuhgedaboudit! Regular Brooklyn Joe Dancer: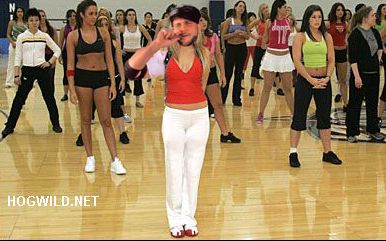 NOTE: You get 100,000 Hog Points if you can tell me whose face that is. (HINT: He's someone semi-famous from a semi-sport.) You can write it in the Comments section at the end of the article.
Oy! Ultra Orthodox Brooklyn Jew Dancer: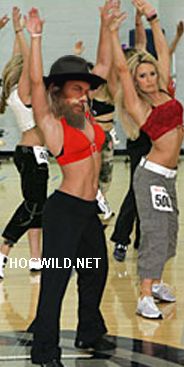 Paisan! What about Italiano Brooklyn Pizza maker dancer?!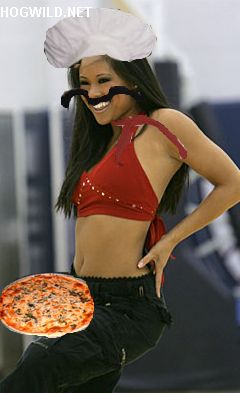 Wow. I'd like a slice of that pie!