Professional Dating Advice
Funny Pictures
Rants/Jokes
Videos
News
Advice
Cartoons
Chats
Games
Comedy Shows
Contact/Email Me
Free Newsletter
Links
Dating Advice Videos
Dating Coach
New York City Dentist
New York City Dentist. Cavities? Fuhgedabout it!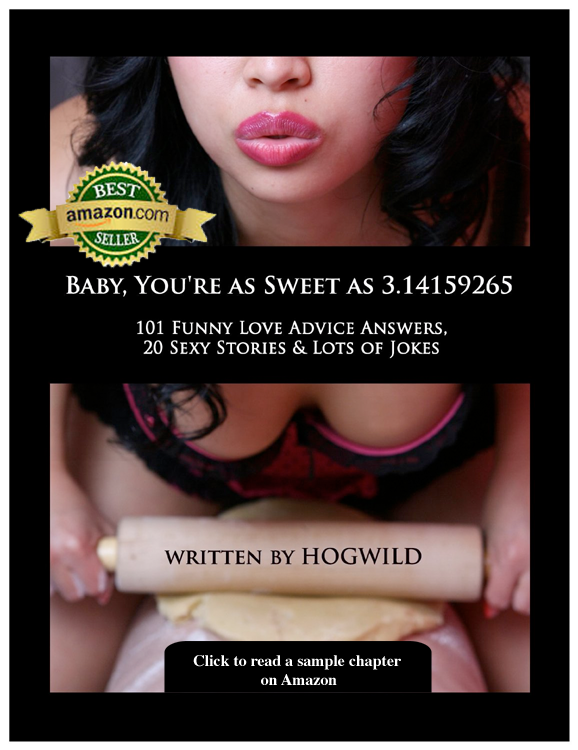 I went to the Dentist for the 1st time in 2 years. On February 14th. As my Valentine's Day gift to my girlfriend.

Because there is nothing worse than stinky boyfriend breath.

I was gonna get her jewelry. But when I blew on the gold, it melted.

I can hear my dad bragging, "2 years?! I haven't gone to the dentist in 20 years!"

That's why my dad's teeth are like the autumn leaves. First they turned yellow, then brown... then they fell out.

Okay, the real reason I finally went to the dentist:

Sex.

My breath was so niZasty that it was costing me the fun-dip.

I had no idea it was that bad.

Only 2 people are honest with you in this world: children and your girlfriend when she says, "I can't have sex with you. Your breath is too stinky."

I used to rely on children. Because I was a school teacher. Those kids will tell you what's on their mind. They don't like your tie? They will tell you it's ugly. They don't like your shoes? I had a 4th grader suggest a store here I could purchase classier footwear.

Little brat. That's why I stole her lunch.

Yeah, that's right Megan. It didn't get "misplaced." I ate it. And it was gooooooooooooood. Tell your mom thank you for the Lunchables Fun Snacks. The peanut butter and jelly sandwich was okay. But tell her I like creamy Skippy, not crunchy. Get it right, bitch!

Anyway.

I've always had dental problems.

But I've been vigilant. I brush with a fancy motorized toothbrush. Twice. Yes, TWICE a week.

No, I'm serious. I brush all the time with this battery powered toothbrush that has spinning rims like the rappers. It's so much better than a regular old-fashioned toothbrush. It's fancy. Bristles spin. A tiny 1/2 inch tall Mexican guy wipes down each tooth with a rag.

And now I'm like a pimp. Because I'm flossin'. I never did that before! Stooooooooooopid.

I gargle with a super powerful mouthwash. It's so powerful, if you poured it on a baby, the baby would disintegrate. I gargle for a 2 full minutes! I know it's time to spit when my eyes start watering.

NOTE: Don't pour mouthwash on babies.

Despite all my efforts, I had a reeeeeeee-DICK-alus amount of plaque build-up. The Plaque was building a ghetto housing project in my mouth. Mama hanging out the window screaming at her kids. Dangerous gangs like The Gingivitis. The Bloods running out of my gums. One tooth was burnt out and blackened. My broken incisor was a crack house. When I yawned, you could hear the police sirens and rap music.

My New York City Dentist (Dr. Goldtooth) was very good. I have no insurance. I went there because she was running a special. $75 for a cleaning and x-rays.

She was very polite and did a good job cleaning my teeth. And she was polite enough not to pass out from my breath. And, unlike my last dentist, she didn't call in the assistants and interns shouting, "Look at this amazing case study in poor dental hygiene!"

And unlike my last New York City dentist, she didn't have a corny sense of humor, calling me Mr. Itosis. Mr. Hal Itosis.

My last New York City Dentist:

DENTIST: Open wide.
I open wide.
DENTIST (knees buckling): Not so wide! (Reaches for World War II gas mask)

Ha ha ha... SHUT UP!!!

My new Dentist recommended that I come back for a "deep cleaning." That's "New York City dentist" speak, meaning a "deep cleaning" of my pockets. $800 for anesthesia to scrape my bank account.

$800! That's a lot to pay for oral work. I've never paid $800 for oral and I never will! Not so long as there as Chinese massage parlors.

NOTE TO MY GIRLFRIEND: Just kidding.

Man, I didn't realize how bad my teeth were because I had no cavities. And I brush twice a day and floss and gargle mouthwash. But I guess nothing is as powerful as that special dental scraping tool.

I tried to do it the HogWild bootleg way. I bought a manual scraper for $1.99. It came with a plastic dental mirror on a stick, too. Pretty cool. And with the metal hook, I pulled out some crap like some popcorn kernels and bits of chicken beaks. But it was too bootleg.

In conclusion:

Go to the Dentist. If you don't it will cost you sex. This was me with stinky breath. (This is the actual 100% truth.)

me: Let's do it.
my girl: Um, well, yeah, I'm sorry but your breath is too stinky.
me: Dammit!
I brush my teeth, floss, and gargle mouthwash for 3 minutes.
me: How about now?
my girl: Baby, you need to go the dentist. Something is wrong. It still smells.
me: Dammit!!!!
I scramble and put 5 quarter-sized lifesaver breath mints into my mouth. I suck vigorously, hoping this will encourage my girl to do the same.
my girl: Now it smells like breath mints over doody.
me: Dammit!!! Okay, listen. I'm sorry. I'm going to the dentist immediately. But as for right now... how about we do it doggy style, so my mouth is away from you.
my girl: Um, I don't want to. I'm kinda not in the mood anymore.
me: DAMMIT!!!!

Don't let this happen to you! Go the damn Dentist!!
NOTE TO EVERYONE: I had sex last night. Thank God for Chinese Massage Parlors. Kidding! My breath is better and now the only cavity that needs filling is my girl's.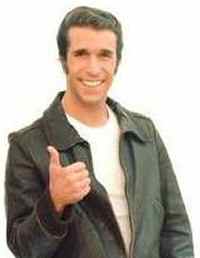 AWWWWW! That's AWWWWful! HA HA HA!!
More Funny HogWild Rants and Jokes

Now go watch my Expert Dating Advice videos! Woo-hoo!