JUSTIN:
Tank Carter, the brother of Pittsburgh Steelers safety Tyrone Carter had his sentence for driving with a revoked license increased from six months to 5 years because he failed to report to a Broward County jail on time.
HOG: 5 years!!! Whoa. Dude, 5 years of his life will be gone because he drove around with bad paperwork!
Our country is screwed up. Our society is so anal about paperwork!
Something similar and just as tragic happened to me in 8th grade. See, I didn't have my textbook return form filled out properly. So they wanted to charge me like $85 for some crappy book on American History. But I had the book in my possession to give to them!
And then they blamed me for drawing penises in the book! I told them, "Those penises were in the book when I got it!" So the fat administrator was like, "You were supposed to note that on the Textbook Return Form."
What? You wanted me to write: "There is a non-authorized illustration on page 112 of a scrotum"?
JUSTIN:
Sorry to hear about your scrotum scandal... Broward County
is the same county where they arrested 2 Live Crew for cussing on stage, so you know they're not messing around when it comes to a revoked license!
HOG:
Isn't this also one of the counties that couldn't figure out how to count votes in the 2000 Presidential election? They've got their Censorship Task Force and Paperwork Police – I guess they don't need to be bothered with learning how to administer the democratic process upon which our freedoms are based.
JUSTIN: Tank Carter was scheduled to report to prison on Jan. 6, but decided against it when his brother told him the Steelers had a good chance of going to the Super Bowl. On Tuesday, Broward Circuit Judge Stanton S. Kaplan increased the sentence.
Wait a minute his brother said they had a "good chance?" If that was me I'd be like, "SO WHAT! If I don't go to jail, THERE'S a good chance that they could be keeping my ass in jail for another 5 years Mr. Pro Bowl!"
Not to mention this is before the Steelers had played the 14-2 Colts in Indianapolis! I know they won but imagine if Buster Douglas had called his brother before he fought Mike Tyson and told him that there was a good chance he was going to knock the champ out. His brother would've been like, "Well good luck with that Bro cuz my ass will be in jail!"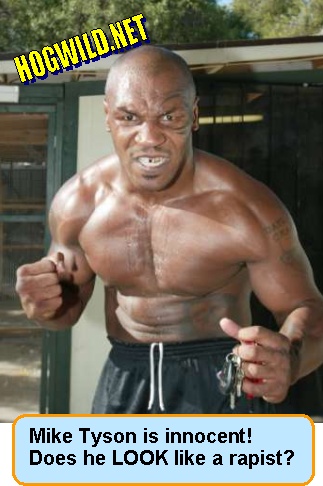 HOG: So, this dude Tank skipped going to jail to see the Super Bowl? Well, now I can sympathize. Because going to the Super Bowl is a once in a lifetime experience. Some people wait YEARS to get tickets. So Tank just is doing his years of waiting AFTER getting the tickets.
JUSTIN: But here's my favorite part,
"Even knowing what I know now, I would do it again," Carter said. "It was the greatest game in my life."
HOG: Yeah, see, that's a true football fan right there. All you pansies out there who say, "I can't go because it's too cold out" or "my pregnant wife is in a coma." Waaa! She'll STILL be in coma when you get back from the stadium! Probably.
JUSTIN: I guess when you got a chance to see the Super Bowl and all you have to do is increase the chances of getting @ss raped by 4 ½ years you just have to take that chance! I mean how stupid is Tank and his tender anus going to feel if the Steelers go back to the Super Bowl next year! That's going to be one awkward visiting day, trust me!
HOG: His name is TANK. It sounds like his mother has been preparing him for prison since birth.
JUSTIN: But Carter did get to watch the Steelers beat the Seattle Seahawks from the 50-yard line in Detroit and ever got to party with rapper Snoop Dogg after the game. Which surely made it all worth it! I mean what's 4 ½ years of your life compared to getting to drink Hennessey with Snoop Dogg!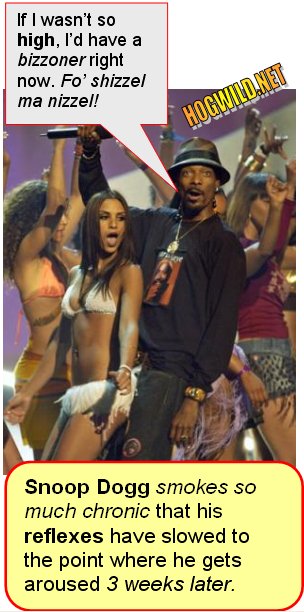 "I would have done the same thing," Tyrone Carter said of his brother's decision. Winning the Super Bowl meant, "we finally made it together."
HOG: "We finally made it together." And by "together" he meant, "You go to jail while I stay here. In my mansion."
JUSTIN: Unfortunately only one of you will be free to celebrate that victory for the next 3 to 4 years!
HOG:

Yes, Tank's "End Zone" Celebrations will be a lot different now. He'll be feeling a lot of pressure in the "pocket." The coin toss will determine if he has to give his cellmate head or tail. By the end of his prison sentence he'll be making passes at Wide Receivers…