New York City is the 1st city to ban
trans fats!
Woohoo!
Finally,
no more overweight h0m0sexuals!

St
ooooooooooo
pid.
So
New York City
has banned unhealthy trans fats from restaurant kitchens and cigarette smoking from public places. Maybe this means they will finally ban
other unhealthy things
like the NYPD's shooting
50
bullets at unarmed people.
What other unhealthy things are next to be banned in NYC?
- Starbucks bathrooms
- Rat poison impurities found in NYCís cocaine
- Rum and Coke. The sugary Coca-Cola is rotting teeth!
- Chinatown
- Your attitude, mister!
- Donald Trumpís hair products
- Paris Hiltonís v@gina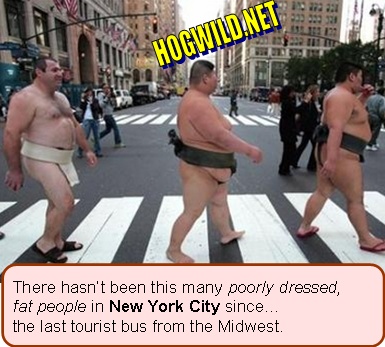 Los Angeles responds!
What unhealthy things are to be banned in LA?
- Tap water
- O.J. Simpson
- Ruthless gangs who will do anything for money like the William Morris Talent Agency
- Vehicles polluting the air with nauseating Mexican music
- Earthquakes
- Paris Hiltonís v@gina