The Ultimate HogWild Oscar Awards Party is a high-class, sophisticated event. Please make your way out of your chauffeured limousine (or taxi or bus (I don't care, as long as you're not the one driving. Yes, it's okay if your mom drops you off.))

Now step onto the Red Carpet. (Actually, it's a red Slip N Slide. You know I'm mad bootleg.)
Hey! Be careful! Watch your step! We wouldn't want anyone to fall while all the press is here watching!
(Okay, "the press" is actually 3 of my friends snapping pictures with their camera-phones for their MySpace blogs. But it's still media coverage!)

To get into my party, you must present your ticket.

Your ticket stub is handed back to you by our ticket boy, Ralph Macchio.

(Don't have a ticket? You can try the ticket window. If my party is all sold out, there's another party starting at 8:15 in Apartment 2B starring My Crazy Neighbor with all the Birds who Sh!t Everywhere.)

Yes, I know the floor is sticky. This is a night to celebrate movies, so I made my place like the Movie Theater!

DID YOU CARE?

Europeans say they are going to "The Cinema." Sounds fancy. I wonder, do they still call it The Cinema... when they are seeing Deuce Bigalow 2?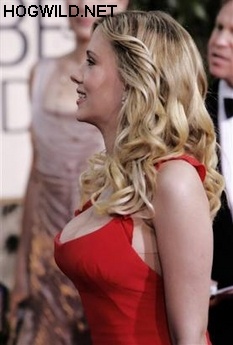 We've got appetizers! Scarlett Johansson is holding a tray with popcorn. Each individual popcorn has a toothpick in it. Because we're classy, goddammit!

Grab yourself a 64 ounce tub of soda. No worries. Just for this party,
I've installed cup-holders into the couch.

"Okay everyone, if you have litter... please dispose of it in one of our
clearly marked trash receptacles."

"And now is a good time to turn off your cell phone."

"The Feature Presentation is about to begin... but first... movie
trivia!!!"

Make that, STRIP Movie Trivia. No dudes can play. It's the NYU girls
versus the Columbia University girls. And a 3rd team from Beijing
University who has never seen an American movie before. (Hey, we need to make sure there's gonna be some action here.)

While the Oscars Awards are on, 1 lucky guy gets to hold the replica of the Oscar Statue between his legs while the college girls take turns polishing it... with their mouths.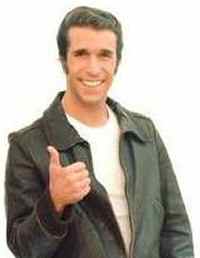 We've got John Williams movie music blasting from speakers.

Whenever you hear cool classical music in a movie, John Williams created it.
Examples: Munich, Memoirs of a Geisha, Saving Private Ryan, Schindler's List, War of the Worlds, Harry Potter, Star Wars, Jurassic Park, Indiana Jones, Superman, Jaws, and even Gilligan's Island!!
The man is a modern day Beethoven! (If Beethoven had composed his scores in 15 minutes or less for a minimum of $1.5 million dollars plus 15% of gross soundtrack sales.)
You know what? F*ck the John Williams music. John Williams will be giving pony rides! ...to the hot NYU girls in black rimmed glasses and pony tails.

Dammit! Turns out the Beijing girls knew all the Movie Trivia answers! In fact, they already know who will win each Oscar Award. They got the whole show on bootleg DVD already!

To further recreate the authentic movie going experience, I've brought in Mookie and LaTasha from The Bronx to talk loudly on their cell phones while we watch the Oscar Awards.
Oh, and if Hustle & Flow wins any awards, I've asked them to please buck shots at the screen.
Now everyone has submitted their ballots for who they think will win each award. At the end of the night, the person who guessed the most categories correctly will win a bootleg Oscar Award, molded completely out of melted Mike & Ike's.

Don't like my version? Fine! Host your own Oscar Party... with a theme!



Oscar Awards Party: Brokeback Mountain Theme

* Everyone dresses in leather, boots, and spurs and rainbow-colored gay pride bandanas.

* Slurp spiked punch from cowboy hats.

* The women at the party must all wear beards.

* The men at the party play a drunk version of pin-the-tail on the donkey. Except it's not a tail they're trying to pin on its ass.

* Just before Best Actor is announced, 2 guys will re-enact the famous scene from Lady and Tramp, except replacing the spaghetti with a cherry Twizzler. And then replacing the cherry Twizzler with a penis.

In addition, all guys must drop their pants and check each other out to see who has had the Director's Cut.



Oscar Awards Party: Harry Potter Theme

Consider it magic, if any girls show up to your party at all.



Oscar Awards Party: Memoirs of a Geisha Theme

This is easy! Just hire a bunch of Asian hookers and pay them to wear that white pancake make-up while they perform their "monologue" on you.
I mean, what better way to celebrate the Movies, then with "I'm Coming Attractions"!!