How to Carve a Paris Hilton Jack-o-Lantern:
Step 1: Paste a photo of Paris Hilton on a pumpkin.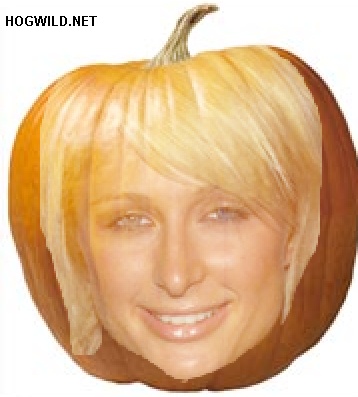 Step 2: Trace her face with a marker on the pumpkin.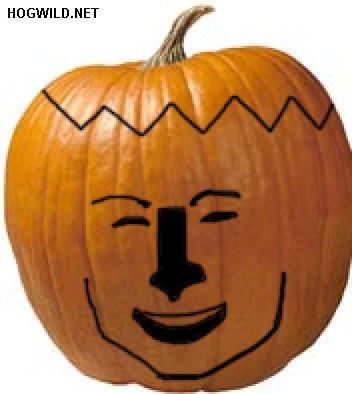 Step 3: Carefully, cut off the top of the pumpkin and scoop everything out of Paris Hilton's head until it is completely empty.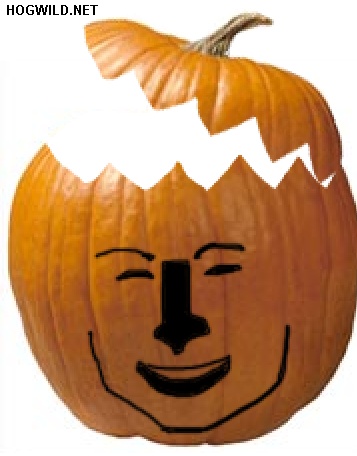 Step 4: Put a pen!s candle inside her face. Don't worry. She likes it! Be sure to capture this process on video.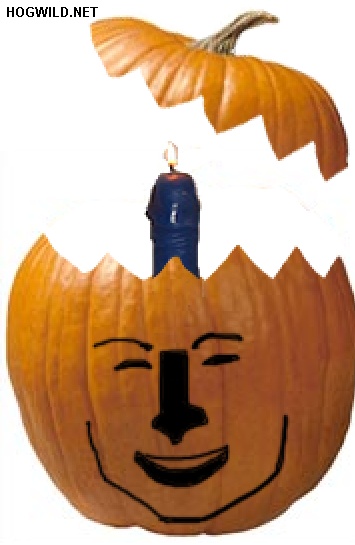 Step 5: Now finally, stick your Paris Hilton Jack-o-Lantern head on a skinny broomstick body. Voila!

When children trick or treat at your door, tell them to bring their daddies over because Paris Hilton turns tricks for treats.