Paris Hilton's Resolutions for the New Year
Paris Hilton Jokes and Funny Pictures
At HOGWILD.NET we've got the exclusive scoop! We hacked Paris Hilton's diary and found this:
"Last year I was in the tabloid headlines only 362 days... THIS year I resolve to make it the complete 365 days!"

New ideas to keep me in the news in the coming year:


Jan 10th: Join Scientology!

Feb 5th: Sing at the Super Bowl Half-time show and "accidentally" deep throat the goal post.

Mar 7th: Join the Army. Be sure to show off new edgy buzz-cut-look with camouflage fatigues, holding a Louie Vuitton machine gun. That's hot!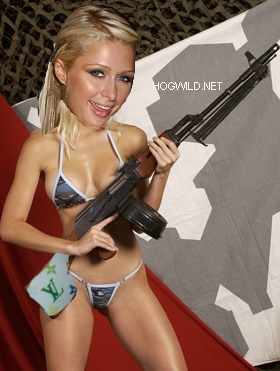 Apr 4th: Leave Scientology to join Kabbalah.

May 14th: Another sex tape will "somehow" hit the internet featuring me with Howard Stern Wack Pack members Beetlejuice and High Pitch Erik. The action will be directed by Gary Coleman.

Jun 14th: Marry a space alien and/or Michael Jackson.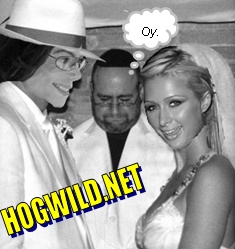 Jul 20th: Go to a community center in South Central L.A. and distribute designer handbags.

Aug 1st: Change my name to a symbol. Maybe this one:



Sept 17th: Become lead singer of a heavy metal band. Go crazy on stage and bite the head off my small dog.


Oct 11th: Divorce space alien/Michael Jackson

Oct 12th: Steal Prince Charles from that ugly broad.

Nov 30th: Star in a commercial for another fast food burger joint. But this time my sexy outfit will "Super size" Ronald McDonald. Can't wait to taste his McBoner... with cheese!

Dec 4th: Die.

Dec 5th: Release Rap CD.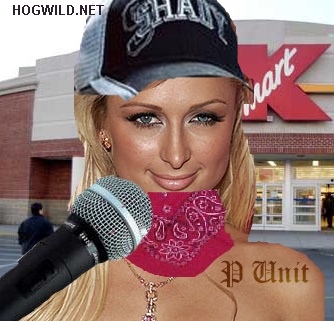 Watch my helpful and hilarious Expert Dating Advice videos!