* One of the best candies of all-time is pulling off a stunt to promote a new movie.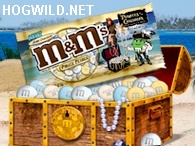 To promote the new Pirates of the Caribbean: Dead Man's Chest, they are selling a special white chocolate version of M&M's with little pirate symbols on the candies. They are calling the M&M's "white pearls."

Am I perverted, or is calling a candy "white pearls" that "Melt in your Mouth and Not in Your Hand" really freakin' sick?

I think I'm going to string these new M&M's together and give it to my girlfriend as a "Pearl Necklace."
What a great promotional movie tie-in! Other candies should do the same thing!

* Special all pink and lavender Skittles to promote the DVD release of Brokeback Mountain. Brokeback Skittles: Taste the Gay Pride Rainbow.

* Runts could be used to promote ANY Tom Cruise movie.

* Almond Joy with pictures of cowboy hats on them to promote the DVD release of Brokeback Mountain. Almond Joy would be perfect because it's for guys who like their nuts in fudge.

* Certain actresses are just meant to go with certain candies: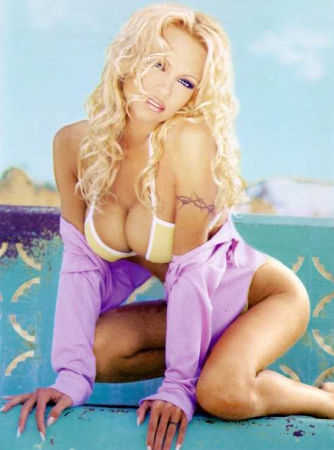 * Any new Jessica Simpson movie should be supported by Twits. I mean Twix.

* Okay, those other Brokeback Mountain candies are okay, but forget them. They should use Jolly Rancher Because they are very Jolly Ranchers! Very jolly! Very happy! You might even call them... gay.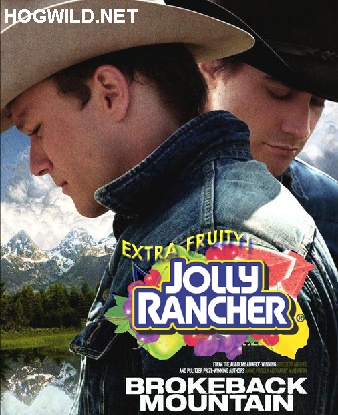 As a kid I wouldn't appreciate the M&M's I had until the last few. I'd open the pack and pour almost all the sweet little chocolate pellets in my mouth. CHOMP! CHOMP! Life was great! Then... NO! NO!! Only 3 left!

I'd better enjoy these. So I'd suck on each one until all the color wore off. Then I'd carefully crack open the outer shell and let the chocolate melt in my mouth.

I think this is a metaphor for life. See, the good times are like M&Ms. Sweet. Delicious. But there are a limited number of these moments in the little bag of M&M's we call "life." And it's only towards the end that we really appreciate them -- savor them. Suckle them. Like little boobies in our mouths. I love boobies. What the hell was I talking about?

Oh yeah, boobies.

I think they should make boobies out of M&M's. Look, if girls are gonna run around with foobies (Fake Boobies) then why not make them out of something yummy?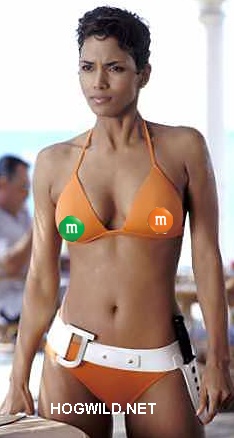 NOT SHOWN: Halle Berry's Pink Taffy.
Back in junior high, man, I loved candy! I was always jealous of the kids with the metal-mouths. Because they could go back later for leftovers that got stuck in their braces!
M&Ms are awesome. And like so many great ideas, M&M's came from the military. It's true!

Soldiers were coating little bits of chocolate in hard sugar so they wouldn't melt as they carried them. Then the M&M's "inventor" Forrest Mars ganked that idea and created* M&M's.
* Created = got rich off someone else's idea.
Other awesome things that were originally made by the military:



* The U.S. Interstate Highway System

One main reason it was built in the 1950's was to transport people out of cities in case of a Nuclear Attack. But if we were attacked NOW, more people would die from road rage caused by the massive traffic jam than from the actual bomb.

* The Internet

The internet was created by the U.S. military to be an instantaneous and hard-to-destroy communication system.
Today its main use is to communicate sports scores and celebrity gossip. But in the case of a real national emergency, the internet would be 1st and best tool to send soldiers important data like BigBlacksMeetBigRacks.mpg.
and then there is possibly the military's greatest and most complicated engineering marvel ever...

* Women

Women were developed by the military in the early 1400's to give men something to fight over while between wars.