So these kids and teenagers are protesting in Utah to change the law. To allow polygamy!
For those of you don't know what polygamy is: it's when you have more than 1 wife or husband. I mean, if you're a man you have multiple wives or if you're a woman you have more than 1 husband.
Wow, that would be REALLY weird if you were like, a bisexual man and had like 3 wives and 4 husbands. And then 2 of those husbands were transsexuals.
STUPID QUESTION THAT REALLY ISN'T REALLY STUPID BECAUSE OF THE WORLD WE LIVE IN: Has there ever been a transsexual operation on a pet?
Being a kid in a polygamist family has gotta be tough. On Mother's Day these kids are signing more cards than a baseball player.
And you got 23 different moms nagging you all the time.
You gotta hand it to these kids. Growing up I had a hard time following the rules and I only had 2 parents. Imagine following the rules of 9 parents! It's like instead of 2 judges you got the Supreme Court:
The Supreme Court will now hear the case of Becky Taylor vs. Bobby Taylor over whether or not Bobby "touched Becky's stuff."
But the nice thing for the moms is that they each only have to cook about 1 dinner per month. It's like a Sorority House or something. They split the chores.
I wonder how the husband works the sex thing. He goes down the line... then he tallies his wives' excuses:
WIFE 1 - headache
WIFE 2 - tired
WIFE 3 - headache
WIFE 4 - headache
WIFE 5 - headache
WIFE 6 - menstruating
WIFE 7 - not in the mood
WIFE 8 - just did it last night
WIFE 9 - nine months pregnant
WIFE 10 - headache
WIFE 11 - headache
WIFE 12 - headache...
These protesters are fighting for their right to party polygamist-style.
The point here is, why is polygamy illegal?
No one is forcing women to marry these guys. They choose to be wife #16 or whatever. But what about the kids?
I think in today's society, when you can be raised by 2 parental lesbians or a by a woman, a gay man and his partner or you can be raised by your 42 year old mom, her 45 year old ex-husband and her new 28 year old husband (Cough! Ashton Kutcher. Cough!) Why not legalize multiple-marriage partners?
As long as the house is filled with love... I don't see the problem. (Well, as long as it doesn't SMELL like love.) Plus it gives lots of variety... not just for the husband, but for the newborn babies! They get to switch off with 23 different flavors of breast-milk!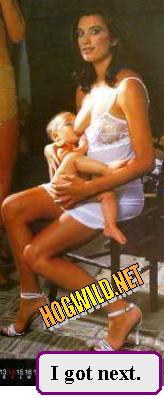 It's great for teenagers, too. When the teenager asks dad for permission to stay out late and dad says, "I don't know. Ask your mothers" the teenager gets 23 different chances for a "Yes!"
Did you know that polygamy is a felony in Utah? There are men locked up doing serious prison sentences for the crime of having multiple wives.
Imagine the conversations in prison!
BIG UGLY PRISONER: What are you in for?
POLYGAMIST: Having too many wives.
BIG UGLY PRISONER: That's funny... because I was about to make YOU one of MY wives.
POLYGAMIST: <Gulp!>
I would NEVER want multiple wives. It's just wrong. Wrong to have to take 32 wives on vacation. That's expensive! But at least you'd get the group discount.
Now if you have, say, 7 wives... how do you have time to date to find wife number 8? Go online? What does your profile say? "Married and looking for more... You must play well with others."
Polygamy must make the women feel special. "Baby, you're the only girl I think about... on Tuesdays between 3 and 4 pm."
Will they all be buried together? The husband is buried next to his wives who are buried on underground bunk beds.
This has gotta suck for single guys.
Frustrated single guy: Man! All the good women are already taken... by Joe Smith! That bastard has married every hot girl in town!
Why is there not the same demand by women for multiple husbands?
I think it's because women don't desire men as much as men desire women. Sure, women are attracted to lots of different guys-- but to make more than one guy her husband?
I think in general, women don't really like being around guys that much. Men are messy, noisy, unwilling to engage in long conversations, and are overly hornytastic. Sometimes I think women wouldn't hang around men at all if we didn't the pen!s.
That's why us men obsess about our equipment. We test it out all the time, ya know, just to make sure it's still working. If it isn't working, we go out and pop pills to MAKE it work. We're adjusting it all the time. Talking about it.
We obsess about our love sticks because we know this is the only reason women want us around. Well, that and to squish bugs. But honestly, squishing bugs is not nearly as gratifying as squishing a woman's boobies.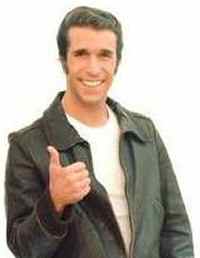 NOTE: Women don't really like when you say you want to "squish" her boobies.