I was once with a girl who was very special to me. But she had serious medical problem that I couldn't do anything about. It made me feel so helpless and sad. So I wrote a poem about it. Thank you for reading it.
My lovely lady with lips so luscious
My beautiful bim with the big ole tuchus
She is so kind and caring, she even cooks
She's so smart because reads books
But the problem is she's so often distended
Because her bowels won't allow themselves to be winded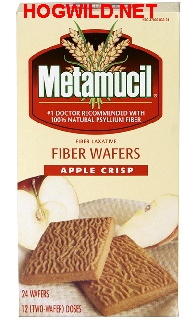 She's tried pills, tried fiber, tried singing while sitting
But nothing o nothing could make her start sh—uttling
The bad stuff out from her insides
My girl can not poop
Can not poop on a stoop
Can not poop not a goop
Can not poop thru a hoop
Can not poop into a loop
Can not poop a tiny turd army troop

She can not fire the turd-torpedo
If she poops it would sure be neat-o
Because when my woman can not drop dung
She sure is not any fun
When she is backed-up I call her stuck
And when's she's stuck she will not laugh yuck yuck
When's she stuck she will not drive a truck
When she's stuck she will not eat a duck
When she's stuck, my covers she will not tuck
When she's stuck, my nose-hairs she will not pluck
And when she's stuck, my fine female friend will not fuh--reaking cook

So please woman listen to my advice
Make the gas-face and stop eating rice
I heard this once, so don't say it's dumb
But if you wipe it, they will come
And when you poopy I will throw you a party
With balloons, streamers, and a contest to see how loud you can farty


I thank God that I can poop:
I can poop on command
I can poop while being fanned
I can poop while out a little marching band
I can poop while I sit OR stand
I can poop while reading Ayn Rand
I can poop – ain't it grand?

If YOU can poop, don't take it for granted
Count your blessings when you're eyes go slanted
I say a little a prayer
When my ankles hold my underwear:
Baruch ata adonoy
<fart> <fart> oy!


P-o-o-p
Is so great to me
So take these words from the H-O-G:
Make it mushy from your tushee
Make it hard if that's your card
Make it grimy from your heiny
London Fog Lincoln Logs
Use your booty to make doody
Bless the man or woman who makes manure
And hope to never ever have a backed-up sewer.



Watch my helpful and hilarious Expert Dating Advice videos!

If you are looking to save on motorcycle jackets for men, then join us today to buy it. We have fabulous abercrombie & fitch sale along with pretty-good collection of girls ski jackets and biker jacket designed by our top designers with great ideas at 100% best quality. Great exam guide Network+ study courses also get here for achieving victory in exams.