The Catholic Church is now secretly voting on who will be the new Pope. Secrets suck! The Catholic Church likes money, so why not make a whole bunch of it by making the process into a new Reality TV Show?!! I think it would look something like this:

VOTING A NEW VIRGIN INTO THE VATICAN: Who will be Earth's Next Pope? A New Reality Show on FOX.

It would be set in the Australian Outback. Priests are dunking koala bears into the river and baptizing kangaroos. There would be 2 Tribes: The Western Hemisphere Vs. The Eastern Hemisphere.
Jeff Probst would host.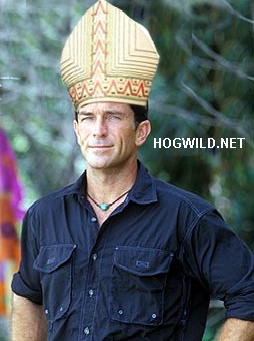 There would be Immunity Challenges. They would be races.

1. Both teams get 10 blind boys and 10 deaf girls. On your mark, get set... HEAL!!

2. Both teams get 10 mass murderers. On your mark, get set... FORGIVE!!

3. Both teams race around a track in the Pope-Mobile.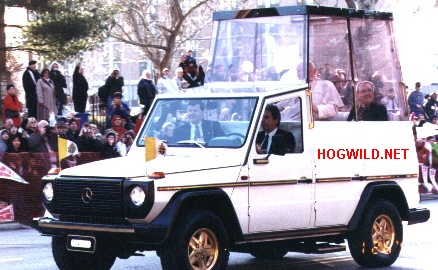 Then they would vote each other off.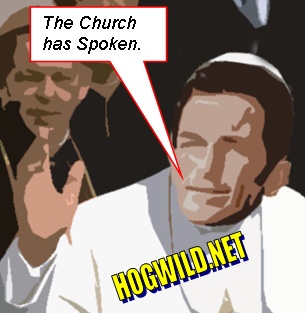 I bet the new Pope will be more progressive. While women still won't have Freedom of Choice with their bodies, or allowed to be Priests, for the 1st time they will be permitted to serve in the Vatican --- as the Pope-ettes! The
Pope's Private Dancers!
The new Pope will have to deal with the scandal that's been plaguing the Church for years. Of course, I'm talking about Steroids.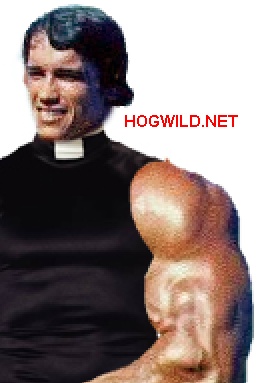 Now in the 21st Century there are lots of non-white Catholics. When will we finally see a black Pope?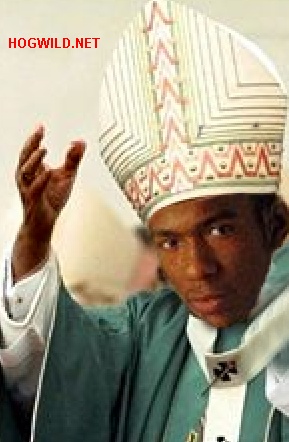 What about an Asian Pope?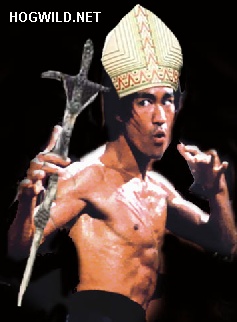 Okay, seriously. 90% of Latin America is Catholic. The next Pope should be Hispanic.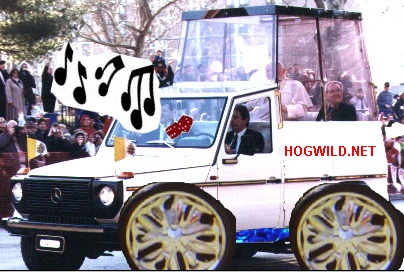 Now you know if I was Pope, the my first Commandment would be to outlaw Super Fat Girl with Small Titties. It's just not right.

Pope is a very important job. The Catholic Church does so much good for the world: feeding starving children, distributing medicine, and most all this: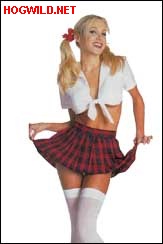 My vote for Pope? B.D. Wong. He played a great Priest on HBO's OZ.



Okay, that won't happen. But with the Pope, it doesn't matter if you're black or white. What matters most is keeping the time-honored traditions of the Church. So who better to be the next Pope then: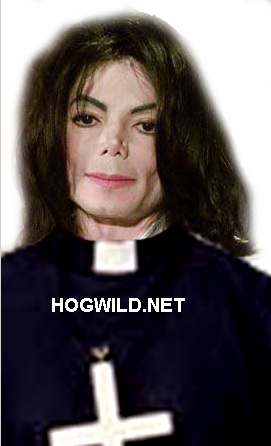 Super Bonus Question: Whose face did I use to illustrate the black Pope? You gotta be a genius to get this! Email me: hogwild@hogwild.net
Expert Dating Advice Videos by me -- HogWild -- professional dating advice: helpful and hilarious.