Prom Tips:
Tinting the Windows of Your Mom's Station Wagon Does Not Make it a Limo
Prom Jokes + High School Prom Humor
In High School, everyone is in a clique. But Prom! This is where every one gets together! All in one room you get the geeks in the Math Club, the dorks in the Debate Club and the girls in the MILF Club.
The hip-hop homeys will be wearing their fanciest black doo-rags. And the pot heads will be wearing red bow ties to match their eyes.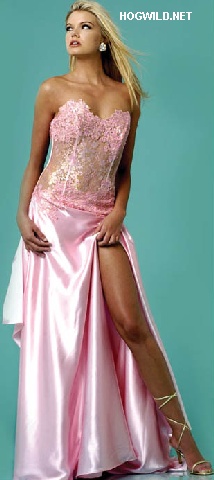 PROM DRESSES
Girls, be sure to wear something fun and flattering.
Remember, if you are failing Math, dress like a total slut and dance with Mr. Frakstein. He just might make a pass at you! I mean, pass you.
And girls, be sure to wear something loose and free flowing if you are pregnant with a baby or pregnant with Big Macs and doughnuts.
Maybe you'd like to try on a pretty pink shower curtain?
CHOOSING YOUR DATE
Be careful here. One wrong move and you'll be going home with Palmela and her brother/chaperone, Harry Knuckles.
CHOICE 1: The Hotty-boom-body Senior Cheerleader
Pros: She's hotter than corndogs in hell
Cons: She only dates the Captain of the Football Team, not the Captain of the Foosball Team, you dweeb-master.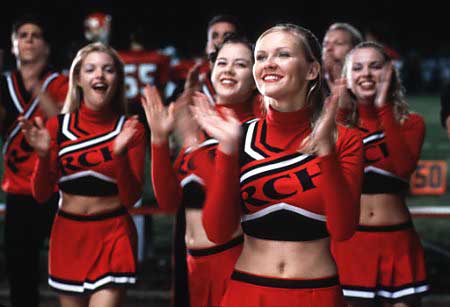 CHOICE 2: that cute brunette Junior with the wandering left eye.
Pros: With her as your date you can spike the punch because she can keep one eye on the Principal and the other eye on the Security Guard sitting across the room.
Cons: That wandering eye. You can never be sure where it's been.

CHOICE 3: Ashley, the 8th grader whose Mom let her get breast implants
Pros: Duh, she has large factory-installed snuggle-bubbles!
Cons: Do you really want to be screaming, "But she said she was 17 on her MySpace!" as the FBI drags you out of your Prom?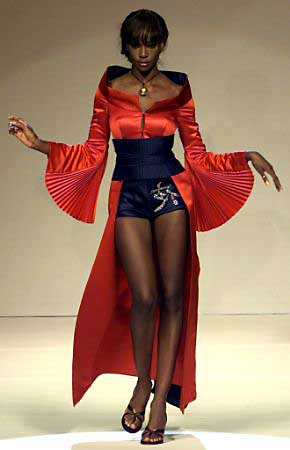 CHOICE 4: Zawaire, the high-priced black She-Male hooker
Pros: You don't have to learn how to slow-dance because she will lead.
Cons: She has a penis. A big one.

CHOICE 5: Ms. Saggynokirs, the recently divorced Art teacher.
Pros: She might hold your paintbrush.
Cons: If you get her naked, she'll look like a Picasso. Not everything is exactly where you'd expect it to be.
PICKING UP YOUR DATE

DON'T promise her Dad that you'll bring her home early because you're "a fast worker."



DON'T help your date put on her corsage if you're going to quip, "What a waste when I'm only going to de-flower you later!"

DO excitedly exclaim, "I didn't know you had a sister!" if her Mom is at the door. DON'T say it if her sister is at the door.


IF YOU GO STAG WITH A BUNCH OF BUDDIES

DON'T make loud off-color jokes about how all of you plan to have a homosexual group orgy.

DO make fun of every other guy's date. Belittling others is a terrific way to build your own self-esteem. It works for ME, you pathetic douche-bag!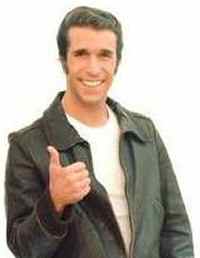 CHOOSING YOUR TRANSPORTATION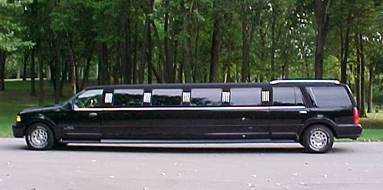 CHOICE 1: the bootleg limo
Throwing in a portable TV and piling everyone into the backseat while making them wear dark sunglasses to simulate tinted windows will not change the fact you're riding in your mom's station wagon. Plus, hiring your older brother to Chauffeur backfires when he asks, "So where to, Zit-monkey?"



CHOICE 2: (m)ass transit
When asking the girl to the prom, tell her that you will have your driver pick her up.
On the night of the Prom, tell her the driver will pick her up at the bus stop. And he needs exact change. Because, that's right, she's coming to the prom on a bus. Hey, if you told her upfront that she'd have to take the bus to the prom, she'd turn you down. But now it's too late!
Anyway, she can take pride in being the most beautiful person on the bus. (Of course the only other people riding the bus on a Friday night are drunk winos and residentially challenged women carrying diseased cats.)
CHOICE 3: your sister's bicycle
Pros: that white basket on the handlebars is a convenient place to carry your boos.
Cons: you'll arrive at the Prom with "helmet hair."

PROM FOOTWEAR THAT IS NOT APPROPRIATE:
Combat boots, Cowboy boots, Timberland boots. Unless you are a dyke. In which case: Congratulations! You did a great job as captain of the bowling team!
Anything with a swoosh, woosh, or Jordan on it.
Anything with Velcro. Unless you're retarded. In which case: Congratulations! You did a great job as quarterback of the football team!
TUXEDO ACCESSORIES

DON'T use your cummerbund to hold your cell phone. It is better used to strap in your 40 ounce bottle of Blitzed Malt Liquor.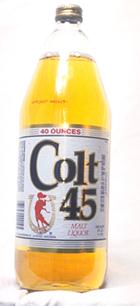 DO go with the vest if you need an extra layer to pad your scrawny bird chest.



DO wear a Top Hat if your date is ALSO a big f*cking dork.

DO get the pimp-daddy cane. It might fool your date into thinking your tartar problem is gold teeth.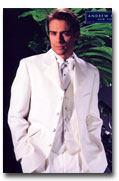 DON'T wear an all-white tuxedo. Everyone know only virgins and Kung-Fu Masters wear all white. And your Karate Chop isn't fooling anyone. But you do have a hell of a Kung-Fu grip!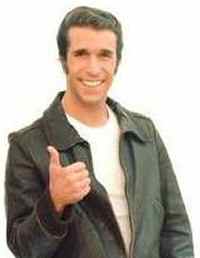 SEXUAL PROTECTION
Prom Sexual Protection for GUYS: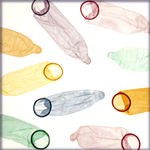 Prom Sexual Protection for GIRLS:
SEX TIPS
Make sure you wear a condom to lessen the sensitivity in order to prevent Premature Ejaculation.
Make sure you get to 1st base before you skip ahead and grind your boner into her thigh to prevent her Premature Evacuation.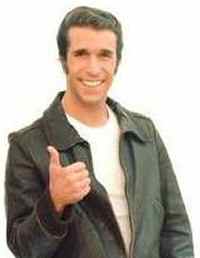 More Funny HogWild Rants and Jokes

Now go watch my Expert Dating Advice videos! Woo-hoo!






Expert Dating Advice Videos by me!