My girl and I are at this get-together* at her friend's apartment.
NOTE: A "get-together" is a party but with lower expectations.
For example: It's unacceptable to be drunk off your ass and wearing 1/2 of a watermelon as a helmet at a get-together. At a party, it's pretty much mandatory.
At a party, it's okay to escape to a dark corner with a girl for "heavy petting."
At a get-together, to escape painfully boring small-talk, the only heavy petting involves the hostess' dog.
At a get-together, everyone will admire you if you have your finger on the pulse of current events.
At a party, everyone will admire you if you have your finger taking the pulse of a hot chick... from inside her v@gina.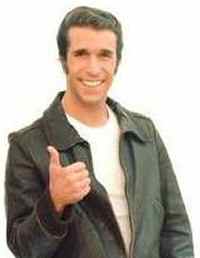 So everyone is chatting* when this one girl decides to turn the social event into a sales event.
* NOTE: Chatting is like talking except your brain is some place else. Usually, a place where there is no chatter.
So this girl interrupts the conversation between my girlfriend and her other friend. She breaks out her merchandise... homemade earrings.
Now, is it me, or is that tacky?
Well, I mean, homemade ear rings are tacky in my opinion, but I mean, isn't it tacky to start selling stuff from out of your pocketbook at a social event?
It's one thing to talk business, and another thing to put on a hardcore sales presentation.
I mean, if someone expresses sincere interest, maybe. Or you can certainly trade business cards. But I got sh!t to sell, too. You didn't see me pitching my next stand-up comedy show real hard.
ME: Hey, sorry to interrupt this pleasant get-together... BUT I GOT TICKETS!! GET YOUR RED HOT TICKETS HERE!!! STAND-UP COMEDY, FOLKS! Here, take a flyer! If you buy now, I'll give you 50% off the cover charge!
No, that's not cool. But I kept my mouth shut.
Now, seriously, I love things that are homemade. Like cupcakes. And mittens. But earrings?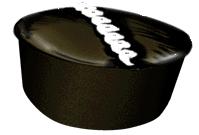 Desserts should be homemade, not jewelry.
Of course my girlfriend and her other friend are like, "These earrings are cute!!!"
Um, I KNOW my girl would NOT wear those things. I KNOW this. I'd be willing to bet my pen!s on it.
NOTE: Stop giggling. I know it's not a LARGE bet. But still.
By keeping my mouth shut, I feel like I am earning Boyfriend Points like crazy here. Besides, I'm engaged in a fascinating conversation about different types of speaker wire.
Or maybe we were chatting about weather patterns? I don't know. In my mind, I was having sex with my girlfriend, who, by the way, was entirely naked except for the hideous earrings. Which is great, because now I have a sp3rm target.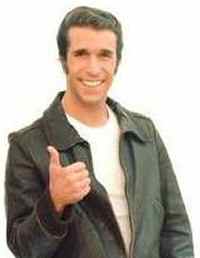 So this is when All Hell Breaks Loose.
MY GIRL: (Taking off her real earrings and inserting the homemade ear rings) So how do you think these look on me?
ME: I like how the earrings I got you look.
All the girls gasp. I look around the room for support. All the guys look away. They know even 1/10 of a second of eye-contact will result in weeks of celibacy.
WTF?!!!
My girl told me she wants me to be honest! I told the truth. I could have said what I was really thinking...
Those earrings are bootleg! That isn't an earring... it's an unfolded paperclip with a yellow jellybean though it. Do I LIKE them? YES!... if a 4 year old made them in Summer Camp!
Here, check out the matching bracelet I made you out of lanyard.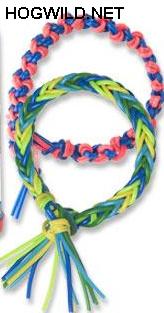 Right now you're wearing the diamond earrings I bought for you with half of my life-savings and you're trying on earrings made of tin foil and candy?
So she bought 2 pairs.
When we got home we had a discussion* on honesty.
* NOTE: Discussion = fight
My girl gave me a list of exceptions to the Honesty Always rule.
TIMES WHEN HONESTY DOES NOT APPLY:
1 - When she asks for my opinion of her hair or clothes when it is too late for her to change them
2 - When she asks for my opinion of a possibly sensitive subject in front of her friends
3 - When she asks for my opinion
After out hour long "discussion" she asks me: "What do you think of these new Rules on Honesty?"
So, keeping the rules in mind, I answered with an exaggerated smile, "I really like them!!!"
Before coming to bed, my girl is trying on the earrings again in the bathroom mirror. I hear her mumble, "I'm never going to wear these."