Us men like to hang out with the guys because there we can be a maaaan. Around women, we have to be a "person."
Sometimes on my way to my girl's place, I forget. So I think there should be road signs made for boyfriends to remind us to behave.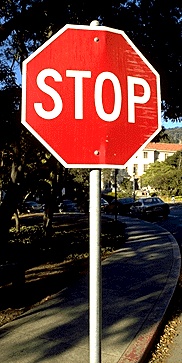 "STOP... Tuck in your shirt."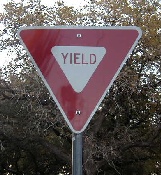 "YIELD... The conversation to
her."

"LAST EXIT...TO FART."

Even after I get to my girl's place, I need street signs -- especially in bed:


She's in the bathroom freshening up, and I'm in the bedroom getting it up.

Don't put your pinky there!

Her reminder road sign that she wants to receive as well.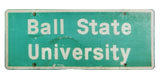 Her reminder that I need to learn about the current hairy state of my balls.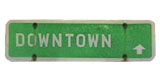 She wants me to warm up the muffler.


Her sign that says, "Spank me and yell, Who's Your Daddy?!"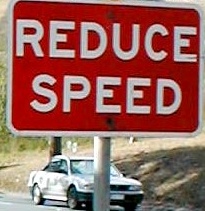 She frequently gives me this sign.

She gives me the O.K. to feel her up.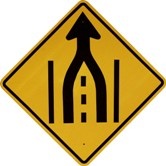 She gives me the go-ahead to merge.

Another reminder that I need to mow the "lawn."

She wants to go both ways. I have only gotten this sign while following directions on this sign

.

Oh crap! The condom broke!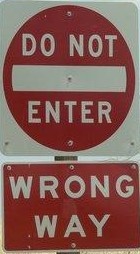 C'mon! Let's just TRY it, okay?
Expert Dating Advice Videos by me -- HogWild -- professional dating advice: helpful and hilarious.

Watch my helpful and hilarious Expert Dating Advice videos!