The American space program has always sparked my imagination. As a kid, I thought it was so cool how those Astronauts would blast into space.
Recently there have been some revelations that Astronauts have flown while intoxicated. To me, this makes Astronauts even more cool.
I think they should name a new cocktail after NASA's inebriated scientists. Tang mixed with Vodka. Call it a "Buzzed Aldrin."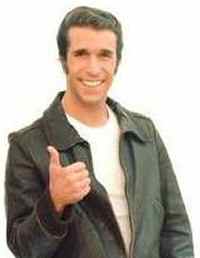 So let's count 'em down from lucky number 7 to number 1. The Most Stunning Photos of NASA Rocket Launches.
7: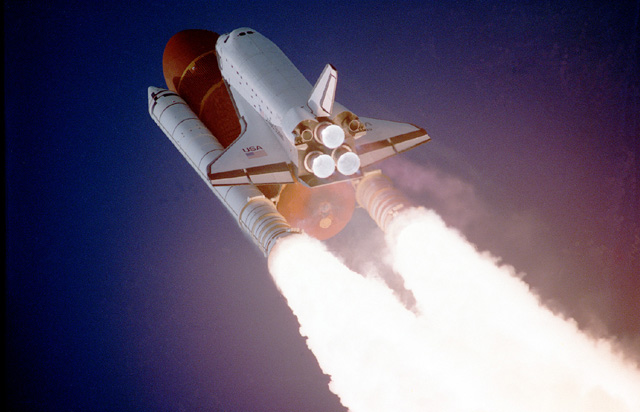 This is Space Shuttle Atlantis at the start of its STS-27 mission on the morning of December 2, 1988. Ladies, you're lookin' at 375,000 pounds of thrust, baby!
6: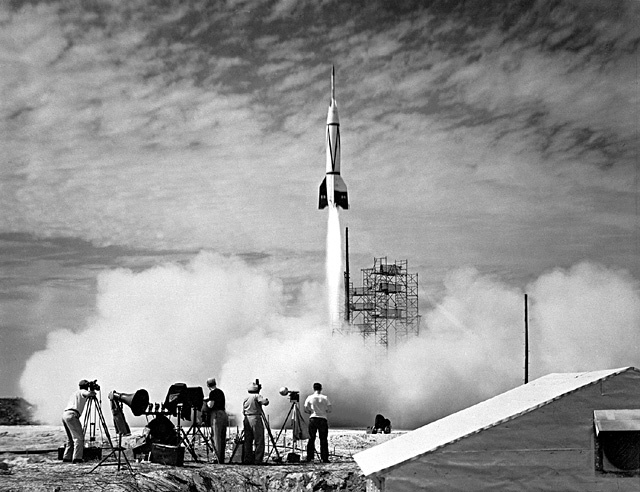 This little dandy is the Bumper V-2. On July 24, 1950 it became the first missile launched at Cape Canaveral.
5:
This is a very poetic picture. Right now I am up on my feet saluting my Red, White and Blue! "USA! USA!" If there's anything that I can be proud of as an American, it's our leadership in space travel and cosmetic surgery.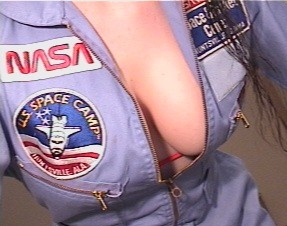 Oh, so it's a picture of Apollo 11, the first Lunar landing mission. The Apollo 11 Saturn V space vehicle lifted off with astronauts Neil Armstrong, Michael Collins and Buzz Aldrin on the morning of July 16, 1969 from the Kennedy Space Center.
On this day, we really stuck it those Commies.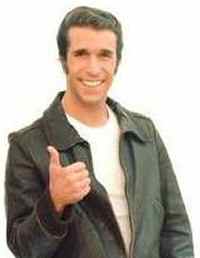 4: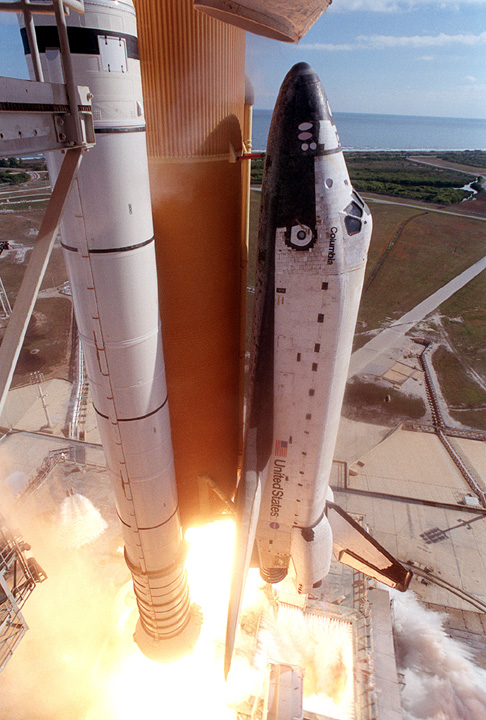 January 16th, 2003. A great perspective of Space Shuttle Columbia making a whole bunch of noise and flames as it lifts off from Launch Pad 39A. I think it would be awesome if the Ground Crew held out 500 foot sticks to toast marshmallows.
3:
August 20th, 1975. What an amazing photograph. This is Viking 1 launching with a Titan/Centaur rocket from Cape Canaveral. Viking 1 is beginning its 500 million mile journey to Mars.
The kids were yelling the entire time, "Are we there yet?!" Dad was like, "Don't make me turn this thing around!"
The trip to Mars took 11 months. It would have taken 10 months but Dad had to pull over at a rest stop so the kids could pee.
2: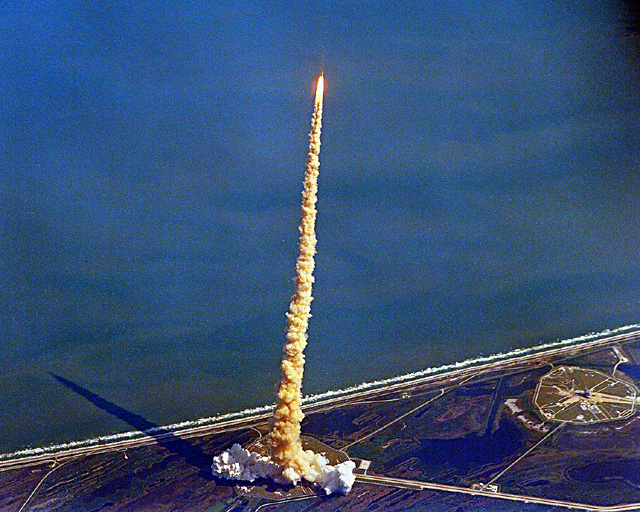 Eat my dust! Space Shuttle Columbia launches on October 22, 1992 with 5 NASA Astronauts + 1 Canadian.
NOTE: October 1992 was best month in the history of Canada. The Toronto Blue Jays won their first-ever World Series and then this... a Canadian guy was allowed to tag along on a space mission.
1: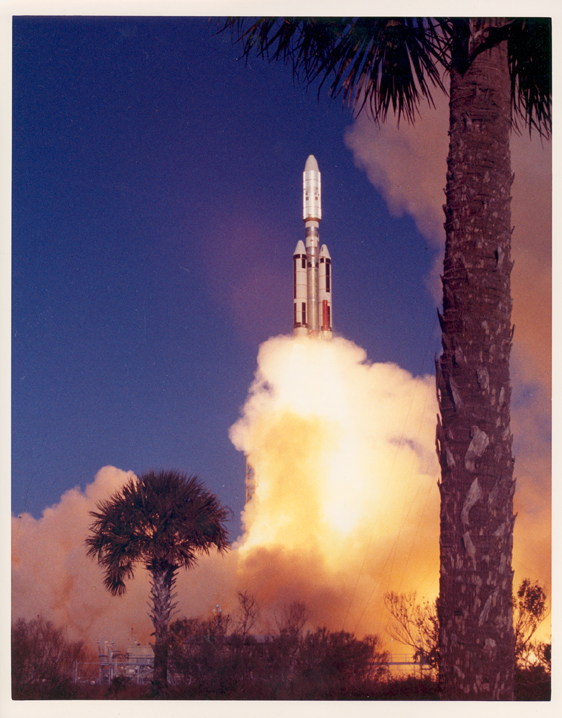 Whoa! This is the first Titan/Centaur lifting off from Cape Kennedy on February 11th, 1974. Look at that explosive orange/brown discharge! This is what happened to me after eating some bad Mexican food. Yes, I actually achieved lift-off from my toilet and was propelled into the Earth's outer orbit.