JUSTIN: You know the New York Yankees are in trouble when they're turning to a soon to be 45 year old pitcher to save their season.

HOG: Whoa whoa whoa. This is not ANY 45 year old pitcher. This is the greatest pitcher alive. This is one of the best pitchers EVER. And he's got great hair.

JUSTIN: Once again baseball's highest paid mercenary, Roger Clemens, has forgone retirement so that he can pitch for the struggling New York Yankees.

HOG: I was actually at the game where he announced his comeback. Bob Sheppard gets on the stadium sound system, "We have a special announcement from the Owner's Box…" Then they show Roger on the DiamondVision. Everyone goes nuts! Clemens had to wait to speak because the noise was deafening! It was exciting! The stadium filled with 55,000 boners.

Eeeeeeew. Gross!

JUSTIN: So why am I pissed?

HOG: Because your Texas Rangers are as pathetic as Rosie O'Donnell's attempt to look female?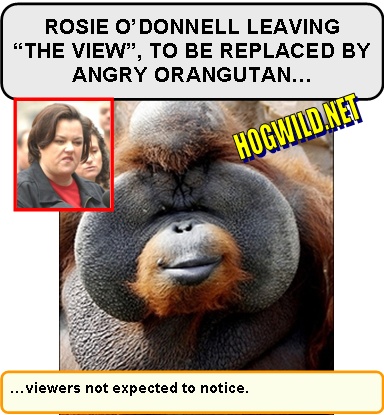 JUSTIN: Well it's because when Clemens signed with the Houston Astros he said that he picked them because they were a good team, they would pay him a sh!t load of money (KIDDING) and that playing in Houston would give him more time spend with his family in Texas. That's nice but what's his excuse now that he's playing 1700 miles from his family on a team that is currently 9 ½ games out of first place? Did his wife have an affair? Is one of his sons g@y? Not that there's anything wrong with that. But seriously, the last time I checked the Houston Astros are only 6 ½ games out of first place and hell of a lot closer to home than the Bronx.

No. This move is about ego, money and the unmistakable mystique of playing for one of the most historic teams in baseball.
HOG: Yeah. And? If Houston's big fat rich owner was as committed to winning as New York's big fat rich owner then you'd have Roger Clemens in Texas. Everyone hates on the Yankees but it's not just that they outspend everyone, they also have made smart moves. If you don't believe me, then look at the 1980s. They spent a lot then, too. But they won nothing. Because they made dumb moves. It takes more than money. It also takes a great farm system, intelligent scouting, and the chutzpah to charge fans $7 for a hot dog.

JUSTIN: Well if that's the case I think that the Yankees are going to suck for the rest of the double 00's (what the hell do you call the years from 01-09?) and then dominate once again in the roaring 10's.

It's no secret I hate the Yankees but it's only because they've been kicking my team's ass since they came into existence. Take away that and you have to admit that they're one of the most popular teams in sporting history who can also afford to pay their players millions of dollars. So Roger, why not just be honest and say, "I want to play for the Yankees because I have no soul and I want to be paid like Bill Gates' pool boy." At least then I could respect him…no wait I'd still hate him.

HOG: I have a feeling that Bill Gates' pool boy is not as well paid as you suspect… unless Bill Gates' pool boy is doing more for Mrs. Gates than cleaning her pool.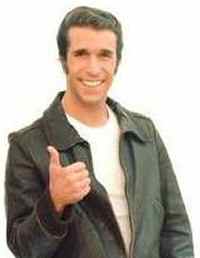 JUSTIN: Bill Gates' pool boy is none other than Lorenzo Lamas.
ABOVE: Justin's mantasy: Lorenzo Lamas. HA HA HA!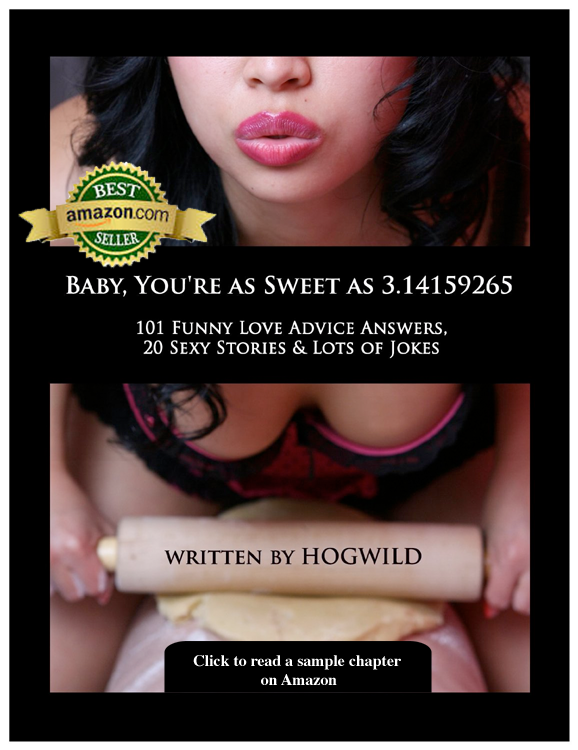 JUSTIN: At this rate, with all the drama, the fake retirements and the contract hold-outs, it won't be long before some Saudi Oil tycoon is paying Roger Clemens $50 million a year to be the ace on his son's Little League team. Yes, I know there's an age limit in Little League but when you have no soul there's a way around everything.

HOG: Now that, is true.

JUSTIN: And before you call me a hater, let it be known that I am excited about Roger Clemens coming back and playing for the Yankees. I mean when your hated rival is pinning their hopes on left-over minor league pitchers, a guy who's older than HogWild and their ace is Chien-Ming Wang... you've got to feel good.

HOG: 1 - Some of those Minor League pitchers are awesome. And it's better to have a few young Minor League pitchers than to field an entire TEAM of Minor Leaguers and call them the Texas Rangers.

2 – Older than HogWild? Aren't YOU older than me? And since when am I old? But I do look forward to being old. I can't wait! Because being old is awesome!

You get to say whatever you want and people don't get mad at you. They're like, "Oh he doesn't mean it, he's old!" But I would mean it!

Plus, when you're old you get to wear whatever kind of crazy fashions you want! Like plaid pants with a white belt and a Wu-Tang Clan hooded sweatshirt.

JUSTIN: You wear that now.
HOG: I wish! Another cool thing about being old is that you get money from the government just for being old! It's like the government is saying, "Thank you for being old. Here's some money. Keep up the good work!" But I'm NOT working! I'm just being old!
3 - Chien-Ming Wang won 19 games last year. That's pretty good considering that's how many games your entire Texas Rangers team will win this season.

JUSTIN: And yet with all that talent they're still 9 1/2 games out of first place. The Rangers may suck but we're only 10 games out of first place so what does that say about the Yankees?

When Clemens was with the Astros, he was known for being a prima donna because he didn't travel with the team on certain road games and got incentive clauses in his contract for home attendance. At this rate, the only way the Yankees are going to be able to top that is if they drive Roger Clemens to the mound in a limo and have Jorge Posada give him piggy back rides back to the dugout between innings.

HOG: HA HA HA! I think the Yankees should have 2 rookies carry Roger back to the dugout on a throne like an Egyptian King. And when Clemens is on the mound, Major League Baseball should permit the ball boy to cool him down by fanning him with a giant leaf.
JUSTIN: I think that if the Yankees are going to sell their soul again for another title why not trade Giambi to the S.F. Giants in exchange for Barry Bonds. Then fire Don Mattingly as their hitting coach and hire Pete Rose. And while they're at it they could even dig up Ty Cobb's corpse and have him coach third base. Now that's a team that I think we all could get behind.