JUSTIN: It's official. The Spurs are a dynasty after winning 4 titles in 9 years. Here are 7 things that made this one the most special to watch.

HOG: Cool! That means that I am a sexual dynasty! Because I've have sex 4 times in the last 9 years! Suh-weeeet!

JUSTIN: First off who's having a better year than Tony Parker? Not only did his team win the Championship, not only was he the Finals MVP but on top of all that he's marrying Eva Longoria! Not a bad '07 for TP.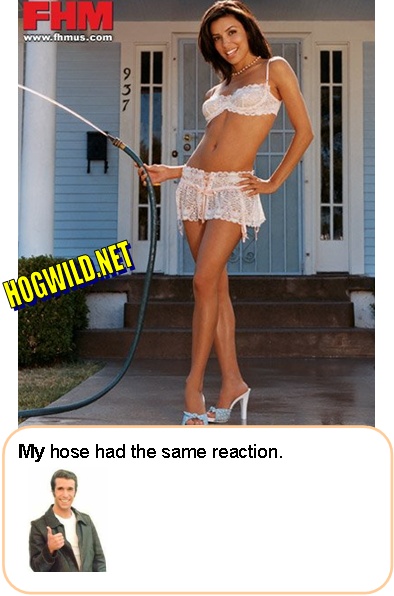 HOG: But all that goes away when you give Tony Parker the nickname "TP." It would be cool if the announcers used that nickname.

NOTE TO THOSE WHO DON'T KNOW: TP is also an abbreviation for Toilet Paper.

ANNOUNCER: TP is wiping the court with those guys! TP takes it to the hole! TP drains it! You know, TP has a reputation of being soft and crumpling under pressure but on Defense, nobody clogs the lane like TP!

JUSTIN: The key to Parker's game came from all the time he spent in the gym fine-tuning his jumper after the Spurs last Championship. After turning himself into a double-threat, Parker torched the rest of the league in the playoffs by either blowing by them on the way to the basket or knocking down open jumpers when the other team doubled Duncan. And as amazing as the transformation of Parker's game has been, what's more amazing is the fact that the Most Valuable Player in the NBA is French.

HOG: And the regular season MVP was Dirk Nowitzki – a German! And last year it was Steve Nash – a Canadian! What the hell is happening America?!!! The world is taking over our sports! Now we have to invade their stupid sports. I hate soccer but I think we should send our best athletes over to Britain to dominate in kickball, I mean soccer. And let's send Derek Jeter over to India to kick some butt in Cricket!

JUSTIN: Now you're talking! U.S.A. U.S.A. U.S.A.!

Speaking of foreign players, two of San Antonio's key role players this year were European imports Manu Ginobili and Fabricio Oberto. Ginobili was the scoring threat that sparked the Spurs off the bench, while Oberto was the hard working rebounder that did all the dirty work in the paint. Without their contributions this year the Spurs would've probably been home renting movies with the Mavericks. But while I love the way these guys hustled every minute they were on the court, for some reason I kept waiting for ABC to come back from a television time-out and see Oberto and Ginobili smoking and hitting on the women behind the Spurs bench. Seriously, with all of the European players that the Spurs have on their team their locker room must reek of cologne.

HOG: HA HA HA!

Ginobili: Ah, you are byooooo-tee-ful. I want to make ze passion with your mouth. Meet me in ze locker room. Fabricio and me will teach you how we play ze triangle offense.

JUSTIN: No story about the Spurs 4th Championship would be complete without mentioning Big Shot Rob. Yep, Robert Horry may not be Charles Barkley or Karl Malone but he's got 7 (count them) Championship rings that speak volumes about what kind of player he is. I mean if you had your pick, who would you rather grab a beer with? Charles Barkley or Robert Horry? Okay I'd pick Barkley too but if there's one thing Horry can look forward to after he retires it's that Championship stories never get old. Just ask HogWild about the 1969 Super Bowl when the New York Jets upset the Baltimore Colts. Even though he was only 12 at the time he can still recount every detail down to Broadway Joe running off the field waving a number one in the air.

HOG: HA HA HA! Whatever, dude! I am perfectly comfortable with my age. You probably don't know this, but next month I turn 73.

JUSTIN: This brings me to the Heart and Soul of the 2007 San Antonio Spurs and that's the Big Fundamental Tim Duncan. He's not flashy or a big smack talker but he is a winner.
Year after year he just keeps on leading his teams to Championships without anybody noticing until he hoists another Finals MVP trophy. He's the greatest power forward of all time although as a Mavericks fan I have to point out that he does look like Shrek. There I said it.

HOG: Shrek? I think the round-mound-of-rebound Charles Barkley looks more like Shrek than Tim Duncan. Greatest Power Forward of All-Time? Hmm… I seem to remember a little player by the name of Dennis Rodman… oh wait, did you say Greatest player or Freak-Nastiest-Psycho player?

JUSTIN: Or best power forward to nail Carmen Electra and Madonna...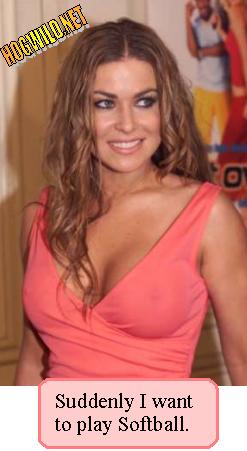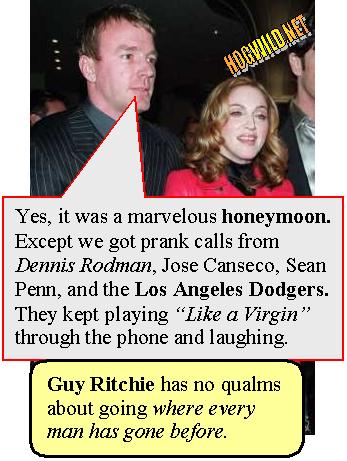 JUSTIN: As far as this year's Championship goes, I honestly don't think that we'd having this conversation if it weren't for the workman like effort of Bruce Bowen. When he started the season Greg Popavich told him that he was going to have to cover the best player on the other team every night and that they would never run any offensive plays for him. Not only did Bowen step up to that challenge but like the old guy at the gym still playing pick-up ball, Bowen used every dirty trick in the book to bump, hold and basically annoy the sh!t out of anyone he covered.

HOG: Bruce Bowen is like a mosquito bite on your balls. Totally annoying and totally messes up your game.

JUSTIN: Remind me to NEVER GO CAMPING WITH HOGWILD!

Lastly, they say that revenge is a dish best served cold but I bet if you asked Michael Finley he'd probably say that it was a dish best served on a Championship podium!

HOG: Revenge is a dish best served with cobra venom and a side of baked beans.
NOTE: I have no idea what that means.

JUSTIN: After 10 years in the league, the Dallas Mavericks decided that Finley's salary and his play didn't fit into their plans to win a Championship... so they cut him.
Out of a job, the San Antonio Spurs picked him up. Fast forward to last year's Western Conference Finals where Finley and the Spurs faced his old team and lost at home in 7 games. The Spurs all made a commitment to come back and win the Championship. They did and as a Mavericks fan and a fan of basketball I have to admit that this year's Spurs team was one of the best teams in the history of the game.

HOG: Hmm…. I seem to remember a little team by the name of the 2006-2007 New York Knicks… oh wait did you say Best team ever or Most-Overpaid-Underachieving-Craptacular-Suckass-Losers-Ever-to-Put-on-an-NBA-Uniform team?

JUSTIN: Oh yeah and it's ANOTHER CHAMPIONSHIP FOR THE STATE OF TEXAS!

HOG: Okay, okay live it up. But just wait until my New York teams take baseball's Championship and uh, well we suck at every other sport right now… but uh, the Cowboys suck! Take that! Woo-hoo!