Lots of girls are pissed off about not having good sex. They're not getting satisfied. Ladies, wouldn't it be great if you could have sex like a baseball game?

If one guy isn't doing the job, just make a phone call... to the bullpen. Then you can bring in the p*ssy-eating specialist.

Then you tap your left arm to bring in the next guy who gives you the backdoor slider.

Now, it's time for the closer to give you the high hard one.

Hey, if your man can't go all 9 innings, you should be able to call in a relief pen!s.

You could have 2 guys "warming up" in the bullpen. Then they trot out and get on the rubber. So to speak.

Back in 51 BC, Cleopatra utilized this system.

Today, Paris Hilton does.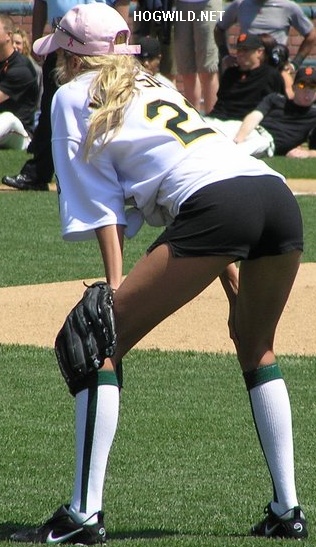 I wouldn't mind having sex like a baseball game. I hold my bat and 9 girls are in the field, all waiting to squeeze my balls.

Stoooooooooooooopid.

Sex is a lot like a sport.

Just trying to MEET a girl is like a sport. Because at the club, I always see the same thing: the really hot drunk girl being "protected" by her SUPER-huge girlfriend.

It's like the hot drunk girl is the quarterback and her super huge girlfriend is the offensive lineman.

The hot drunk girl is like, "Sack me, baby! Somebody, sack me!!!"

Then just as you rush in, the super-huge girlfriend jumps into your path and puts up her meaty forearms to block you.

She growls, "You're not sacking anybody!" Steam snarls out of her thick nostrils. "If I'm not getting laid, no body is getting laid!!!"

Then she tackles you.

Humiliated, you go home to play with your pigskin while fantasizing about the hot girl and spiking it in her End Zone.


To me, sex is like tennis. The girl is wearing a hot little outfit. I'm sweaty. We're grunting.

I'm trying my best to keep it in the box...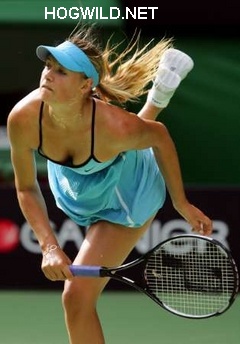 And I've got no game so at the end I'm alone, practicing my forehand stroke.
Ms. Piggy loves Kermit the Frog, but she can never have him. That's why I think tennis is Ms. Piggy's favorite sport. Because it's all about chasing fuzzy green balls.

I think the reason there are so many butch-lesbians in tennis is because it lets them live their fantasy of smacking, hitting, and slicing balls.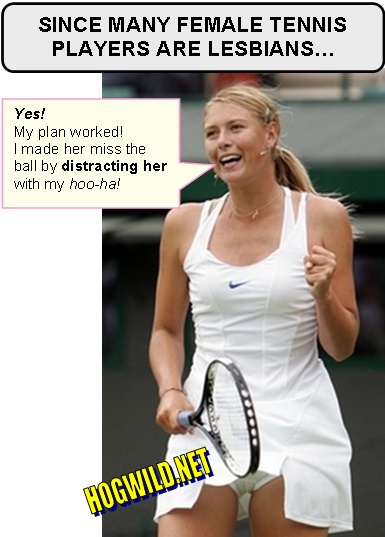 Maybe sex is more like bowling.

You hold it, rub it up, then you stick your fingers in some sweaty holes.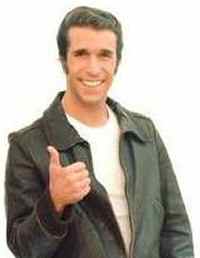 Sex is like bowling for you girls, too. Some guy in ugly shoes who looks like he spends most of his time in the gutter treats like a spare by trying to score on your 7-10 split.

To me sex is like basketball... I make a pass, try to penetrate the defense... then I drive to the hole only to get rejected.

No, even better... to me sex is like playing horseshoes. Even if the girl doesn't exactly touch my peg, if she's close... it counts!!!
Woo-hoo! I almost had sex!!!