I've never used sex toys. Unless you count the time I was 13 years old and masturbated to Teela. Okay, I didn't really yankee my spanky to Teela. But I did create a highly perverted story of her getting gangbanged by He-Man, Skeletor, and Optimus Prime.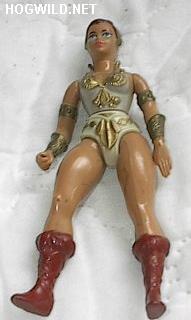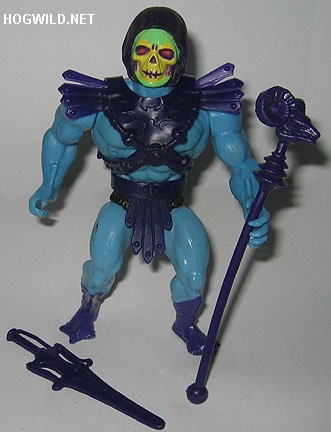 Isn't that every girl's dream? To be banged by
- A steroid-using freak whose best friend is an Orko
- A guy who hasn't gotten laid in so long his whole BODY is blue and by a
- Robot/truck?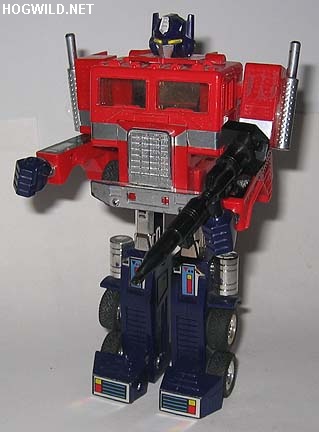 That's all you need to know about the differences between men and women, right there. As children, girls dress up dolls for their wedding while boys smash their toys together in a violent orgy.

That's why as kids, boys don't let girls play with them. Because they will ruin our violent, perverted fun!
And girls refuse to let boys play because they will disrupt the tea party with shooting and humping.
One time my mom made me play with a girl at her house. This is what happened:
Girlie Doll 1: Thank you attending my banquet!
G.I. Joe: I am here to discuss a peace settlement.
Girlie Doll 2: Would you like a biscuit?
G.I. Joe: I'd like a pizza.
Girlie Doll 1: You can't have pizza at a banquet, silly goose!
G.I. Joe: What did you call me?!! That's it! I'm calling for back-up!
I dump 12 soldiers, 2 tanks, and a large panther on the table.
Girlie Doll 2: Oh, more guests! Welcome to our --
G.I. Joe: Attack!!!!!
I make furious laser shooting sounds, spit flying everywhere. The tanks knock over the tea cups. The panther is humping everything he can get his paws on.
MAAAAAAAAAAAAAAAAAAAAAAAAAAAHM!!!! Make him STAAAAAAAAAAAAAAAAHP!!! He's humping and shooting!
My mom: Play nice! No humping and shooting!

I've never used sex toys because it makes me feel weird. I know it shouldn't. It's totally normal for a man and woman who love each other to enhance the sexual experience with devices that look like a rocket ship... and then plug it into both the wall and the vagina.
Sex toys would make me feel inadequate. It ruins the illusion that I am a total stud. Sure, I know I make love like a disabled monkey having back spasms... but my girl makes me feel like I'm the world's greatest lover.
Anyway, it's better that she doesn't have orgasms all the time. Or else she might get addicted to sex and she'd stop going to work to have sex all the time. That would be very bad for the economy.

That's why I don't use sex toys. To protect the American Way of Life. Female orgasms are for Communists!

Sex toys... c'mon you know I'm bootleg. If I ever did use a sex toy with my girl, I would do it HogWild bootleg style. To make a dildo, I'd roll up a magazine in a rubber band and wrap it in a condom... Ebony magazine.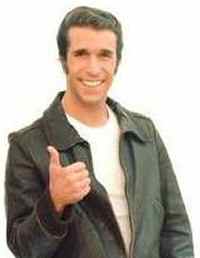 Before the internet and FNP (Free Net Porn) I used to be into some bootleg porn. I never did that National Geographic thing. Floppy boobs with a basket on her head never did it for me. I preferred the ads for bras in the K-Mart circular. Now that's classy.

And remember those late night infomercials? With the guy selling his get-rich-quick scheme? Remember how he'd be in front of his personal jet, flanked by 2 hot bikini babes with big boobs? Yeah. I videotaped that.
A Tom Vu seminar will make you rich! And horny!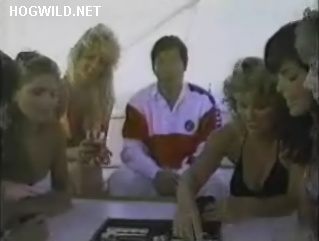 It's usually the people who act the most conservative in public who are the freakiest in private. And to prove my theory, HogWild Investigative Reports has uncovered the secret sex toys of the Republican Party!

Here is what I found:

President Bush loves his vibrating cock ring. Maybe a bit too much. He keeps it in his pants while attending those boring meetings about foreign policy and Category 5 Hurricane warnings.

Dick Cheney adores his Nipple Clamps.
Dick likes to snap the metal clamps on his nubby nips. Then a little bit of electricity runs through the device giving him perverse pain along with the pleasure of restarting his heart.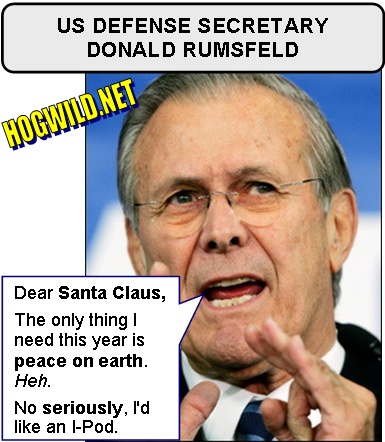 Donald Rumsfeld
The architect of the Iraqi war. This guy loves to go to war. But what's a guy to do when he needs to relax from his warmongering?

That's where the Prostate Tickler comes in. Rummie tickles inside his bummie until he shoots scummie.

Rumsfeld found the Weapons of Ass Destruction... they are hidden in his sock drawer under his silk leopard panties and old copies of The Ball Skeet Journal.

Then he asks aloud, "You want me to pull-out? Never!" Then she shoves the Tickler further up his butt. "I will not withdraw until I am satisfied!"

Sex Toy Thieves
This news story is pretty ree-dick-alus.
$1,500 worth of sex toys were stolen from a conference room during the Southeastern Erotic Cultural Conference.

Security cameras could not be used to identify the burglars because their faces were concealed by very sexy, silky stockings.

So soon someone will be selling sex toys out of the back of a truck.

Crook (opening his overcoat): Hey lady, wanna buy a double-headed vibrating dildo?
Lady: Your coat does not seem to be a legitimate place of business. Oh my God! Those dildos are hot!
Crook: You're not the first woman to say that.

They will probably sell the stuff on eBay. I would never buy sex toys on eBay. That's the kind of item I want to make certain was not returned by someone else.

On a serious note, authorities have warned people not to approach the suspects as they are armed with leather whips, bondage chains, and 14 inch rubber penises.

That would be something.

Your Buddy: How are you feeling today?
You: The food in this hospital is terrible.
Your Buddy: I can't believe those bastards broke your nose with the "Fleshlight."
You: I would've caught them, but I slipped on the KY Jelly.
Your Buddy: Those guys are cowards. Anyone who tries to choke you with glow-in-the-dark anal beads...
You: Yeah, those Republicans will stop at nothing.