Happy 50th Birthday to the Hard Drive!!!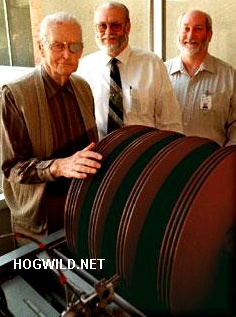 ABOVE: The world's 1st hard drive.. the RAMAC! The guys are waiting for the hard drive to access the data. When they started they were teenagers.
Today's hard drives are big enough to store tens of thousands of images of naughty girls. Big deal!
As you can see, the RAMAC is big enough to store an ACTUAL naughty girl!
NOTE: Naughty = awesome.
ABOVE: Naughty girl.
1953 - IBM engineer Reynold Johnson conceives of a spinning magnetic storage device for the emerging computer industry. Excited by this career advancement, his wife allows him to make love to her for the 1st time in many years.
This is why he names the new concept the "Hard Drive" and scrapped his original idea to name it the "I have a Headache" drive.
Sept. 13, 1956 – IBM labs ships the world's first hard drive.
Sept. 14, 1956 – World's first hard drive's entire storage capacity is filled with p()rn.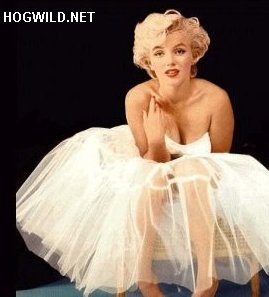 *** Your brain vs. a Hard drive ***
Your brain is like an iPod's hard drive except your brain only remembers 62% of the words to Pour Some Sugar on Me.

*** Your brain vs. a Hard drive ***
If your hard drive dies… you'll lose all your data but you can replace it with a new one.
If your brain dies… no one will notice!
Nov 4, 1973 - In 1973 IBM shipped the model 3340 Winchester sealed hard disk drive, the predecessor of all current hard disk drives. The 3340 had two spindles each with a capacity of 30 Megabytes.
Nov 5, 1973 - It's filled with p()rn.
*** Your brain vs. a Hard drive ***
When not in use, hard drives go into "sleep mode."
Your brain enters a similar mode when your girlfriend starts telling you about her day.
NOTE TO GIRLS: Hey! Your brain goes into "sleep mode" when we start talking about football… so we're even! Right? Hello? Are you listening to me?!
1986 – A 200 MB Hitachi hard drive is installed on the Space Shuttle Challenger. Hard drive crashes.
NOTE: Aaaaaaaaaaaaaaaawwww!!
*** Your brain vs. a Hard drive ***
Your brain is like a hard drive except each year the data on it gets less and less reliable.
This explains why the image of your ex-girlfriend in your brain shows her as being really hot with big boobies while your hard drive's image shows her to have a crooked snaggle-tooth and a long furry tail.
Jan 19, 1993 – Introduction of the Micropolis 650 MB SCSI (pronounced "scuzzy") hard drive.
Jan 20, 1993 - Bill Clinton inaugurated as 42nd President. He makes his Micropolis 650 MB hard drive even scuzzier.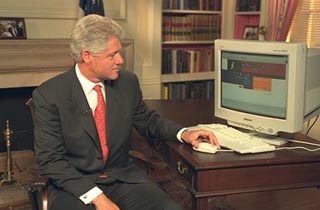 "Ooh, this White House intern application looks interesting..."
*** Your brain vs. a Hard drive ***
Your brain has the capacity to hold 10,000 times more information than even the most advanced hard drive!
Except while today's hard drives have a "seek time" measured in milliseconds, it will take you 3 days to remember the name of that guy who played Officer Mahoney in the Police Academy movies.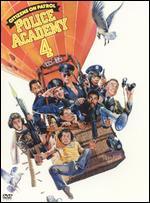 December 1, 2004 - Hollywood realizes more people are staying at home to use the computer and less people are going out to the movies.
So in a desperate measure to stay relevant, Bruce Willis stars in Die Hard Drive. The theaters are empty. But it's illegally downloaded onto computers everywhere.
*** Your brain vs. a Hard drive ***
A hard drive works when it's spinning.
Your brain doesn't work when it's spinning.

June 20, 2000 - IBM triples the capacity of the world's smallest hard disk drive. This drive holds 1 gigabyte on a disk which is the size of a quarter.
June 20, 2000 11:30 PM - It's filled with p()rn.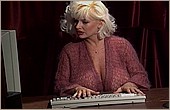 ABOVE: In what is the exact opposite of your life, a p()rn star is using her computer for work.
*** Your brain vs. a Hard drive ***
Before disposing of a hard drive, you should "format" it to erase all information.
President Bush's brain was "formatted" before he entered office.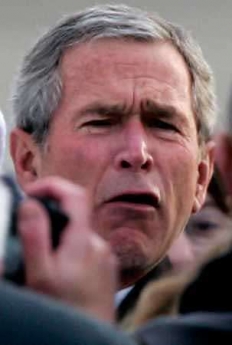 Sept. 13, 2006 – 50th anniversary of the hard drive! World takes notice, shrugs, goes back to downloading p()rn..
So isn't it great! Each year it gets smaller and smaller. Not hard drives. Britney Spears' brain.
Jan 2, 2007 - World's first commercially available terabyte (1,000 gigabytes) drive to be released. As a service to customers, it is shipped already filled-to-capacity with p()rn.