When TV shows Morph into other TV shows:
1 - When the 113 year old Bob Barker exposes himself to the Barker's Beauties models,

becomes

.
2 - When

is cancelled, it becomes

.
3 - When the girls from

age 30 years, they will be called

4 - Every commercial break, those coffee-drinking old broads from

turn the show into

.
5 - When the hot girls from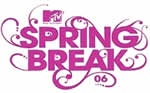 wake up in 15 years and realize they have no job skills they will become

.
6 - If one of the gentlemen on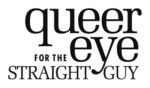 were to have his own break-out hit, the show would become

.
7 - Whenever the obnoxious Chris Berman is announcing,

becomes

.
8 - If you deleted all of Simon's obnoxious comments, Paula's stupid comments, and Randy's worthless comments and were left with only the singing, then the entire season of

would be

.
And...
9 - If you removed all of the clever jokes, funny skits, and good comedy writing out of

it would become

.