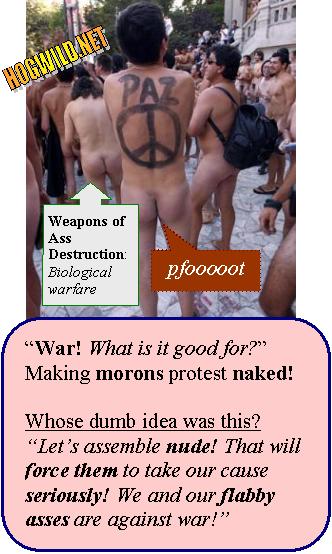 I've done some investigative reporting and I've discovered the TRUTH behind Anti-War Protestors. They're not anti-war at all! They're pro-traffic!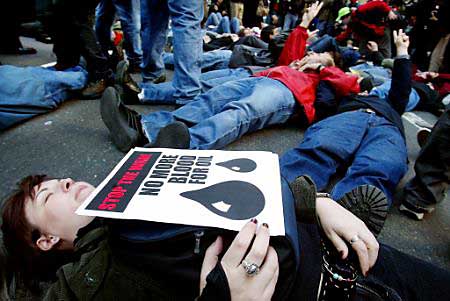 Godammit! This great democracy wasn't built on Freedom of Speech! It was built on the Freedom to Drive!
Since when is assembling in a cacophonous congestion-causing cluster "Free Speech"?
Say whatever ya want. But please, say it from home!
"See HogWild perform comedy LIVE in New York City! Email for show details!"
Don't like the war? Gather up all your outrage and indignation and compose a thoughtful email. I'm sure Bush will pay it as much mind as he does your protests.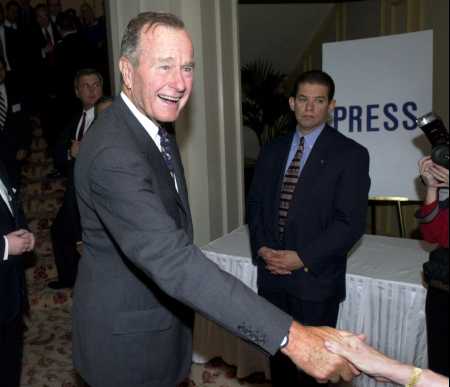 Look, he just doesn't care. This won't make him stop the war. You know why? Because most of the peeps protesting the war didn't vote for him! In fact, MOST peeps in this COUNTRY didn't vote for him – so what does he care?!
There is one reason Bush pushed this war. To complete his dad's unfinished business. Same thing with his ri-dick-a-lus tax cut.
Remember when his dad said, "Read my lips. No new taxes"? Then he raised 'em anyway? So Bushy Jr. has to take care of this unfinished business.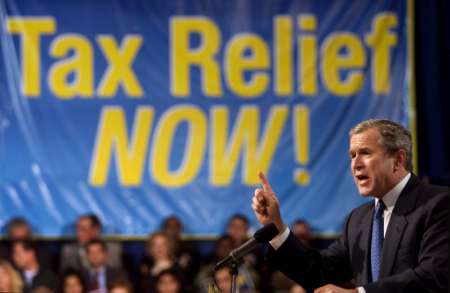 The man is gonna cut taxes at a time when he's spending more tax money than ever. This is despite the fact that 7 Nobel Prize Winning Economists have criticized Bush's economic stimulus plan as "ineffective," "misguided," and in the words of one PhD, "retarded."
But he presses on to complete his dad's unfinished business. Hey, at least he's loyal.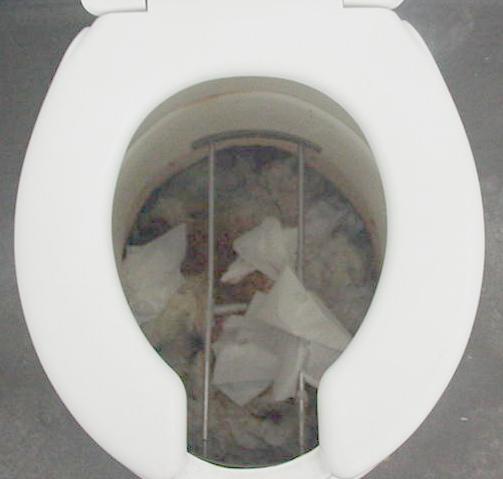 I don't love my dad that much. I won't even FLUSH MY dad's unfinished business!
But regardless of Bush's reasons for war, there's one compelling reason to support the war – to piss off the French. Personally, that's all I need. Bush could announce that he wants to nuke Mars. If the French are against it. F it dude, I'm FOR it!

(the French Flag)
But there's actually a real reason that everyone should support this war for. For the Iraqi women. All you need to do is read the 1st hand account of Iraqi women who have been beaten and raped by Saddam's men. If there's ANYTHING we can do ANYWHERE to stop abuse to women, we need to act. WE HAVE TO ACT.
For these Iraqi women: we should liberate them. We should provide them with food and medicine. And deliver emergency supplies from Bath & Body Works™. When do you think was the last time these women indulged in a revitalizing, vitamin-enhanced facial cleanser? Probably a loooooong time.

But really, no woman deserves to suffer with less than 3 pairs of black shoes. We'll call it Operation Nine West™.
Or Operation Iraqi Accessories.
No, I got it. Operation Enduring Capitalism.