Doppler 2 Million Weather is Bootleg
Here in NYC, Channel 2 News has something they proclaim as LIVE DOPPLER 2 MILLION!!!
Holy crap!!!
Wasn't it just yesterday that we only had Doppler 2000? What a leap forward in weather-predicting technology!
This is exciting! And yes, it is real: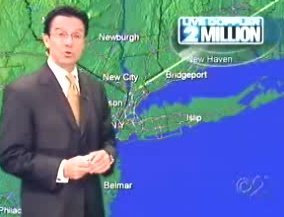 Naturally, when they brag that their Doppler is the best Doppler in the entire world, I'm gonna listen.
Because I know there's only ONE source I can trust for accurate Weather information... but wait!
Channel 4 is not havin' it! They've just introduced... Doppler 4 BILLION!
Then Channel 5 will be like, Doppler 5 Billion-TRILLION-ZILLION!
Then Channel 7 is like, no wait, we just invented DOPPLER INFINITY!!!! Ha!
But then Channel 9 whips out the ol' DOPPLER INFINITY + 1!
Then Al Roker takes Dave Price in a choke-hold while Willard Scott runs around in nothing but his adult diaper like an out-of-control Sumo Wrestling Meteorologist.
Kinda like THIS: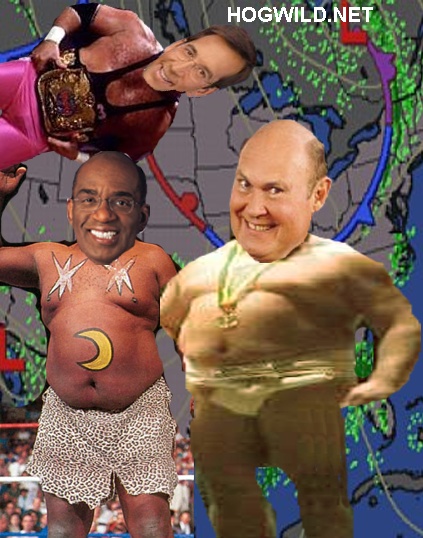 But anyway, Doppler 2 Million ain't all that. I swear, they actually had the balls to say, "Chance of rain, 50%."
Dude! I can make predictions like that with the technology I have in my pocket!
It goes like this: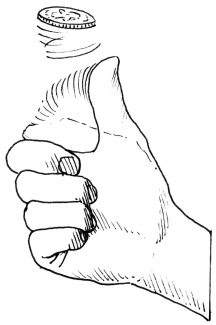 That's bootleg man, I could have saved those numb-nuts at CBS a lot of money. Install MY weather forecasting system and get the same results!
I call it: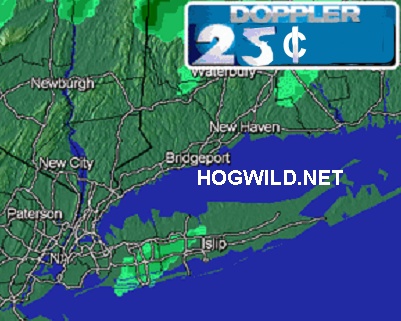 Boooooootleg.
Expert Dating Advice Videos by me -- HogWild -- professional dating advice: helpful and hilarious.

Watch my helpful and hilarious Expert Dating Advice videos!