My brother is getting married. He's such a romantic.

This is how he proposed to his girlfriend:

1 - Reserves a nice room in a fancy hotel in Manhattan
2 - Takes out the diamond ring
3 - Looks into her eyes and says...

"Here ya go."

WTF?!! That's not how you give a girl a diamond engagement ring! That's how you give her a Diet Coke. "Here ya go."

*** CLOTHES MAKE THE MAN... VERY UNCOMFORTABLE ***
So for some reason I have to wear a tuxedo at his wedding. So at the Tuxedo store, the Tuxedo Engineer starts fitting me.

I don't like it. Maybe I'm weird, but I always feel uncomfortable when a man is down on his knees holding a tape measure near my groin.

So he asks me if the jacket fits. I'm not sure. Because while it seems to fit with my arms outstretched at my sides, I know this is not the position I will hold for most of the reception.

So I ask the Tuxedo Engineer to excuse me while I run some real-life simulations on the jacket.

1 - I test the jacket as I raise my imaginary glass of alcohol to my lips. I repeat this step many times.
2 - I am now blitzed. So at this point in the wedding, I test the jacket by dancing The Cabbage Patch.
3 - Now the Running Man.
4 - The Robot.
5 - Y! M! C! A!
6 - The chicken dance.
7 - The Electric Slide.


I report my findings:

"Fits great! Though it is a bit snug in the Cabbage Patch area."

It's weird. The bride spends 10 weeks searching for the perfect $8 bazillion dollar wedding dress. And the groom complains about the 10 minutes he had to wait in order to borrow his outfit from a store that is situated next to Auntie Anne's hot pretzels in the Food Court.

For us guys, whether we're going to a buddy's wedding or going bowling, it's pretty much the same: we're drinking, we're wearing rented shoes... and we're working on the perfect score.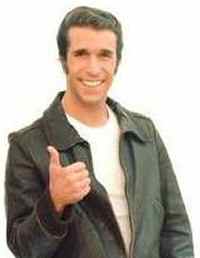 *** COMMENTS NOT APPRECIATED BY WOMEN AT WEDDINGS ***

Girl: Ooh! They're going to cut the cake!
Me: That's great because I'm about to cut the cheese!
Girl's lower lip curls, nose wrinkles, and her eyebrows pull down her forehead like a window shade. I laugh hysterically.

Girl: Doesn't she look beautiful?
Me: Not as beautiful as you look.
Girl: Oh, you are so sweet.
Me: I mean, it's not even close. You've got a huge rack! Sure you could stand to drop 10 pounds of chunk, but me and Jack Daniels are willing to overlook that.
Girl's lower lip curls, nose wrinkles, and her eyebrows pull down her forehead like a window shade while her eyes widen as her open hand cracks against my face.

Me: This chicken tastes like ass! And not even moist ass. Really dry ass. I thought this might happen. That's why I brought a back-up gift. I'm taking back the crystal vase I put on the gift table and replacing it with this envelope full of glitter and used lottery tickets.

Girl: Can you believe they met on the internet?
Me: Certainly! It's MUCH more efficient than mail-order catalogue.

Girl: Can you believe they met on the internet?
Me: What's the internet?
Girl: You can't be serious.
Me: No. I met my girlfriend on the internet, too.
Girl: Oh really! What site?
Me: eBay.
Girl: That's, um, unusual.
Me: She's got a great body, too. I mean, when she's fully inflated.
Girl: Are you some kind of pervert?!
Me: Yes. Yes I am.

*** FROM HOMEROOM TO A ROOM IN YOUR HOME ***
My brother didn't meet his wife-to-be on the internet. He met her the old fashioned way... in high school.

That's the way to do it. Get 'em young. You gotta raise your wife. It's like planting a pumpkin seed. You water and nurture her and teach her to cook. Then one day she's grown into a beautiful pumpkin and you're eating her pie.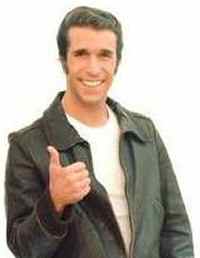 I wish my brother all the best. I know they will be very happy together because she puts up with all his smells. But most of all I hope they have a wonderful future together. I can imagine it now:
In the hospital, he hands his wife their newborn baby... "Here ya go."