Expert Dating Advice
Funny MySpace Pictures
Funny Rants / Dirty Jokes
Comedy Videos
News
Dating Advice Man
Cartoons
Chats
Games
Comedy Shows
Contact/Email Me
Free Newsletter
Links
Dating Advice Videos

Subscribe in a reader
Professional Dating Advice
100% Free Dating Site
Dating Advice






Advertise Here

| HogWild's Deals & Discounts
Shocking News: Former WNBA Player Announces she is Heterosexual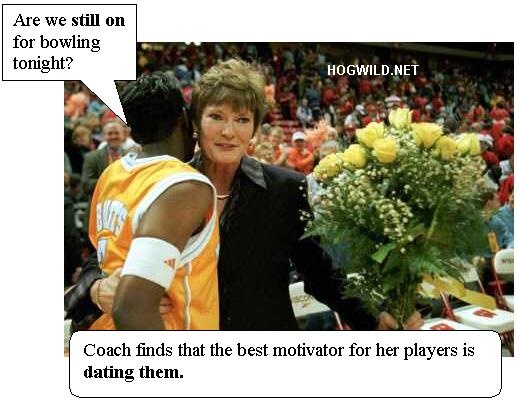 by HogWild
Shocking News: Former WNBA player announces she is heterosexual

Former WNBA power forward Butch "Lisa" Love-Johnson has authored a new book where she admits that she is a heterosexual.

"I had to pretend to be gay to fit in", explained Love-Johnson.

Other players in the all-women's league were not tolerant of Love-Johnson's sexual orientation.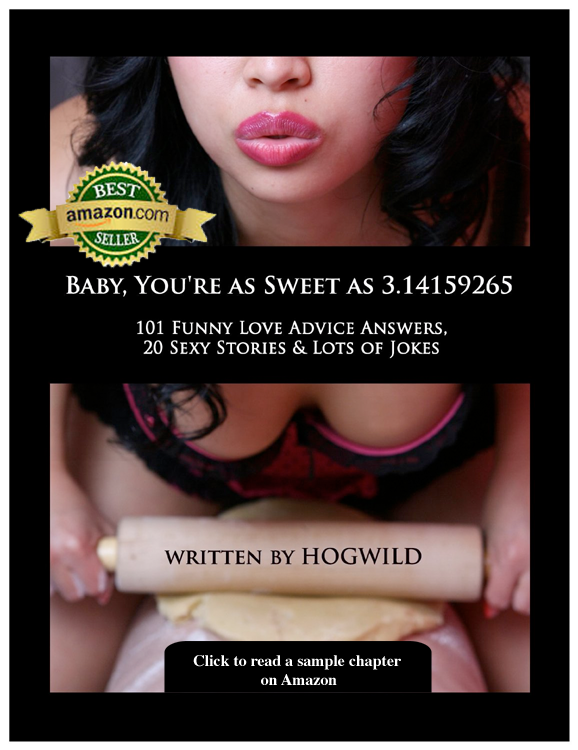 Outspoken former All-Star Rachel "Razor Bumps" Clamm responded in a recent radio interview, "I hate straight women. Keep that breeder away from me! How can I trust her in the locker room? We'll be showering and
she'll be giving birth."

Clamm also found it grotesque that she would have to use the same towels as a woman who has had a d!ck inside her. "Children are in the stands! They look up to us! I can't believe she would take natural insemination.
It's disgusting."

Love-Johnson's former teammate, Jen Italwartz noted, "I knew she was not like us, the moment I saw her luxurious hair, her form fitting clothing, and... the make-up was a dead give away.

"Plus she refused to participate in mandatory n@ked team practices at Coach's home on Saturday nights."

Love-Johnson is the 1st woman to come out of the closet as a straight woman in any of the major professional women's sports of Basketball, Tennis, Golf, Bowling and Lumberjacking.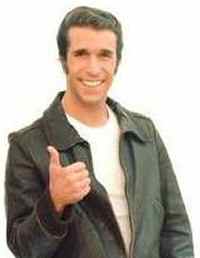 Get my HogWild Funny Rants & Funny Pictures in your Email!
More Funny HogWild Rants and Jokes

Now see my Dating Coach advice and videos!





Now go watch my Expert Dating Advice videos!

Watch my helpful and hilarious Expert Dating Advice videos!



Dating Advice! Expert dating advice videos, your dating advice questions answered by HogWild!

Professional Dating Advice videos that will help you get the awesome relationship you deserve!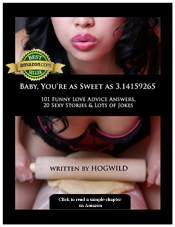 Expert Dating Advice Videos by me -- HogWild -- professional dating advice: helpful and hilarious.