JUSTIN: With the Drive to 65 (NCAA basketball tournament) already underway, here are the teams, players and jerseys that you should be watching for. We've got thugs and drugs, Davids and Goliaths, Dicks and Chicks (what?) and just about everything else you can think of in going into this year's NCAA championship so grab a beer and get ready.
HOG: I like your intro! The "Justin Sanders Intro" to the NCAA Tournament is getting me more hype to watch than any of the standard promos I've seen on TV.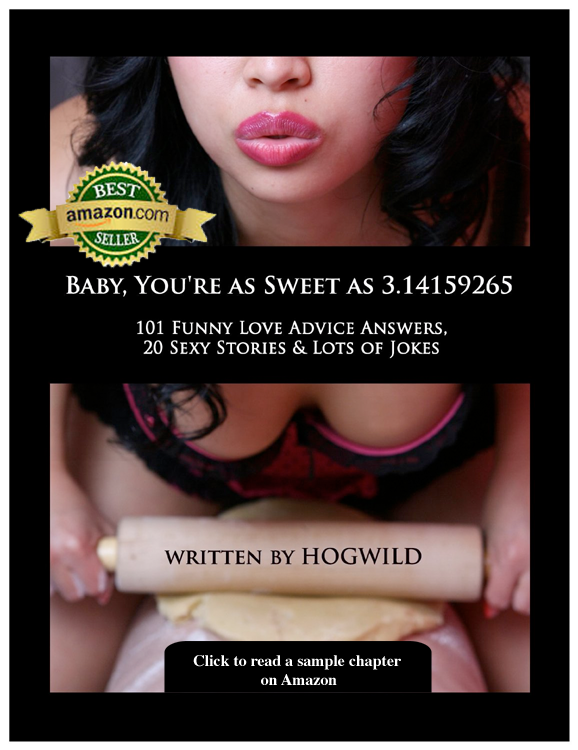 JUSTIN: The first team that I have to mention of course is the Texas Longhorns, led by Kevin Durant or Mr. Everything as we like to call him in Austin. The Freshman Forward has carried the Horns, who are a dark horse to win it all, to a 22-8 record and has single-handedly kept the team in the hunt for the Big 12 title. This is a good experience for Durant, as next year when he goes pro and gets drafted by a team that sucks (worse than the Knicks) he will probably have to carry that team on his back also!
HOG: What?!!! Are you saying Mr. Durant is not going to complete his bachelor's degree? Oh the travesty! You're supposed to go to college to LEARN! How dare he quit school to become a famous multi-millionaire athlete!
I think he should risk a career ending injury by playing 3 more years in college (for no pay) while making his University tons in ticket sales and TV revenue.
JUSTIN: Greg Oden the freshman that looks like he's 35 and plays like a young Alonzo Mourning has led the Ohio State Buckeyes to the number one ranking in the country. Now while that sounds impressive it's even more impressive by the fact that he broke his right hand before the season and has been playing left handed! That'd be like if HogWild spent three months m@sturbating with his left hand. At first it would be awkward and there would be mistakes but once the kinks were ironed out he'd once again be unstoppable. I guess what I'm trying to say is that it's got to be weird shooting with your off hand.
HOG: Dude, why are you writing about my ball handling skills?
That is amazing that he's playing with his other hand. I think, to show off, he should literally play with one hand tied behind his back. That would be cool.
JUSTIN: Puke vs. North Carolina. Back in the day you could always count on three things from the Duke Blue Devils: Talented white boys, always a threat to win it all and at least one win over their hated rivals North Carolina.
Well this year I guess one out of three ain't bad. They suck and UNC spanked them in both meetings. This year look for the Duke Basketball team to get bounced early and be partying with the Lacrosse team by the end of the first week. UNC on the other hand has the talent of a crappy NBA team which translates to bad news for the rest of the country. They should go deep into the tournament like a p*rnstar on Viagra.
HOG: Your analogies are very sexual this week. Does this mean you have some pent-up frustration?
JUSTIN: Kansas, not the band but the college, is the team to beat this year.
HOG: Kansas is a band?
JUSTIN: They've got four money players and go at least 8-9 deep on the bench not to mention a solid coach and should blow away the rest of competition like Dust in the Wind. "You're my boy Blue!"
HOG: What's Dust in the Wind?
Oh wait! I know that! That's a Bob Dylan song!
JUSTIN: Put all these things together with top five NBA prospect Julian Wright and I think you know who I'm picking to win it all this year...that's right Texas Tech.
Speaking of Texas Tech, they suck and Bobby Knight reminds me a lot of Bill Parcells. Meaning he's overweight, over the hill and past his coaching prime. The only thing missing is for the two of them to team up and do some cheesy Subway commercials with Jared. "Subway's new tuna fish sandwich helped me get rid of my b!tch t!ts." Well thanks Bill.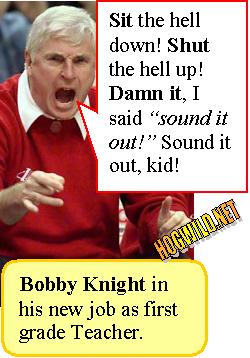 HOG: HA HA HA!!! Yeah, I thought Bobby Knight was supposed to revitalize Texas Tech. Has he even thrown a chair this season? Bobby Knight has lost his edge. Normally I don't condone choking people, but that's the Bobby Knight Way. He's like a Motivational Speaker except he replaces words with brass knuckles to the teeth.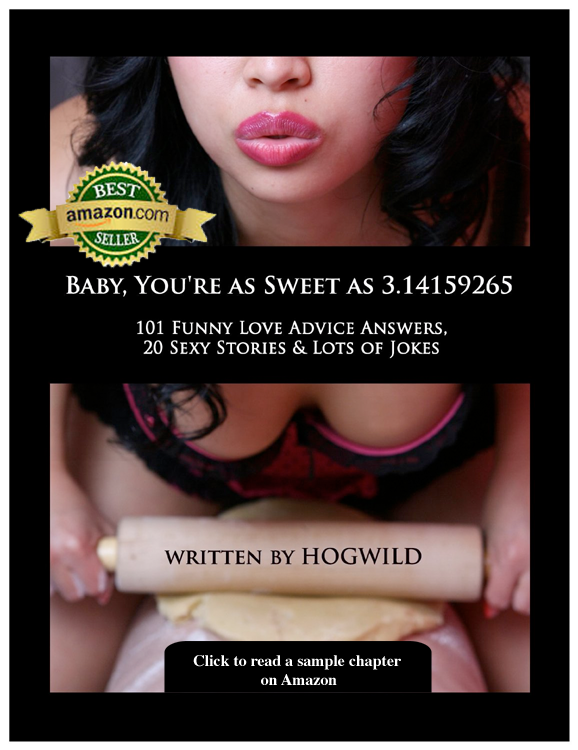 JUSTIN: And finally, there has been a disturbing trend to experiment with team jerseys in college sports and I think that something has to be done! Have you seen Syracuse's new tight jerseys? Seriously they looked like they accidentally got the Lady Orangechick's jerseys and didn't find out until they got in the locker room and it was too late to change.
Don't get me wrong, I'm all for new looks in sports but shouldn't there be a committee to vote on these things to protect the players?
I mean from the Oregon Duck's football jerseys to the Syracuse Orangemen's blouses something has to be done. That's why I think they should buy HogWild a six pack of Mike's Hard Lemonade and let him design some jerseys!
HOG: First of all, my demands would include some serious compensation: orange soda, all the bbq chicken wings I can eat, and a Southern girl with big natural squeeze 'ums who realistically pretends to like me.
If I designed basketball uniforms…
JERSEYS
* The number on a player's jersey would correspond to the number of illegitimate children he has fathered. For instance, Shawn Kemp's number would be 1,092.
* Also, players would earn an extra stripe on their jersey for each felony they have committed.
* Rookies must wear a piece of loose leaf paper taped to their back that says, "Kick Me."
SNEAKERS
* Basketball sneaker fashion has become big business. But it seems that Nike, Reebok, Adidas and Converse are running out of innovative ideas. I think Shaquille O'Neal's size 29 shoe should be fully equipped with ABS brakes, power steering and an aquarium in the heel.
* And since nearly all basketball sneakers are manufactured by underpaid laborers in China, I think it's only fair that Chinese player Yao Ming has his sneakers specially made by American children attending P.S. 178.
* And to even the playing field, when a really good team faces a crappy team, the really good team should have to play in flip-flops.
* Rookies must wear blue sneakers with 2 big fat Velcro strips while waving and yelling "HI!" to every person they see.
* And you remember that old women's shoe commercial that showed women playing basketball in high heels?
Yeah, that was a stupid commercial.
EUROPEAN PLAYERS
* All European players should wear their uniforms in the style of Europeans. Tight shorts, tight shirt. And at every time-out, they casually smoke a cigarette while twisting up their face to say, "America!" followed by spitting.
HAIR / HEAD FASHIONS
Every team must have exactly one player with:
* An Afro
* Shiny bald head with headband
* Crew cut
* Dred locks
* Braids
* Pony tail
* Eazy-E style Jerry-Curl
* Mohawk
* Abraham Lincoln top hat
* Sombrero
* Arrow through the head
* Astronaut helmet
* Fruit hat
* Clown wig
* Plunger stuck on top of head (Rookies only)
SOCKS
* Any player that wears those high knee socks should be forced to wear the REST of the Catholic School uniform.
SHORTS
* At random, one player each game will selected to wear tuxedo pants. You know, to class up the game.
* Rookies must wear Speedos
WRISTBANDS
* Wristbands may be worn on any part of the body except the wrists.
* Except for rookies, who must wear Wonder Woman bracelets.
REFEREES
* Refs will be equipped with guns.
PROTECTIVE EQUIPMENT
* Clear face masks are now banned. They will be replaced with Friday the 13th Jason hockey masks. Or a Hannibal mask.
* Rookies must cleanse their pores by wearing a green mud mask.
TATTOOS
* Players will now be limited to no more than 216 tattoos.
* Rookies must get a tattoo of a butterfly on their lower back.